Give your guests an easier way to register for your events with our RSVP with Facebook feature. This article will walk you through how to enable this feature and map data from Facebook to your Guest List and corresponding integrations.
On this page:
Enable RSVP with Facebook
Follow these simple steps to enable RSVP with Facebook on your registration form:
Navigate to your Form Touchpoint.
Click Add Question.
Select the Social RSVP question and click Add to Form.
From the RSVP Type dropdown, select Facebook.
Optional: Toggle on Required if you want all guests to register with Facebook.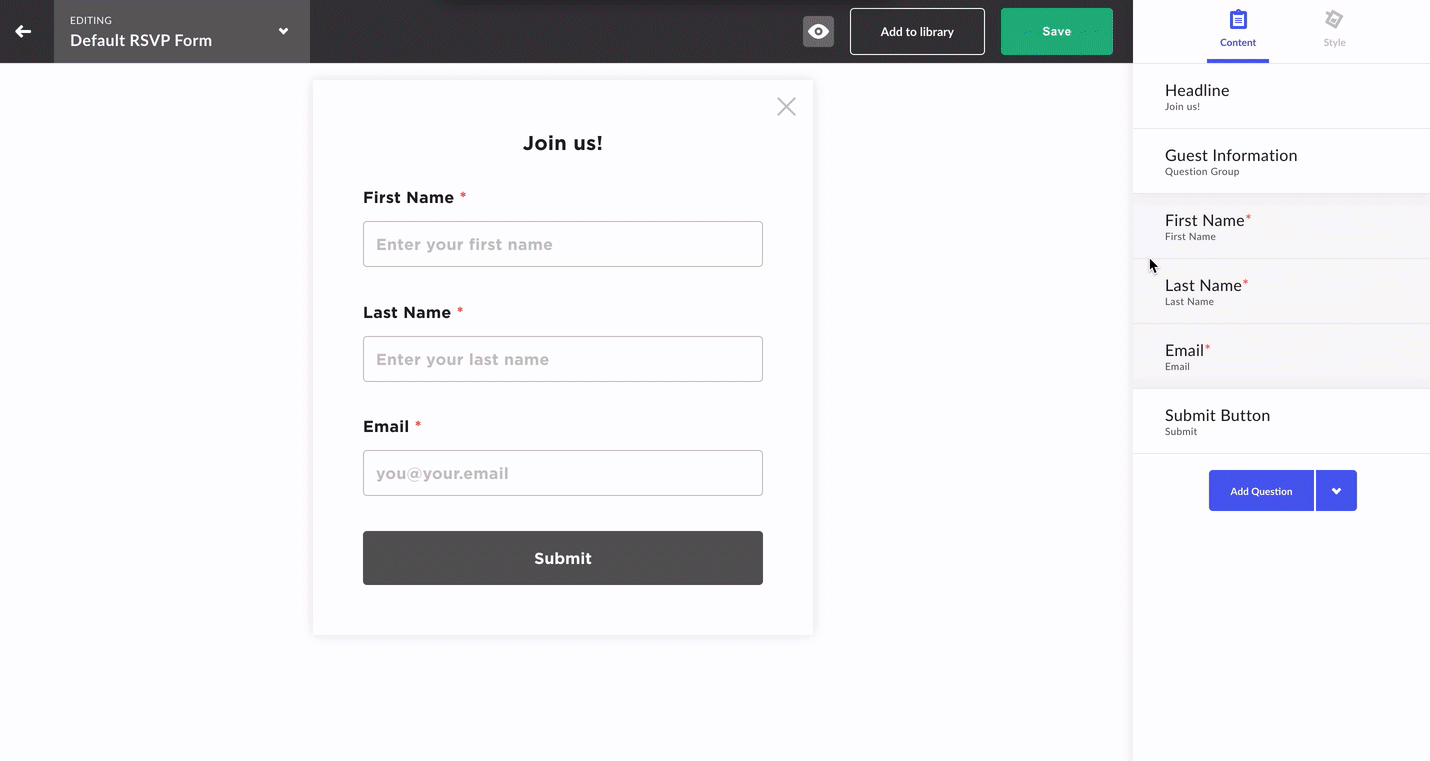 You'll notice a new "Continue with Facebook" button now appears below your RSVP headline. This button is not customizable and cannot be moved within your form.
Map Facebook data to Splash
Once you enable the RSVP with Facebook feature, Facebook's First Name, Last Name, and Email will be mapped by default to these same fields in Splash. You can also map the following Facebook fields to any Splash custom question on your form:
Facebook ID
Middle Name
Short Name
First, make sure to create the custom question using the Add Question button, then simply select the appropriate custom question from the dropdown beneath each Facebook field.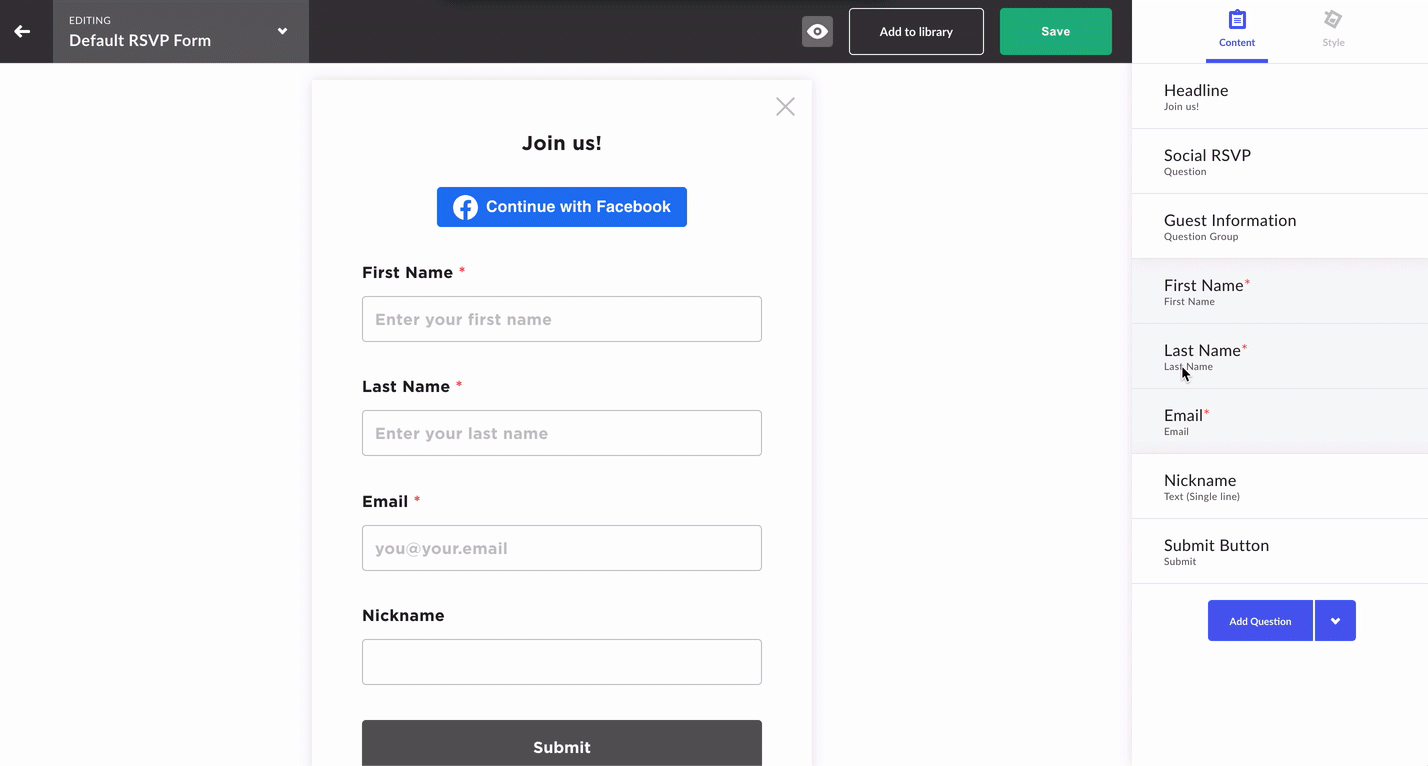 | | |
| --- | --- |
| | Note: Whether you choose to map these Facebook fields or leave them as "No question set," we'll still always collect the data from Facebook and store it in Facebook-specific columns in your Guest List. See below. |
Guest registration experience
Take a look at a guest's experience registering for an event using Facebook:
Step 1

The guest will click the Continue with Facebook button.
Step 2

The guest will be prompted to log in to Facebook.
Step 3

The guest's first name, last name, and email, and any Facebook fields mapped to Splash custom questions will populate in the form.
| | |
| --- | --- |
| | Note: A guest can choose to modify these fields before submitting the form. Remember that we'll still keep the original Facebook fields stored in Facebook-specific columns in your Guest List! |