How to Host a Hybrid Event Follow
This guide will walk you through how to use a single Splash page to host a hybrid event and cater to guests attending IRL (in real life) or online.
On this page:
1. Introducing hybrid events
Hybrid events are events that combine in-person and virtual experiences. Your audience, regardless of their location, gets the choice to participate in the way that's most comfortable and accessible to them.
But twice the experience can also mean twice the work! Hybrid events require compelling content, timezone considerations, new staffing considerations, and more.
Thankfully, Splash makes it easy to get your registration, event reminders, and virtual venue up and running.
2. Creating the registration form
The most crucial part of a hybrid event? Determining how guests plan to attend. Let's walk through the steps for how to set capacities for in-person and virtual attendance and how to display a COVID questionnaire for in-person guests only.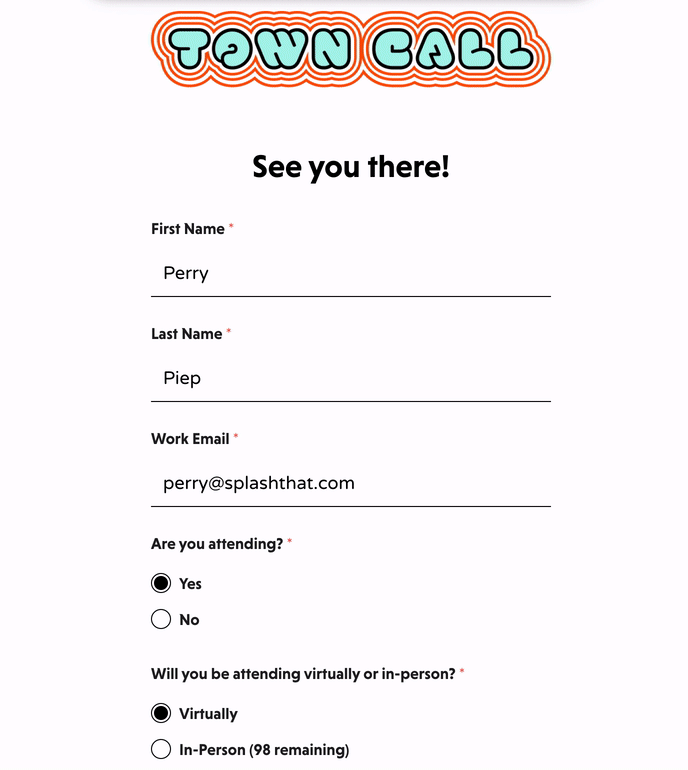 Click into your event's Form Touchpoint.

Click

Add Question

to add the "Are you attending?" question.

Using the same steps, create a new radio question: "

Will you be attending virtually or in-person?"

Use the radio options to enter "Virtual" and "In-person."

Inside each radio option, set a response limit according to how many virtual and in-person guests you can accommodate.

Next, we recommend you use the CDC's COVID-19 screening template to create a set of questions that can help ensure a safe event for those attending in-person.
To only display these questions to guests who respond "In-person," click the advanced logic icon within

each

question.

Select Add Condition then select the "Will you be attending?" question, the equals

logic, then the "In-person" response.

Reminder to apply this logic to each screening question.
3. Setting up the Virtual Event Page
Our Virtual Event Page allows your online guests to have the same personalized, on-brand event experience as those in-person.
Read our host setup guide to learn how to get the touchpoint up and running.
Check out our recommended embed providers to understand the best solution for your event.
Finally, run through our pre-event checklist to make sure you haven't missed a beat.
4. Customizing the confirmation messages
When it comes to your on page and email confirmation messages, you have two options:
Create generic confirmation messaging and rely on reminder emails for group specific information or
Include all of the information relevant to each group in your on-page and email confirmation, the two most important pieces being:
5. Scheduling reminder emails
As the event approaches, you can tailor your reminder emails to each group of attendees.
The goal is to (1) refresh in-person attendees on the event location and any on-site protocol and (2) ensure virtual attendees receive their Virtual Event URL.
Here are our top tips:
Be aggressive, be be aggressive (when it comes to reminder emails)! At a minimum, we recommend three reminder emails: one week before, three days before, and the day-of.

Use these quick steps to segment your in-person and virtual attendees into lists:

From your Guest List, click Filters.
Select By Custom Questions.

Choose the

"

Will you be attending virtually or in-person?" question.

Select the "In-person" option and click Save
Click Apply Filters.

Bulk select your guests and click

Add to List

.

Name your list or add guests to a pre-made list.

Repeat steps 1-7 to create a list of guests attending virtually.

Create a reminder email for each list and be sure to include the event safety guidelines for those attending in-person and the virtual Check-In email element for those attending online (see below).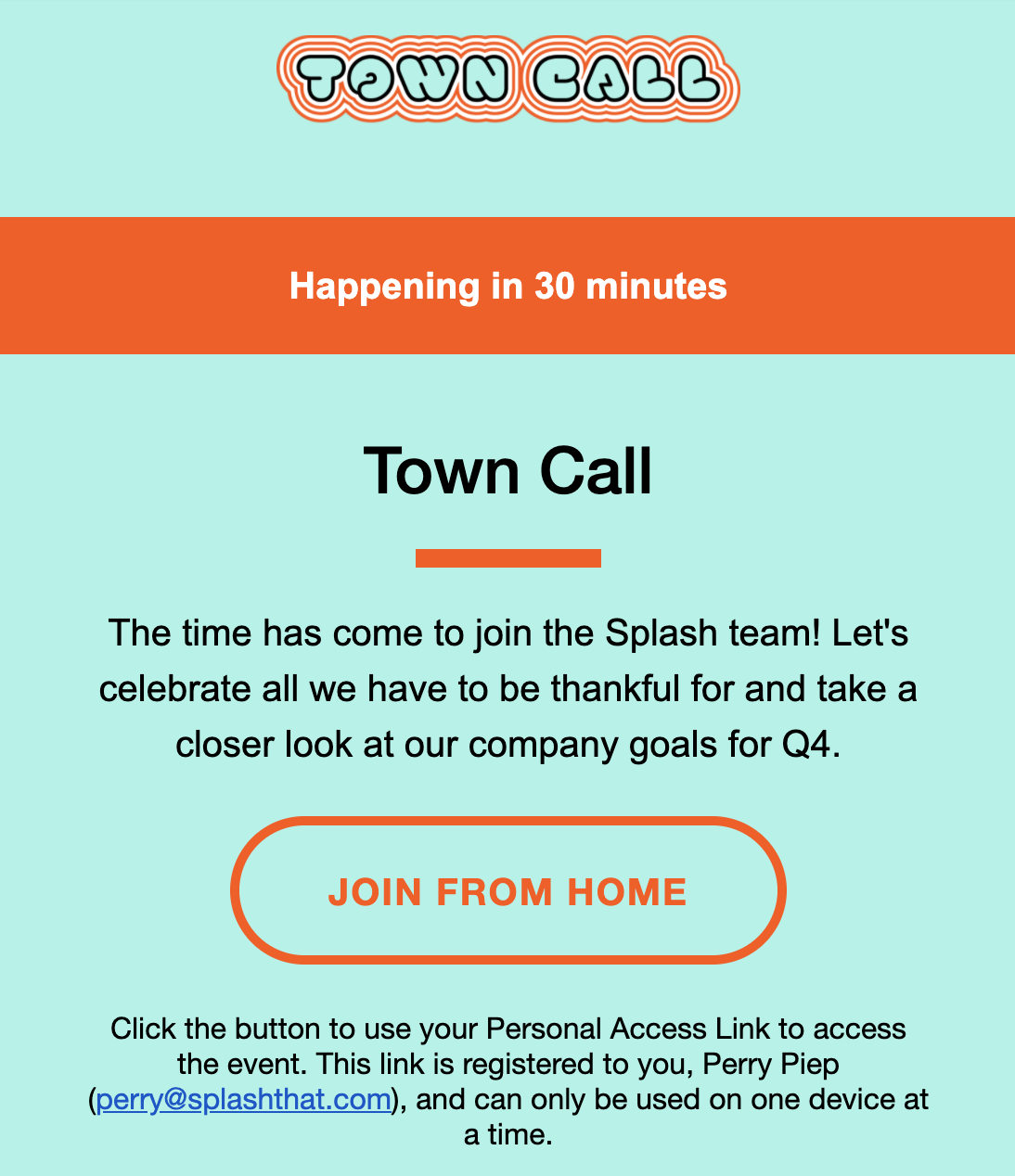 6. Managing on-site and virtual check-in
To ensure the safest check-in experience for guests on-site, consider taking advantage of kiosk mode on the Splash Host app for iOS and Android. With kiosk mode, you can set up devices and allow guests to check themselves in (or register if they haven't already). This helps reduce the amount of close contact with your event staff. Just be sure to have some sanitizer near the devices!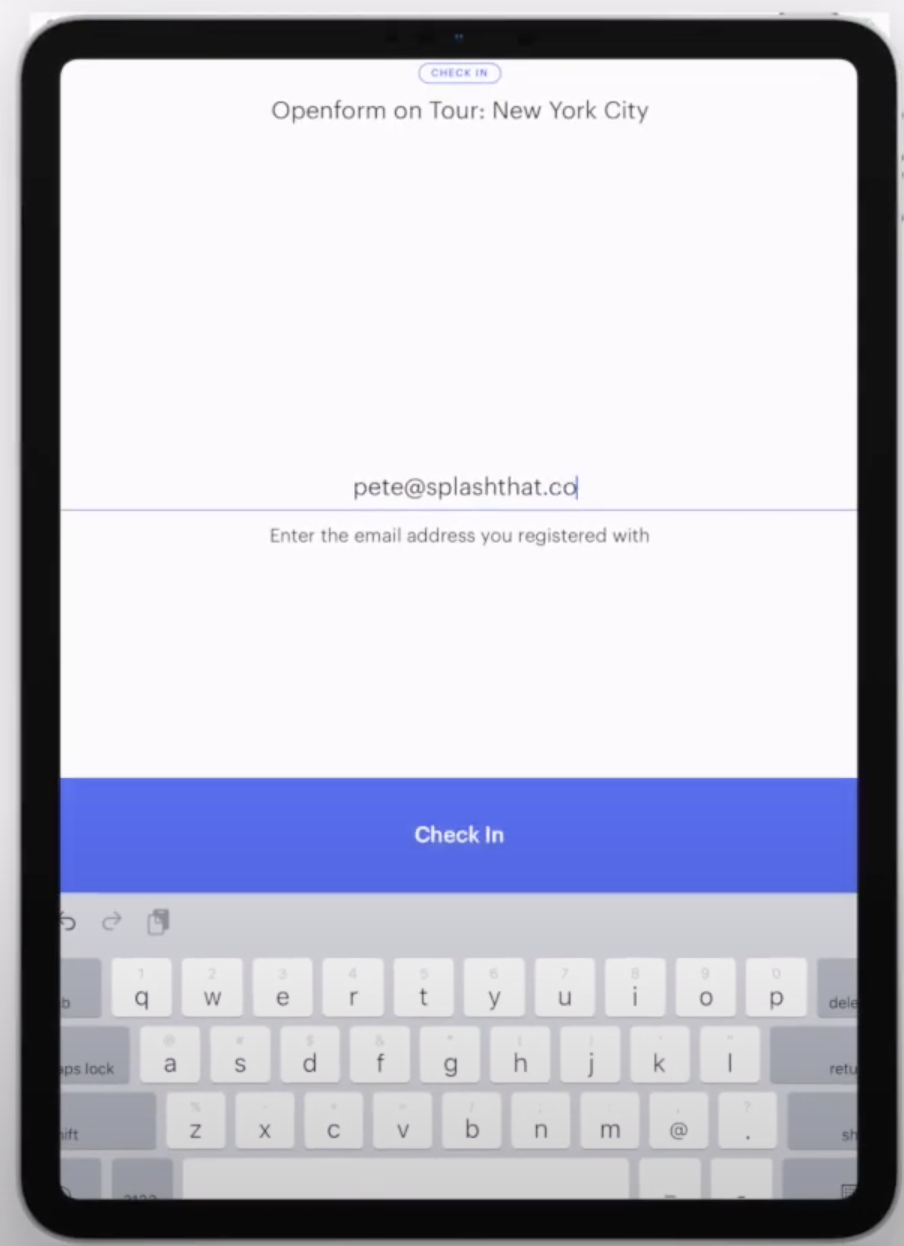 As for your virtual guests, they can start checking themselves in 30 minutes before your event's start time using their Virtual Event URL. They'll be met with a personalized greeting and a branded space to view your event.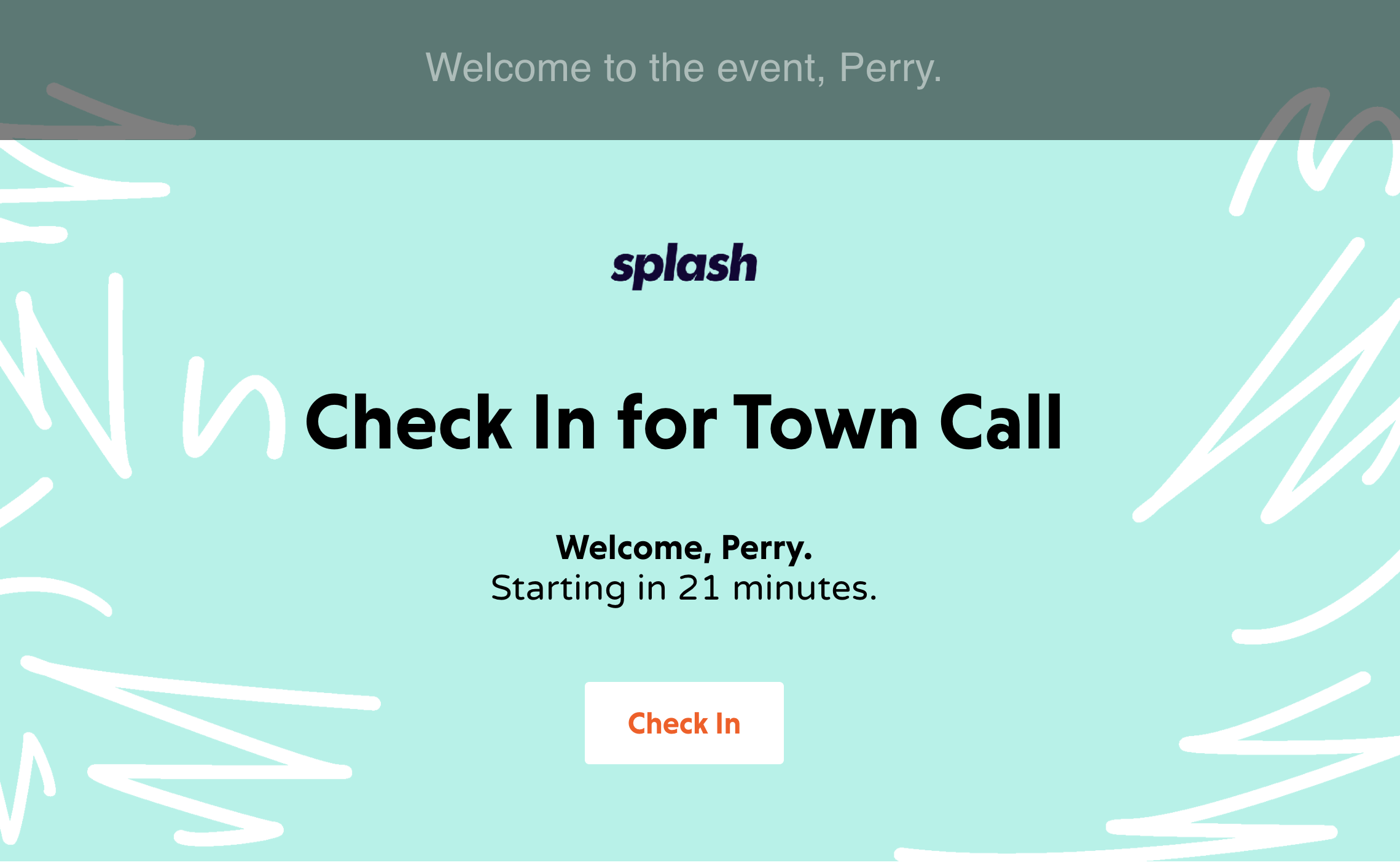 Warning:

A guest can only use their Virtual Event URL

on one browser and on one device at a time

. To ensure your guest's don't get locked out, make sure they don't share their URL and don't have their link open on multiple browsers or multiple devices at once.
7. Sending on-demand content post-event
All guests, including those with a Checked Out status or those who no showed (Attending status), can benefit from your post-event content.
Use our Virtual Event Page as a secure home for your recorded video content. Simply include the [virtual_event_url] tag in a follow up email to any or all guests on your Guest List. Guests will be able to use the link that populates to check themselves in and view the recording.