Troubleshooting and FAQs: Zoom Integration and Embed Follow
Is your Zoom integration set up in Splash, but you're running into problems along the way? Are you looking to embed Zoom to your virtual event but hit a snag? The FAQ below will provide you will the necessary tools and tips to ensure your integration is properly firing and make your events a success.
Table of Contents
In the Zoom Webinar integration, I receive a message saying 'You cannot authorize the app'. How do I update my access?
First, make sure you have the necessary access to connect Splash with Zoom Webinars. You'll need:
A paid Splash account with integrations access
A licensed Zoom account using a Pro, Business, or Education plan type
A Zoom Owner or Admin role

Learn more about Zoom roles

here

.
The Zoom Webinar add-on

You'll want to reach out to your Zoom admin if you don't have Webinars access in your account. Learn more

here

.
After confirming you meet the above requirements, please navigate to the integrations tab in Splash.
To begin the configuration process, click the Sign into Zoom button.

Enter the email and password for your

Zoom Admin account

,

and

then click Sign In.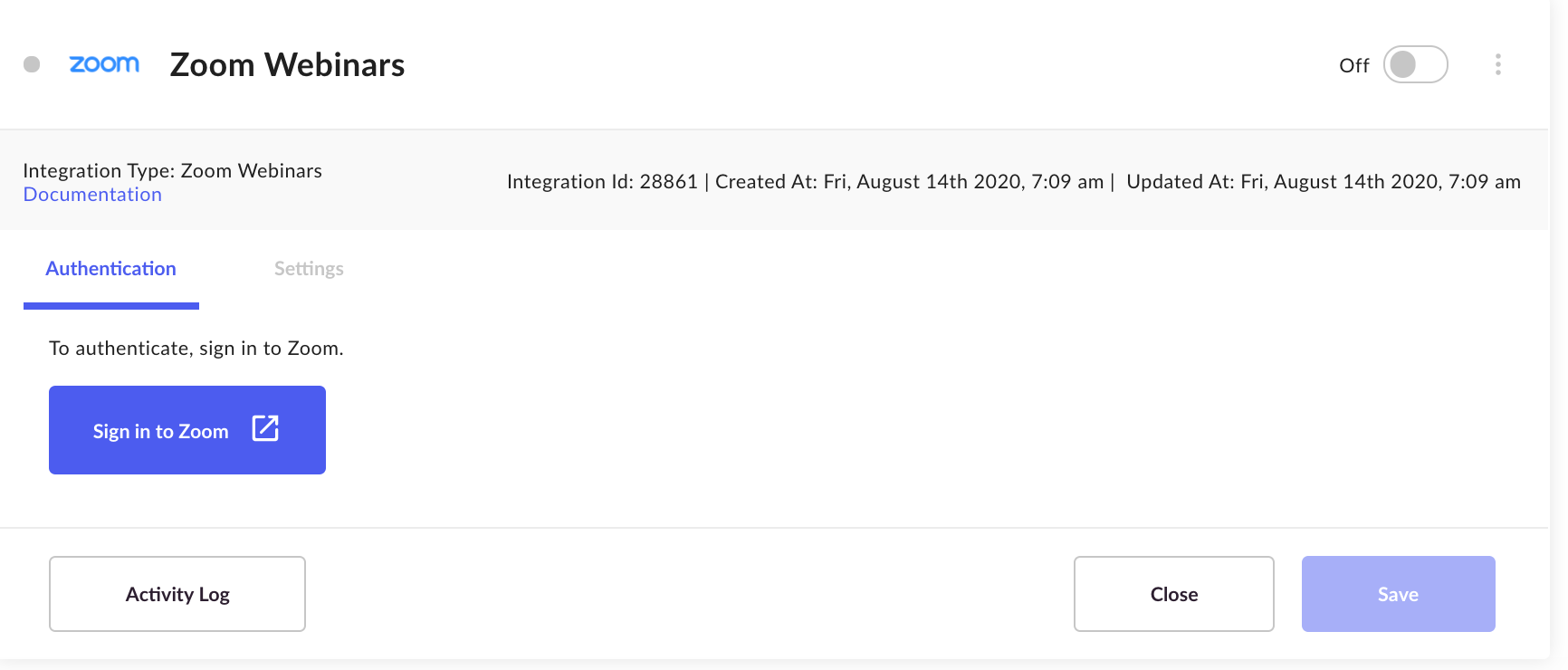 The configuration screen will update with your Zoom email address once authentication is complete. After authenticating your account, click on the Settings tab to start the Zoom Webinars configuration.
Why does my Zoom integration keep un-authenticating?
Only use one account to authenticate the Zoom integration to prevent needing to re-authenticate.
Are the Meeting ID and Webinar ID the same?
The Meeting and Webinar IDs are two different IDs. Depending on which one is used, there are certain embed features available to each one. You can read more about what they each support in our How to Embed a Zoom Meeting or Webinar article.
How do I prevent the Zoom embed from sending attendee emails back to Zoom?
You can read more about this in our Zoom Embed: Prevent Attendee Email Sync article.