Accessibility in Splash Follow
Accessibility refers to how viewable or usable a Splash page is to guests with disabilities, which can include blindness and those who have difficulty hearing, reading and understanding. Improvements in accessibility will not negatively impact the overall guest experience. In fact, it will improve everyone's overall experience on the page.
There are a ton of awesome online resources to improve accessibility, but we do have some recommendations with adjustments you can make in Splash.
1. Use Image and Text elements on top of each other instead of images that have text in them

2. Use Image elements instead of Square elements to utilize alt text on event pages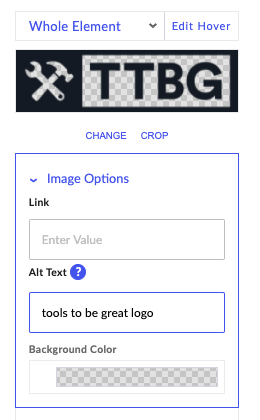 3. Add alt text to images in email campaigns
4. Avoid text below 1rem or 16px, especially on lower-contrast backgrounds

Check out our checklist for WCAG 2.1 standards in Splash.