Accessibility in Splash Follow
Accessibility refers to how viewable or usable a Splash page is to guests with disabilities, which can include blindness and those who have difficulty hearing, reading and understanding. Improvements in accessibility benefit everyone's experience on page.
Here are our top 5 tips for improving your Splash page's accessibility:
1. Use Image and Text elements on top of each other instead of images that have text in them.

2. Assign a hierarchy level to headline elements to optimize your text for screen readers.
| | |
| --- | --- |
| | Note: Hierarchy levels can only be assigned to headline elements. |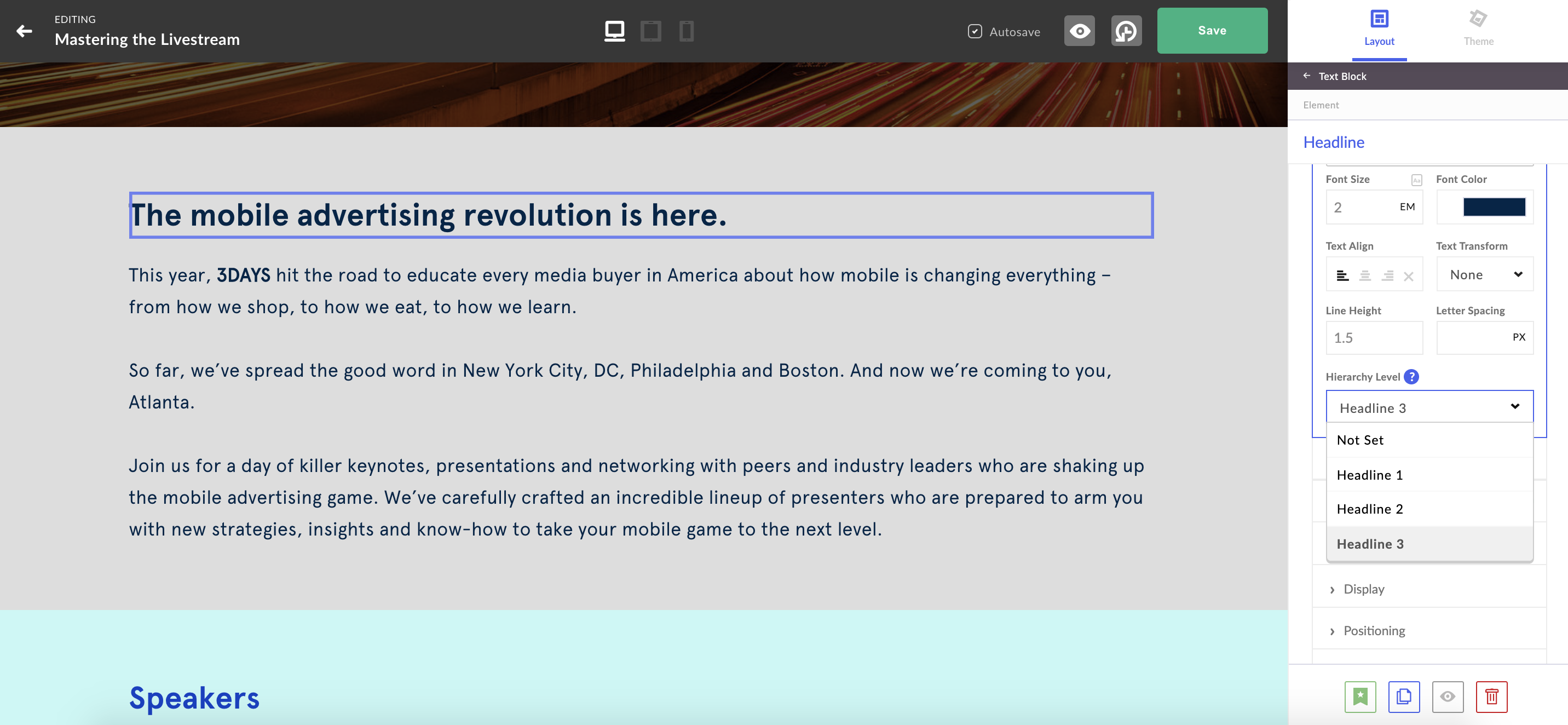 3. Add alt text on Image and Square elements as well as Background Images, seen below.
| | |
| --- | --- |
| | Note: Alt text refers to the description of the image that appears in the HTML code. This is the description that screen readers will read aloud. |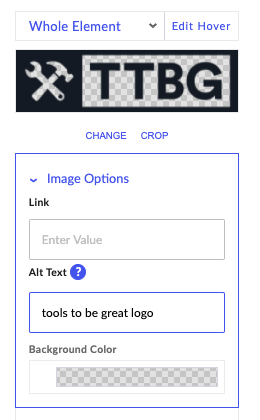 4. Add alt text to image elements in email campaigns.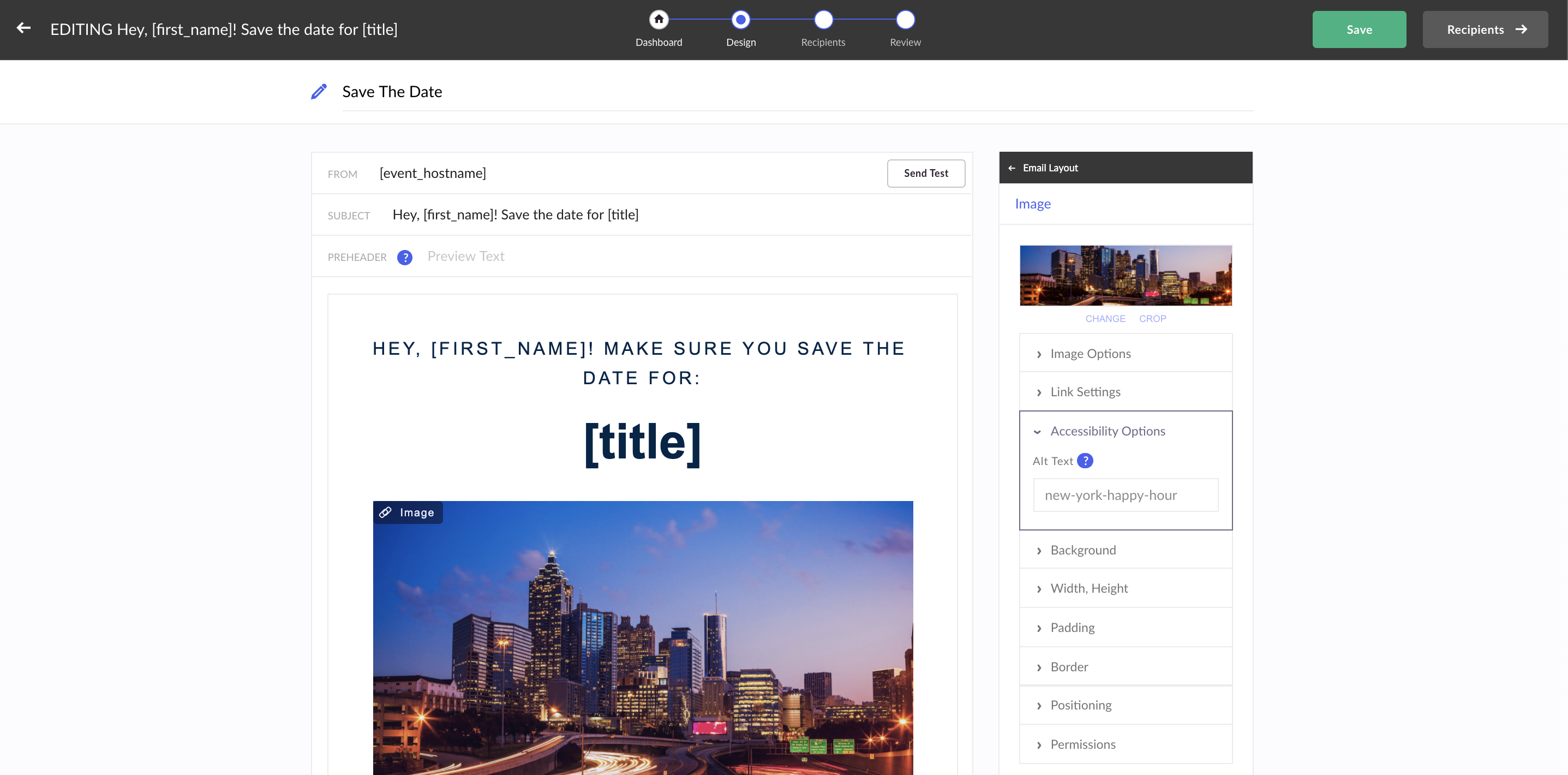 5. Avoid text below 1rem or 16px, especially on lower-contrast backgrounds.