How do I edit the confirmation message that's displayed to my guests after registering? Follow
Note: If you're a free user, before you have access to edit Confirmation Emails, you'll have to both verify your email and be verified by Splash.
Confirmations are the messages your guests receive after they register for your event. From the Confirmations Touchpoint, you can manage On Page and Email confirmations for each of the following attendee statuses:
→ RSVP Yes
→ RSVP No
→ Waitlist
→ Different Ticket Types
How does it work?

Just click the Confirmations touchpoint on your Event Dashboard to get started.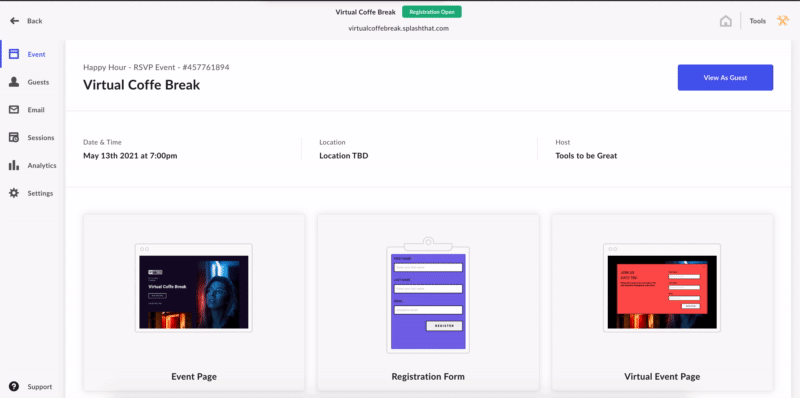 From the dashboard, you can easily toggle between attendee statuses to set messaging for each: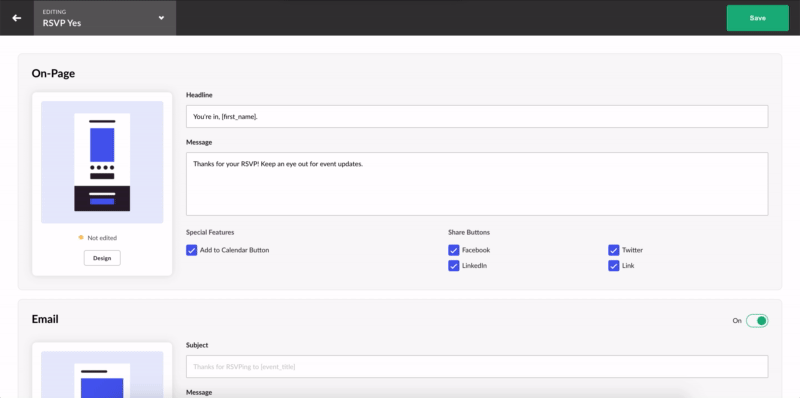 In case you're hosting a ticketed event, you'll be able to set a different confirmation message for each ticket type.

You can also:
→ Enable social link sharing (for On Page confirmation).
→ Enable an Add to Calendar link (for On Page confirmation), and Calendar attachment (for Email confirmation).
→ Attach QR Codes (for Email confirmation) if you want to use them for the Check-in at your event.
→ Send test confirmation emails.
→ Turn confirmation emails off altogether (on-page confirmations are required).
If you have an Enterprise license with access to Designer Pro, you will be able to customize the layout of your confirmation messages even further. Just click on the Design button below the picture for each message to get started!