How do I limit the number of events displayed in my Hub and allow viewers to see more? Follow
Show More Button
Is your Hub chock full of events? Use our Show More Button element to allow visitors to click to see more events (rather than overwhelming them with an indefinite scroll).
1. Hop into your Layout tab and find the Block housing your hub
2. Click the blue "+" sign to add a new element to the block
3. Select the Show More Button from the Hub section of the library
Important to note: The Show More Button is directly related to the maximum number of events you've designated to appear in your Hub Management center and will only appear on-page if it's necessary. So, if you only have 5 events in your Hub but have your Maximum Number of Events set to "10," the Show More button will automatically be hidden.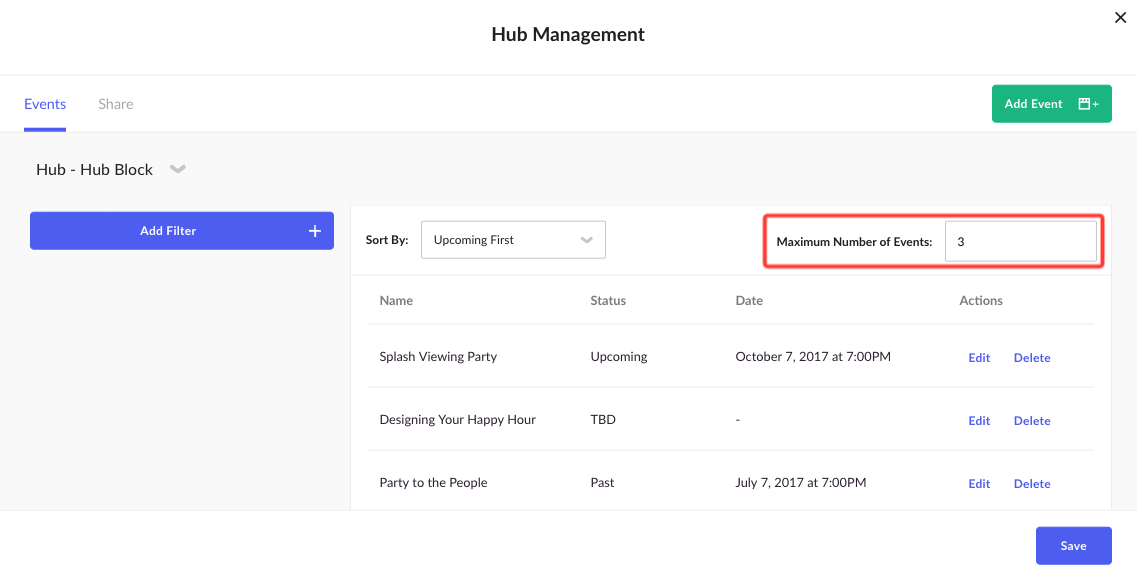 Additionally, you can change the text of the two different states of the Show More button by selecting the button via the layout tab and either altering the text directly on-page, within the button, or toggling to the other state and following the same steps.