How do I change the size of the RSVP button? Follow
Changing the size of your RSVP button — or any button on your Splash page — is super easy!
1. Click on the button, and the Layout menu will automatically navigate to the options for it.
2. Within the Layout tab, click on the button's Width, Height option.
3. In the Width dropdown, you can select how much space will the button take within its current Block (you can also enter a custom one using the CUSTOM option and entering a percentage).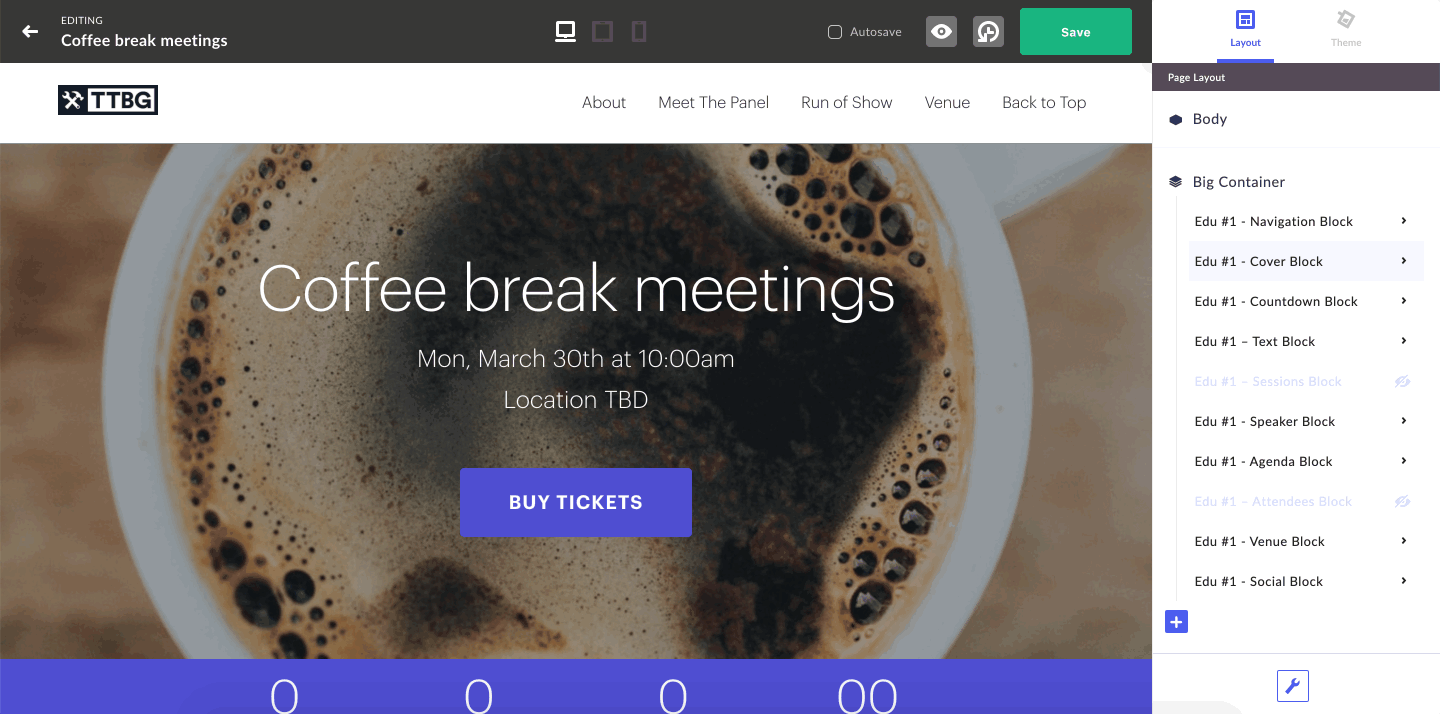 If the Width is set to AUTO, the button will adjust according to the length and size of the text within it, so you can also edit the button's size by adjusting the size of the text from the Font menu.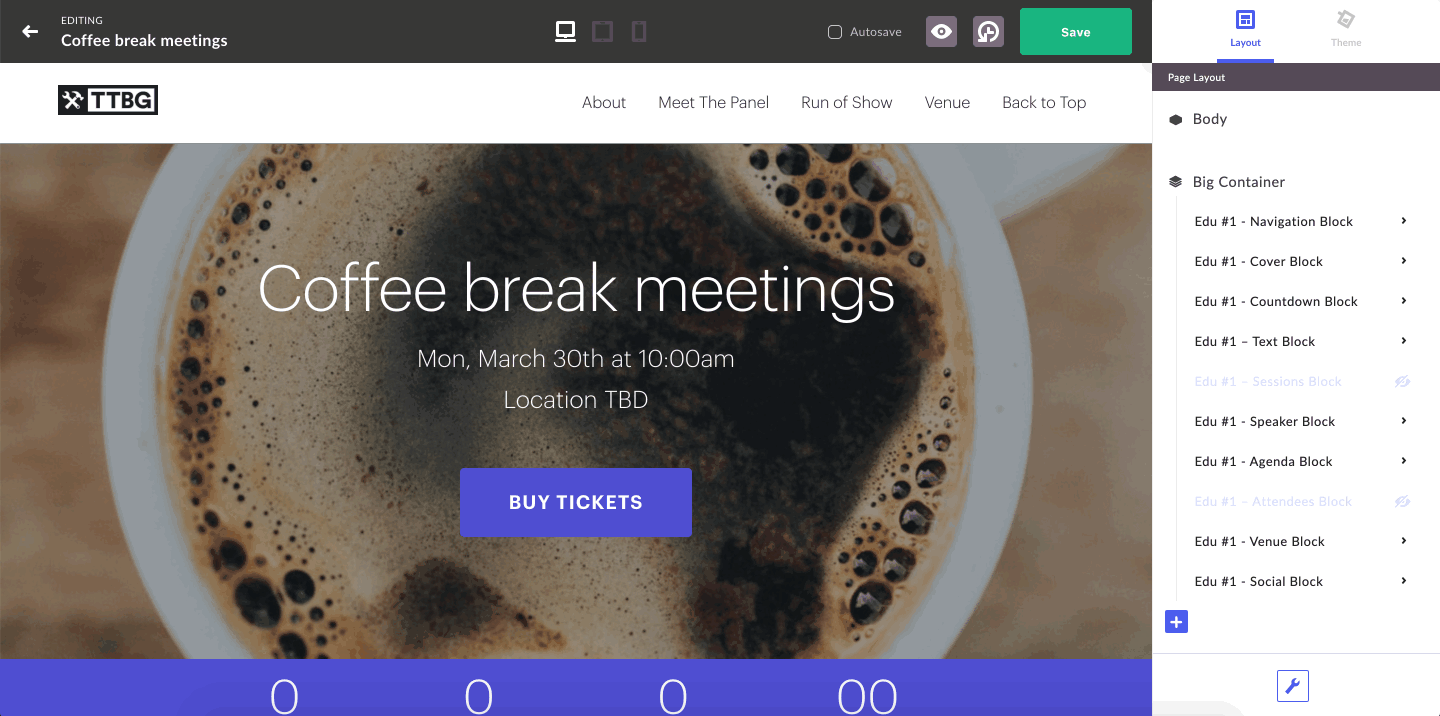 From the Width, Height menu you can also set minimum and maximum Height and Width, but be careful with these guys! They will carry over to your mobile and tablet views, so we recommend avoiding them as a best practice.
Pro tip #1 - Use the Edit Hover button (also within the Layout tab) to customize the button's color, font, size and border when it's moused over. Read more about adding hover states throughout your page here.

Pro tip #2 - You can also design how your button will look when RSVPs are Open, Closed, or the Waitlist is activated. Read more here.