Team Manager gives you more access and more control to manage users in Splash at your organization.
Adding, removing, and fully managing your team's accounts in Splash is available right at your fingertips. All team management will be done by your team's admin from the new Team tab. Please note, Team Manager is currently in limited release, so your organization may not yet have access.
Check out the full breakdown below, or skip to the end to watch the demo!

A team is composed of Users, Roles, and Groups.
Let's break down each section within the Team tab to become more familiar with some terms you'll be seeing:
Users:
In the Users section, team Admins can manage users by adding, removing, editing, and transferring data to another user.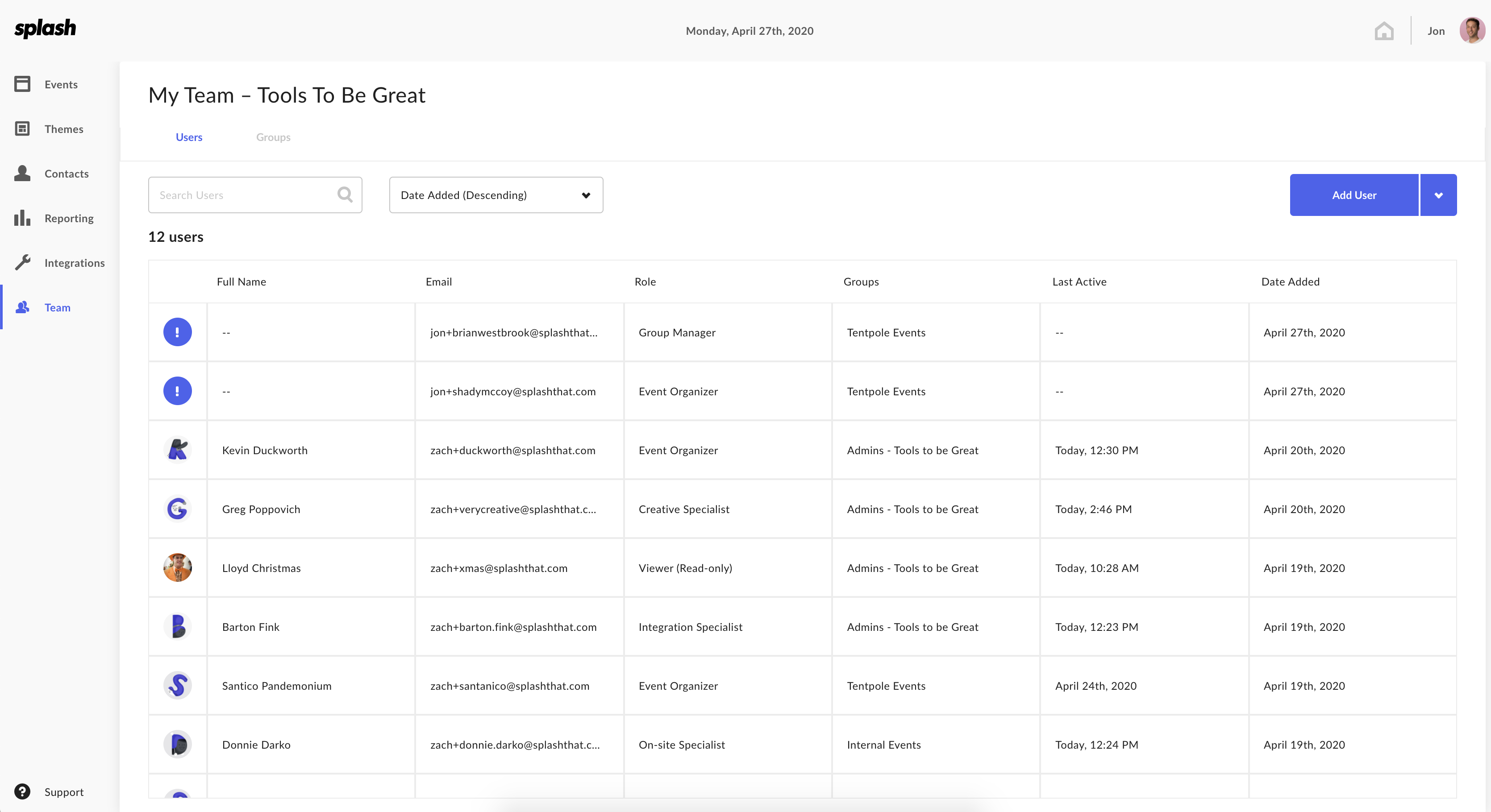 Once a user has been added, their permission to access specific functionality within the platform is managed by their role.
Roles:
Admins can choose between 7 different roles when adding or editing users on their team, and these roles define the permissions to features and functionalities for that user.

The seven default roles are aligned with best practices for running successful, scaled event programs. In order to keep permissions organized and simple, only one role can be assigned per user.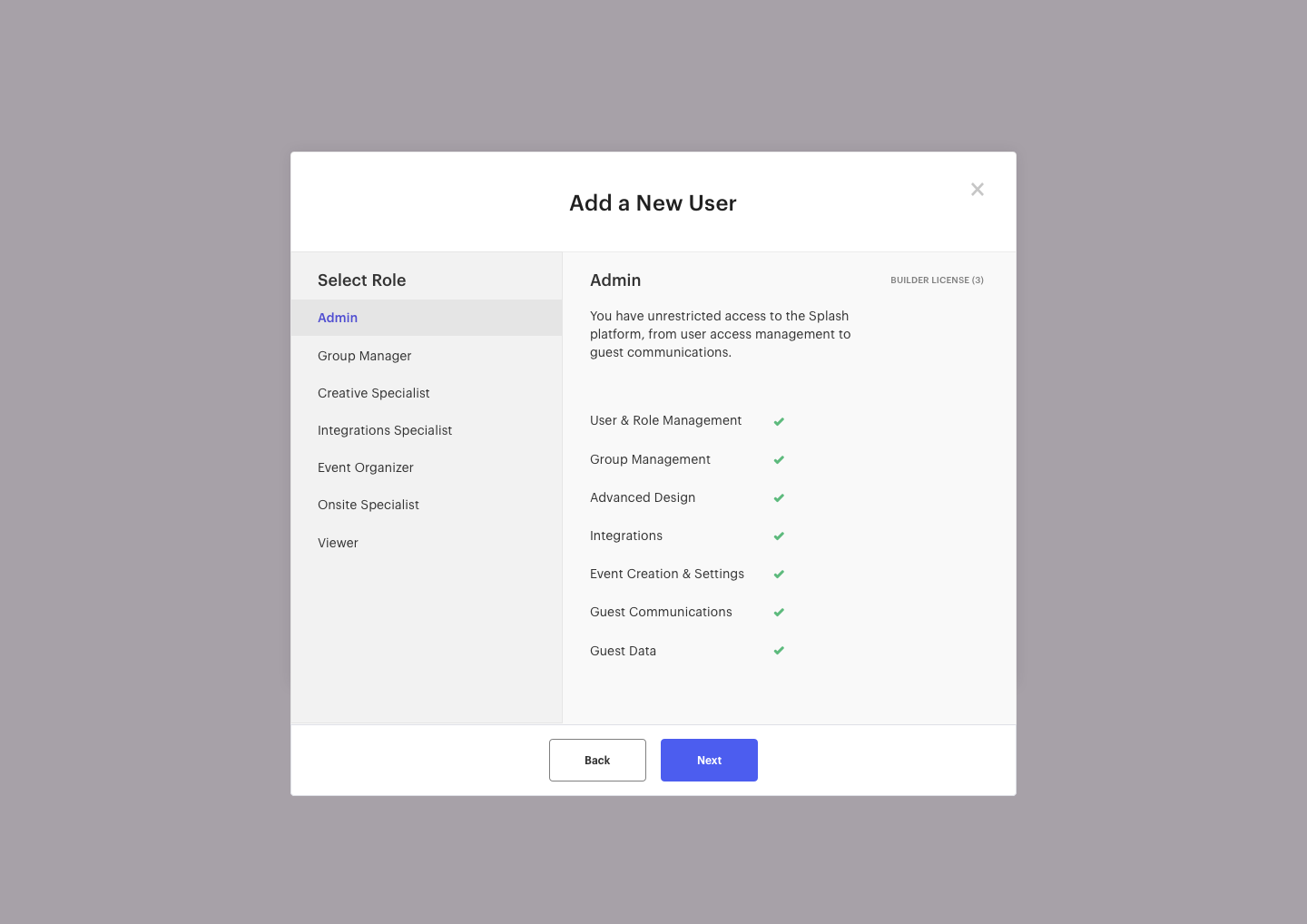 Check out What are the Roles in Splash? to learn more about each role's permission set.

Groups:
Once users have been added and assigned roles, groups determine the events to which they have access. Groups define the event visibility a User has and allow for event collaboration across teams. Unlike Roles, Users can be assigned to multiple Groups.