How can I have a modal appear on page load for my guests to view? Follow
Have a specific message your guests should see when your event page first loads? Want guests to skip the event page and be immediately directed to the form? We have the perfect solution for you - our Welcome Modal!
A Welcome Modal is a modal that will immediately open upon page load.
In order to enable the Welcome Modal, you'll first have to add a Modal block.
Click on the blue Add Block icon within the Layout tab.
Select the folder titled Building Blocks.
Select Modal.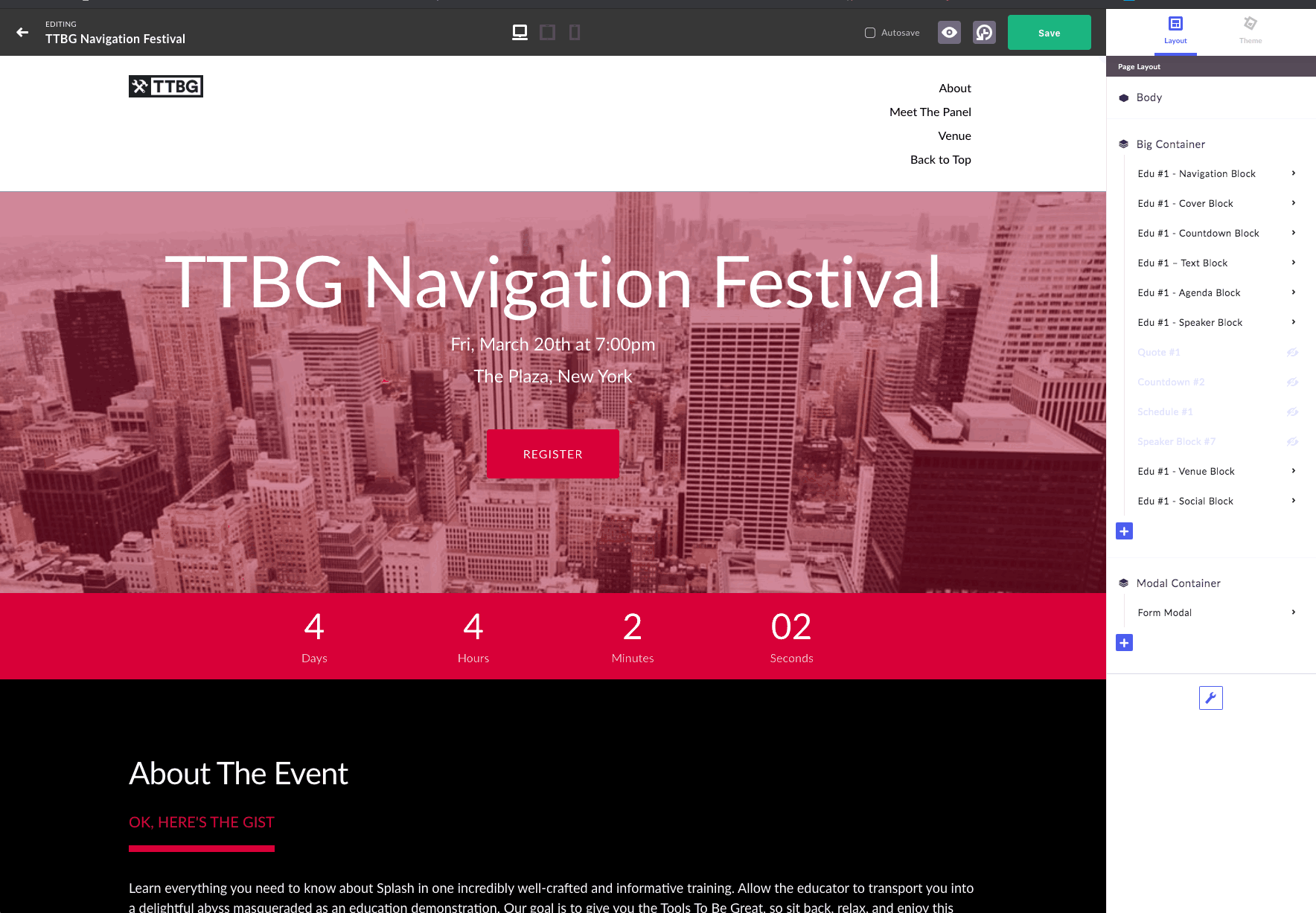 Now you can add a variety of different elements into the modal, from forms to text, and countdowns to images. To add any element to the modal:
Select the new modal you added to the event page
Click the circular blue plus sign
Click the Elements folder
Select the element you want to add
Save!
Next you'll want to activate the Welcome Modal setting. Here are the steps to do so:
Open the Modal block from the Layout tab.
Click on the top-level Modal title.
Select Modal Options.
Check the box next to Welcome Modal.
Click Save!
Just like that you now have the ability to show your guests a specific message or show your form on page load!
If you're looking to add a Registration Form directly into your page, you can also check our Help Center article Adding an inline form to your event page