How can I set response limits on my form options? Follow
The response limit option in your RSVP event allows you to set the maximum number of responses an individual question can receive, making guest list management a breeze.
Response limits are available on the following question types:
Dropdown
Multi-checkbox
Radio
Let's get this set up:
In the Registration Form tab, click the question you'd like to add response limits to
Click into question option
Enter in a numerical value in the Response Limit box

This will determine the maximum number of guests that can choose this option, and this option will close when it is hit.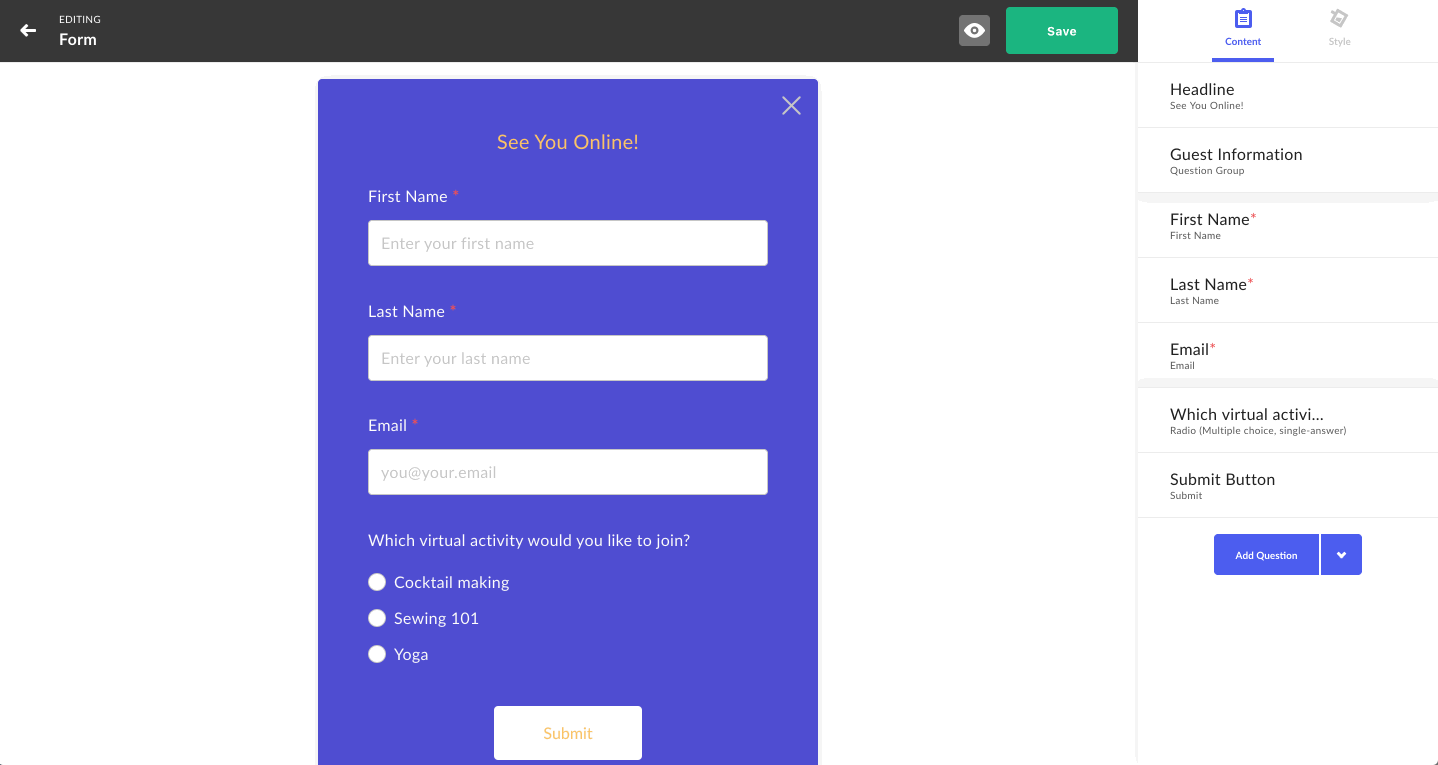 What else can you do? Under the Advanced section of the question, you will see two other options for response capacities.
Display remaining response limits on forms

The number of available spots for each response option will update and display on the form for guests.


Hide options when capacity is reached

Once a response option has reached the capacity that's been set, the option will not be available to select.

A couple things to note here:
Guests who RSVP No will not count towards this limit.

Plus ones do not count towards the response limit.
Once the Option Label is changed, the response limits start over.


This means RSVPs that were submitted prior, no longer apply to the response limit.