How do I integrate with Boomset? Follow

Boomset is a Connected Application that allows you to integrate any of your Splash events with a variety of on-site experiences. Explore options like personalizing on-site check-in by displaying up-to-date guest information using kiosk mode or generate QR codes using Guest ID for easy session scanning and lead retrieval.
Check-in and registration options through Boomset include, but aren't limited to:
Wristband and badge printing
Kiosk mode
RFID
Lead retrieval
Session scanning
Since Boomset is a Connected Application, all settings will live in, and be directly managed through, Boomset. That said, no action will need to be taken in Splash to complete the sync. Easy enough, right?
To get started, just hit "Start Import" next to Connect with Splash under the Import/Sync section in Boomset and follow the provided steps!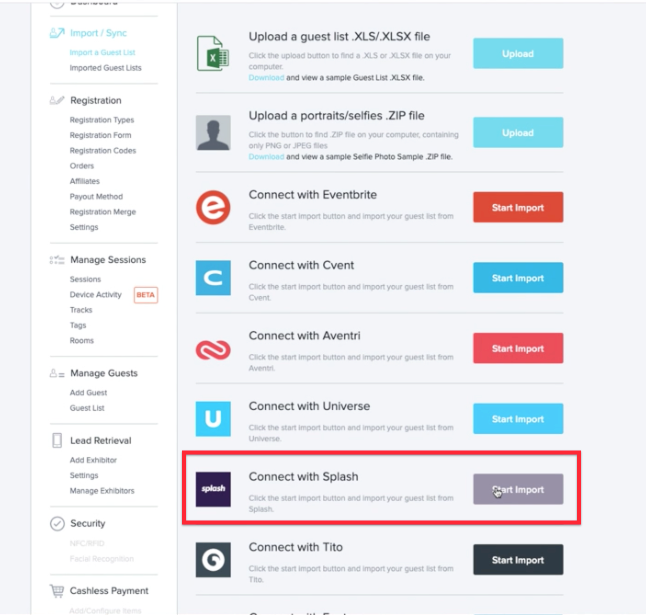 Please note that Boomset will not appear as an option to integrate with via the Integrations dashboard in Splash.
Limitations:
If a guest is registered on-site via Boomset, the guests will not be automatically added to the guest list is in Splash.
Checking a guest in on Splash does not check in the corresponding guest in on Boomset.