This feature is currently in beta and is not fully released. Please reach out to our team if you're interested in learning more.
Our Creative team has carefully curated a selection of our most popular and beautifully designed event page layouts. Branded Themes are perfect for simple RSVP or Ticketed events because they are easily customizable, provide a professional look and feel, and require less turnaround time than Custom Themes.
With Splash for Business, you'll gain access to our Global Brand Manager, which incorporates your brand assets like fonts, color palettes, and logos into any theme you select from our library, ensuring every event your team creates in Splash is uniquely branded.
If you're interested in learning more about our Enterprise licenses so you can set up your very own Global Brand Manager and gain access to all Splash themes, submit a request to our team. We're happy to point you in the right direction to get started!
Once your brand assets have been uploaded into Splash, your unique color palette will appear above the grayscale theme thumbnail images and all branding will be automatically applied upon selecting a theme.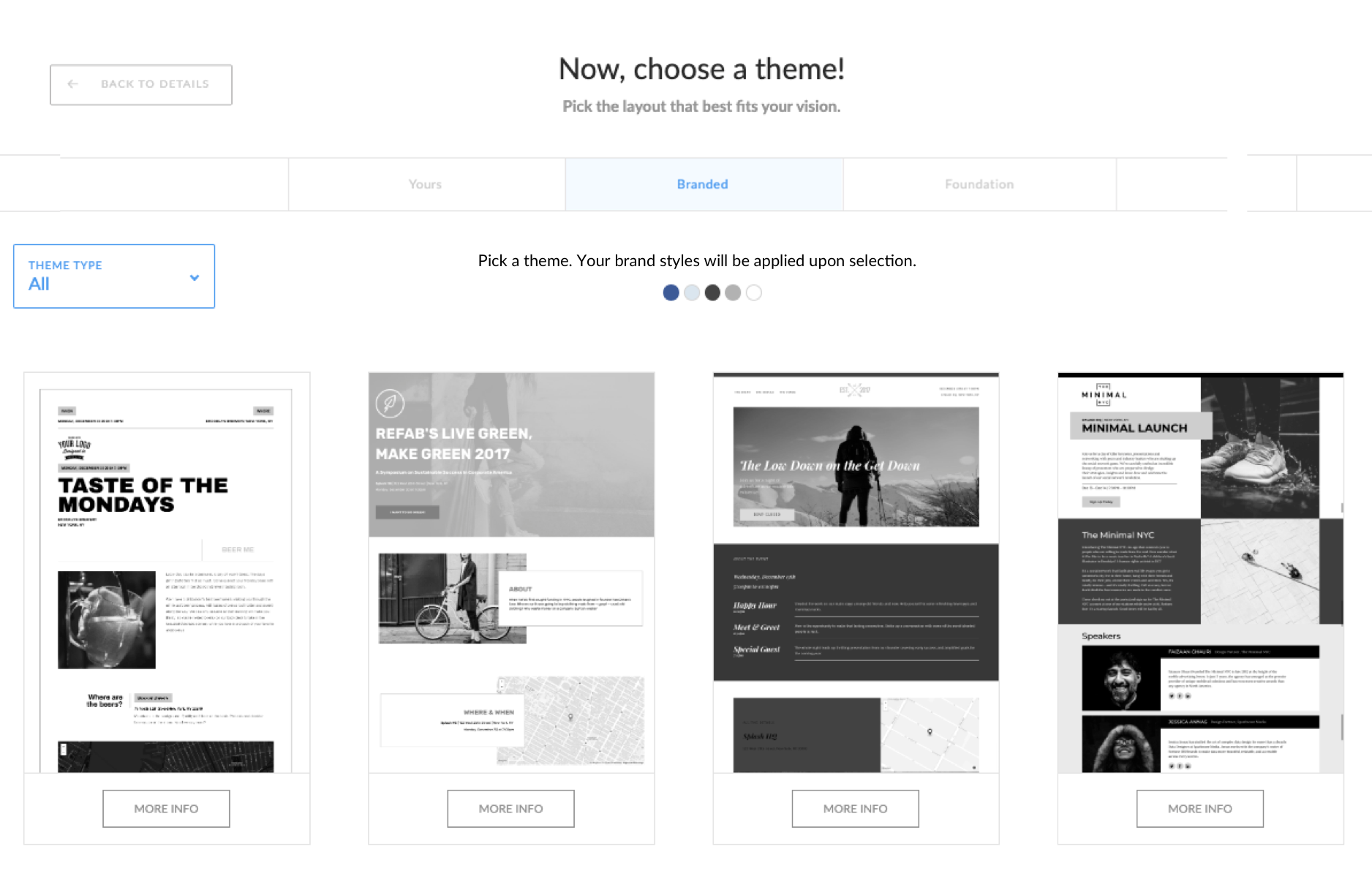 It's as simple as that! Then, we hand over the keys to enable you to update content on your own. You'll be ready to launch in no time.
Note: Further customization of a theme beyond logo, colors, and fonts is a separately scoped engagement or a DIY project. Speaking of DIY, check out our FAQ: Where should I start when building my first Splash event? if you're new to Splash to ensure you have the tools to be great!