Setting up HubSpot Timeline Integration Fields Follow
Now that we've connected our HubSpot Timeline integration, the next step is deciding when the integration should fire and the information that should be synced over.
Unlike HubSpot Contacts, mappable fields aren't brought over when the HubSpot Timeline integration is fired. Instead, specific fields are synced over that are tied to an existing HubSpot contact.
Below are the defined sections of what will show up within your HubSpot Timeline integration: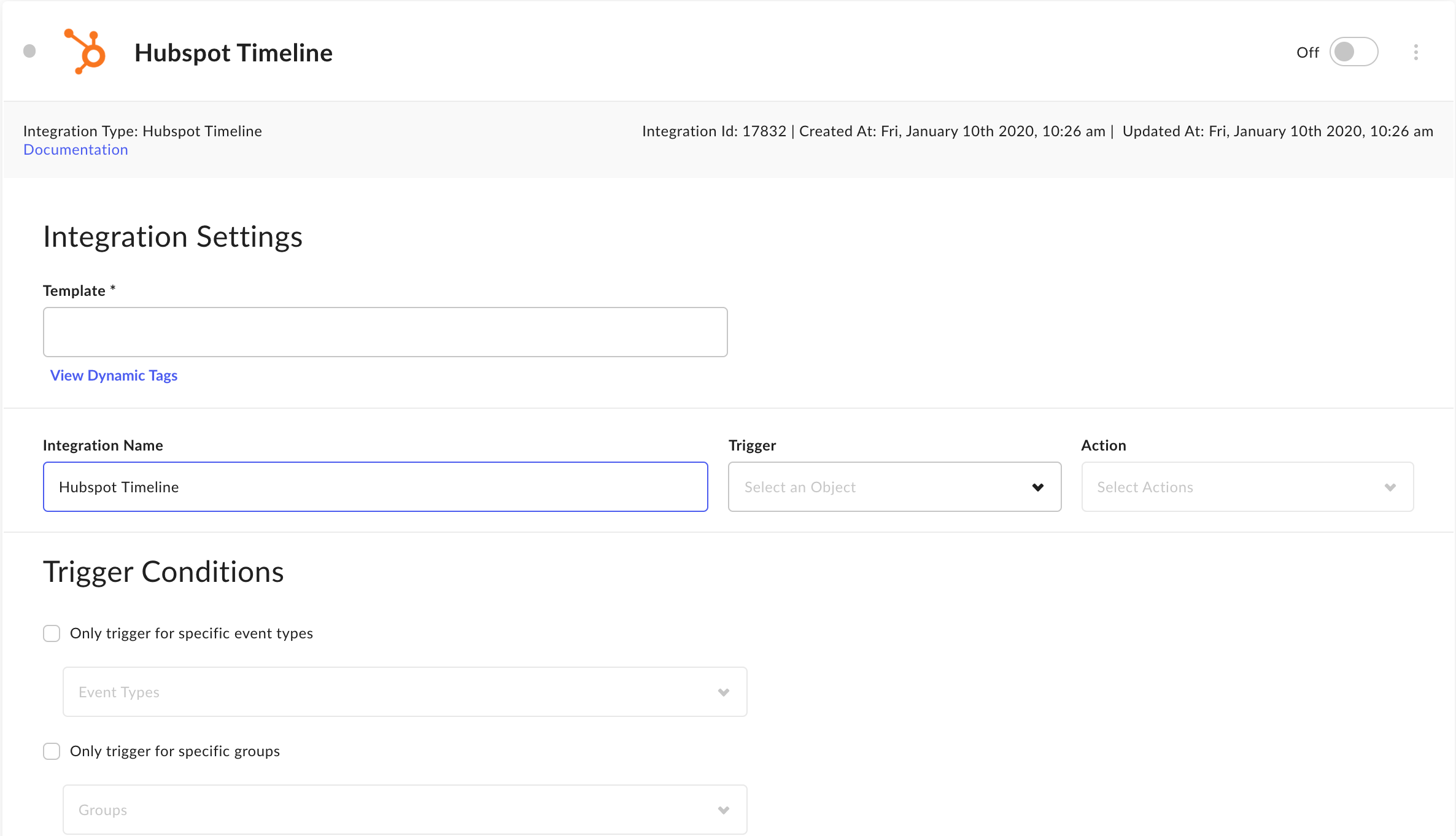 Template: This field is the message that will appear on the attendee timeline shown on the Contact page.
Pro Tip: We highly recommend using dynamic tags to display the information specific to each guest. These tags can be found by clicking the View Dynamic Tags section.
Integration Name: The field will represent the name of your integration. HubSpot Timeline is listed as the integration name by default, but can be altered if needed.
Trigger Type: Select Attendee as the Trigger type.
Action Trigger: Use the Action dropdown to select a corresponding activity status.

With the above selection, once a guest RSVPs yes to an event in Splash, this will trigger their activity status to update in HubSpot Timeline. Make sure to hit Save to keep the changes once you're done with selecting your triggers and actions.
Let's see the integration in action in HubSpot Timeline! Now that a guest has RSVP'd yes to an event, an update appears on this contact's timeline.


Awesome, right? Now all of your guest actions can be found directly in their contact section.
Have any questions about setting this up? Drop us a line and we'll be happy to help!