How can I use UTM parameters to customize my form for guests? Follow
You can display an array of questions for a specific group of guests using a combination of conditional logic and UTM parameters within your form.
To get started, you'll first want to review our articles How do I setup UTM parameters within v3 Forms? and How do I set up conditional logic on my form? These articles will cover the necessary steps you'll need to know in order to move forward.
Once you've covered the basics for setting up UTM parameters and conditional logic, it'll be time to see them in action together! Let's do so by creating a form where only guests with the UTM source "pluseone" are allowed to bring a +1.
Begin by selecting the desired UTM Parameters: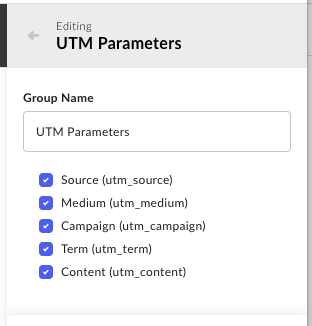 Next, add the Bringing a Guest question: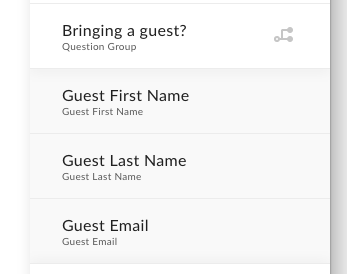 From there, add conditional logic by selecting the logic icon to the right of the Bringing a Guest question:



In the conditional logic modal that appears, select the parameter and its corresponding input: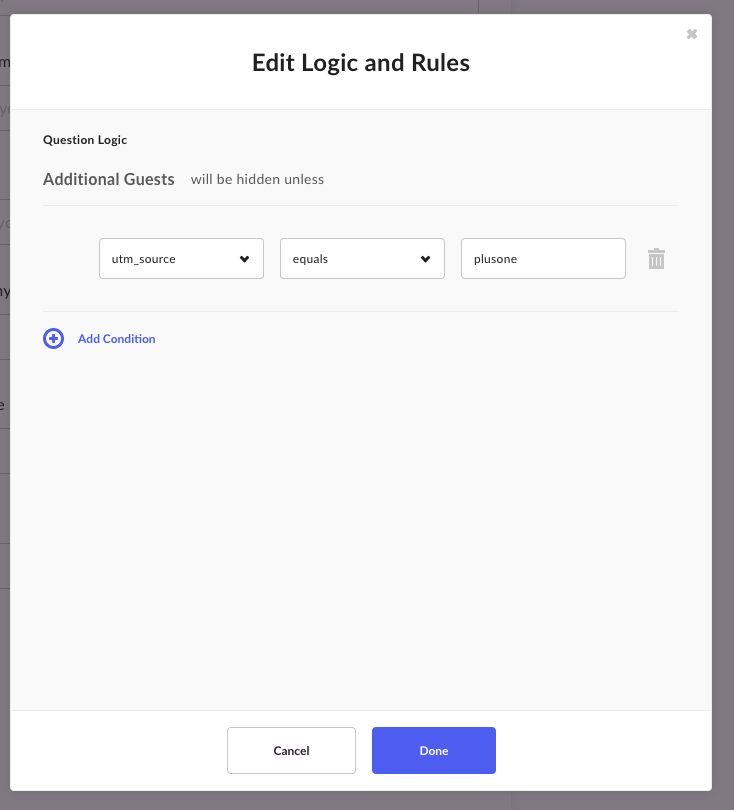 Don't forget to hit Save once all changes have been made!
Now, when we share /?utm_source=plusone at the end of our event page URL, guests that receive this URL will see the Bringing a Guest Question appear: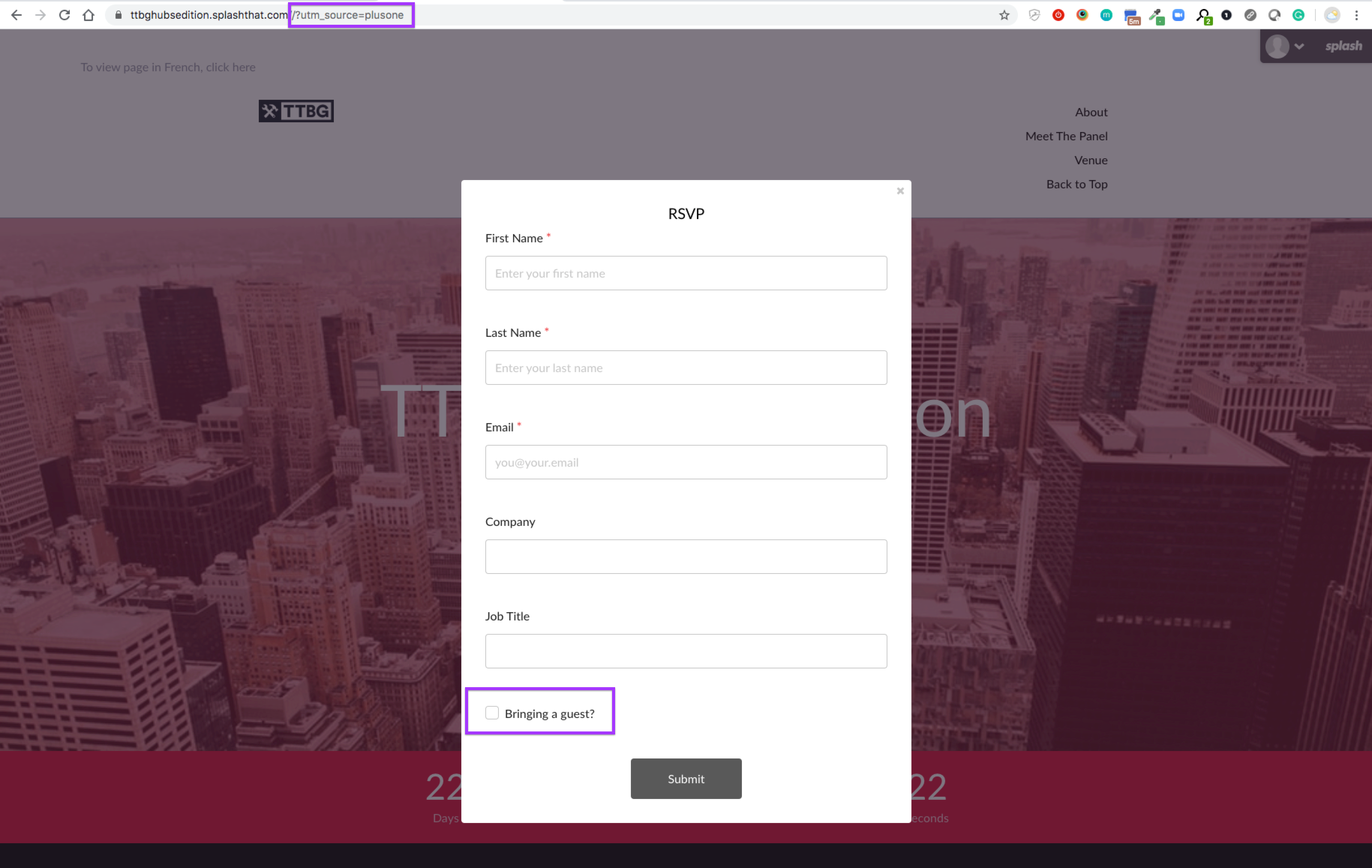 Versus those who do not go to the landing page with the UTM Parameter: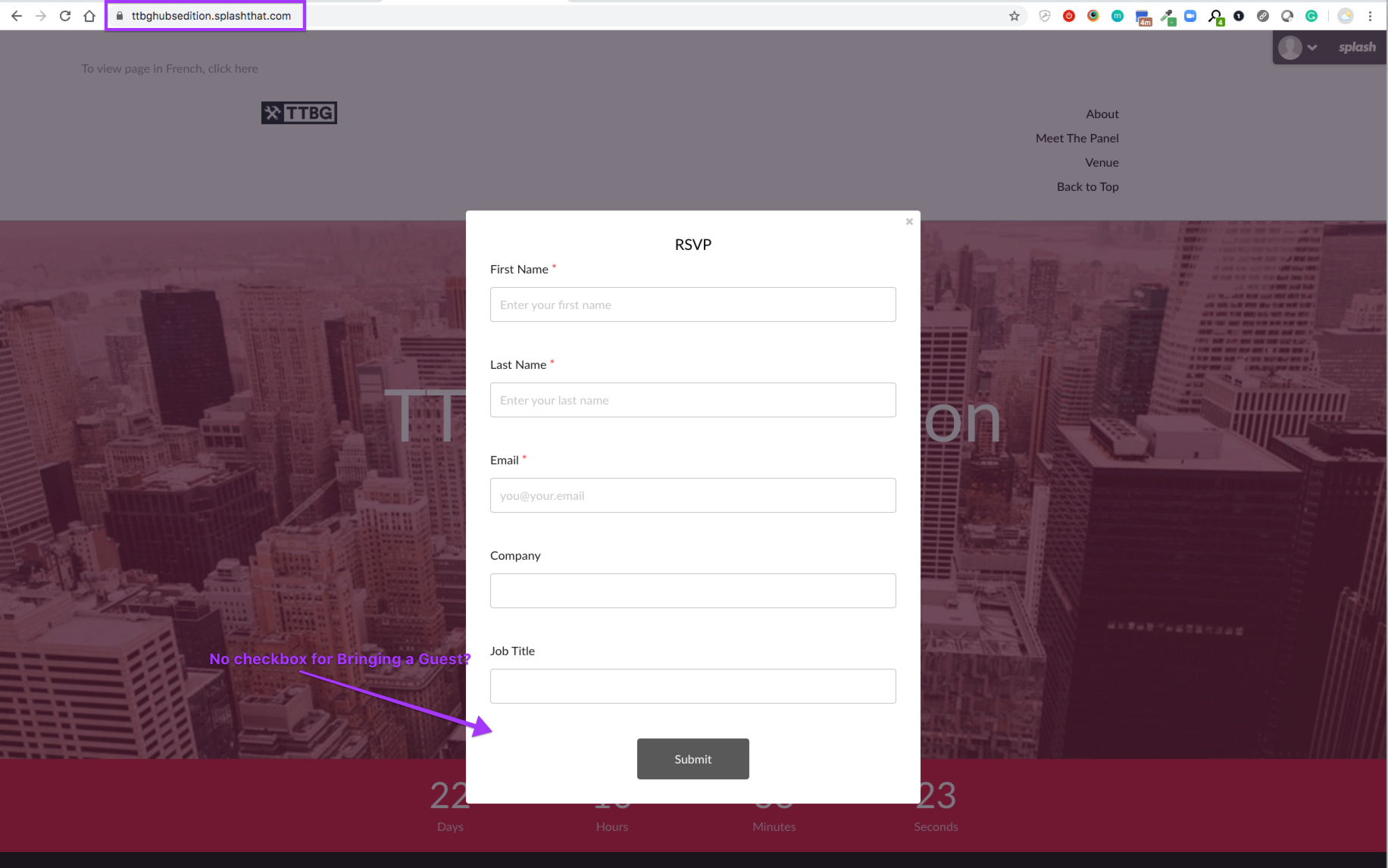 Have questions about setting this up? Drop us a line and we'll be happy to help!