How can I use UTM parameters to customize my form for guests? Follow
With Splash's form technology, you can display specific registration questions for a specific group of guests. This solution uses a combination of conditional logic and UTM parameters -- technical terms but with Splash, requires no technical expertise.
Know before you go
Before you get started, make sure to familiarize yourself with:
How to use UTM parameters and conditional logic on your form
Now let's use an example: You want to create a registration experience where only certain guests can bring a +1 to the event.
To accomplish this, we'll need to create a special URL that contains a UTM parameter, or tag, that's specific to this group of guests. This will be the URL we'll use to promote the event to this group.
1. Use a tool like Google's Campaign URL Builder to build a URL complete with the required tags that will be used to signify the "plus one" group.
2. From your event overview, open the Registration Form touchpoint.
3. Click Add Question and select UTM Parameter. Make sure to keep each Source checked off.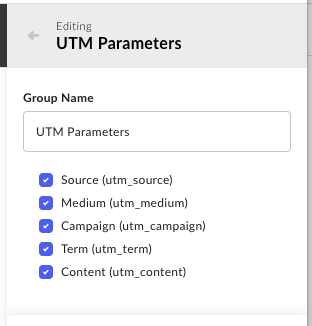 4. Next, add the Bringing a Guest question. Then select the logic icon to the right of the Bringing a Guest question.

5. In the conditional logic modal that appears, select the UTM parameter, select "equals" and then select the corresponding value, in our case "plusone."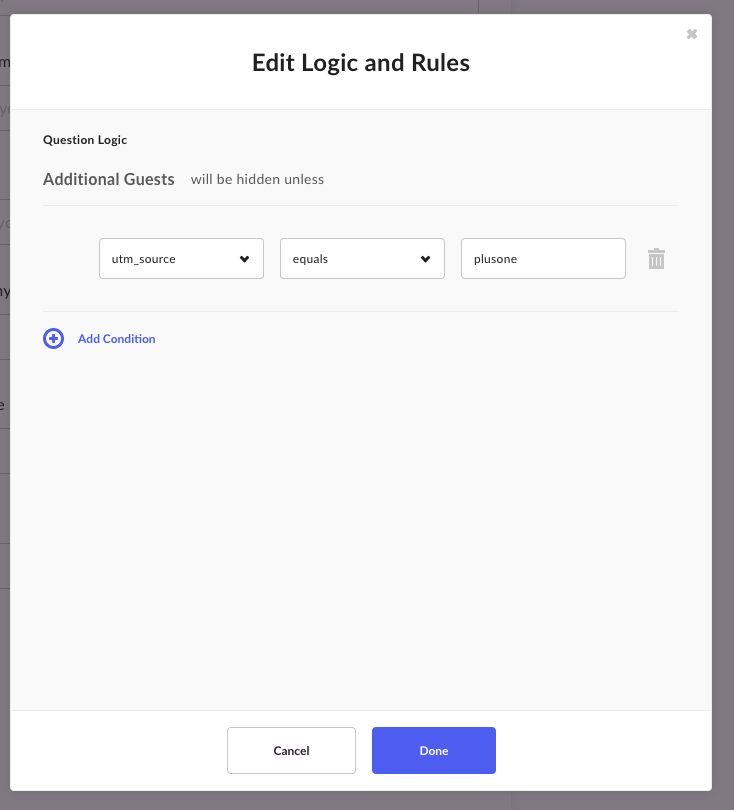 6. Now that the form is complete, we can promote the URL generated in step #1 to the appropriate guests. The Bringing a Guest? question will appear only for those who access the link.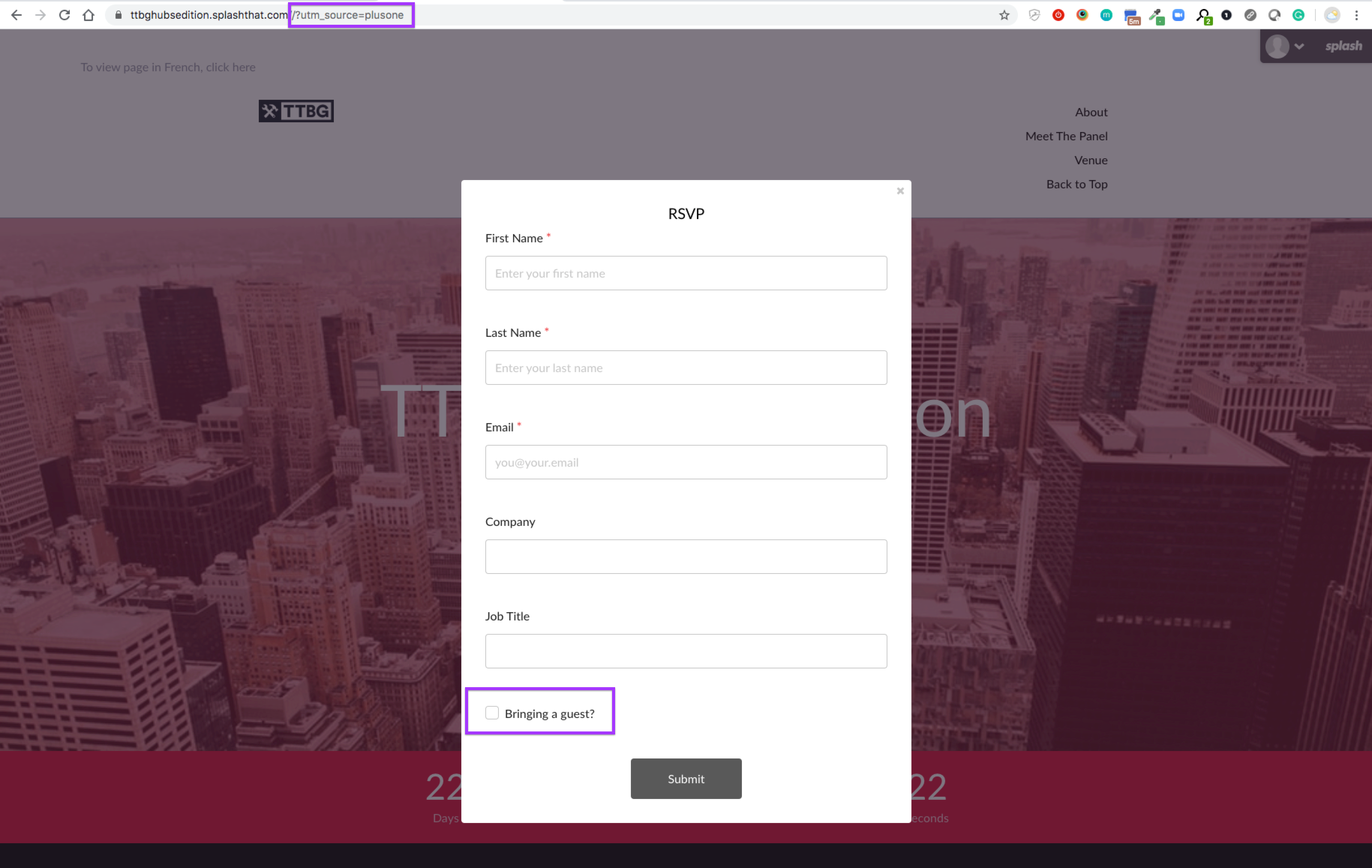 Versus those who visit the landing page using the event page URL as is.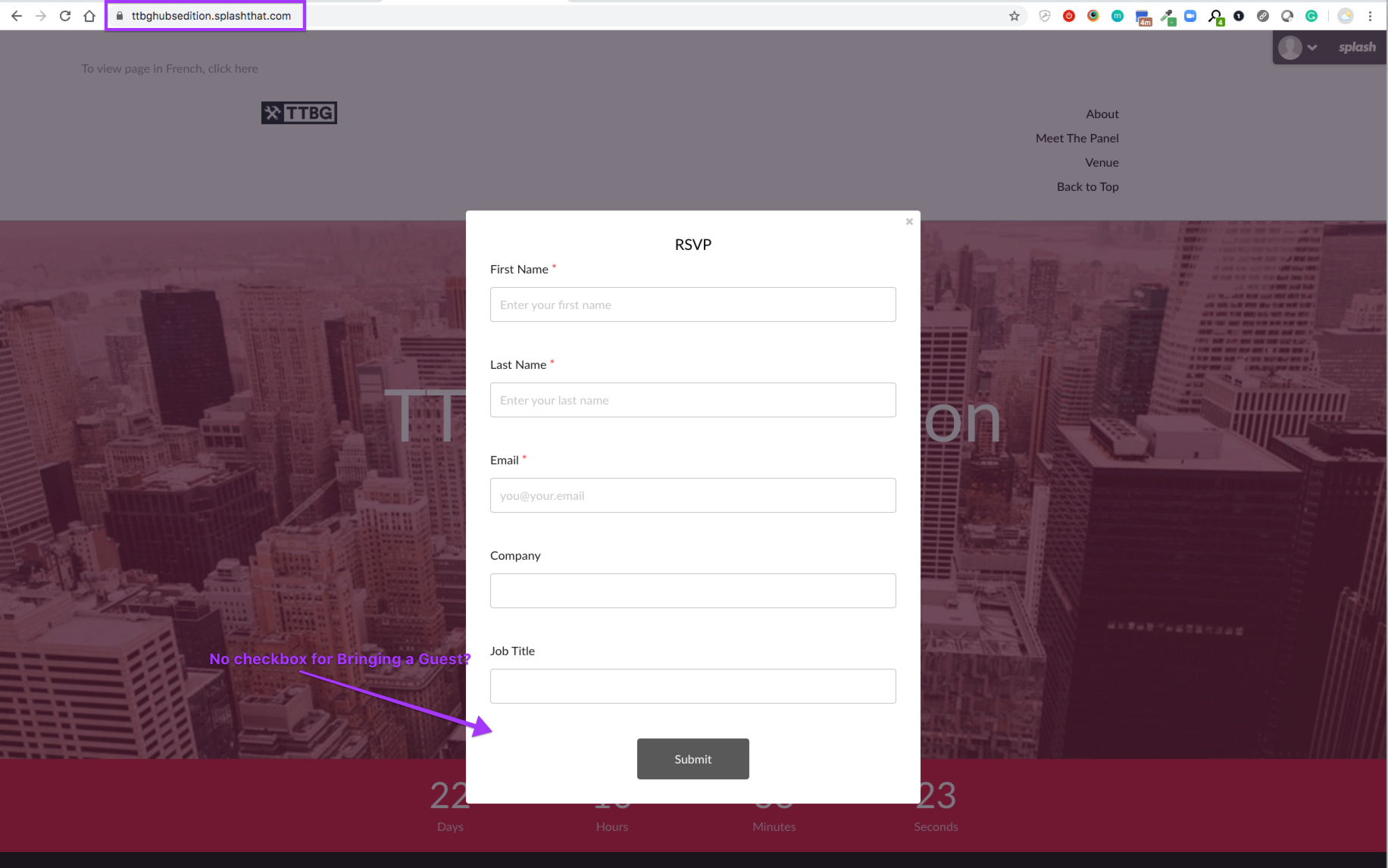 Have questions about setting this up? Drop us a line and we'll be happy to help!