Viewing Salesforce Fields in a Splash Guest List Follow
Splash shows Salesforce-related fields right in your event-level guest list. As long as you have a Salesforce Integration set up, there are three columns you can choose from:
Salesforce: Sales Cloud Lead / Contact ID

Salesforce: Sales Cloud Campaign Member ID

Salesforce: Sales Cloud Person Object Type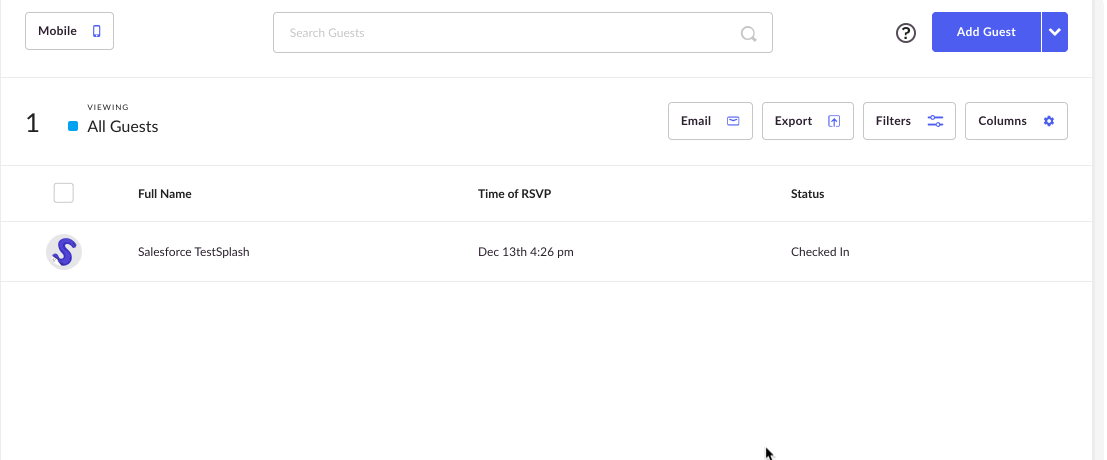 Including these fields in your guest list columns will also allow you to export these fields to a CSV file. If you have any questions about exporting your guest list, here's a great article to get started: How do I export my guest list?