How do I set up a read-only account? How can this benefit my organization? Follow
Wondering how to allow your Sales and Marketing teams to view Guest Lists and track metrics without having to wait on Event Owners to provide this information? We've got answers: the Viewer (Read-only) role.
The Viewer (Read-only) role provides limited access to your event pages, meaning that your teammates can extract the data they need without being able to edit the Event Settings or design of the page.
An Admin can assign this role within Team Manager for those with a paid Splash plan.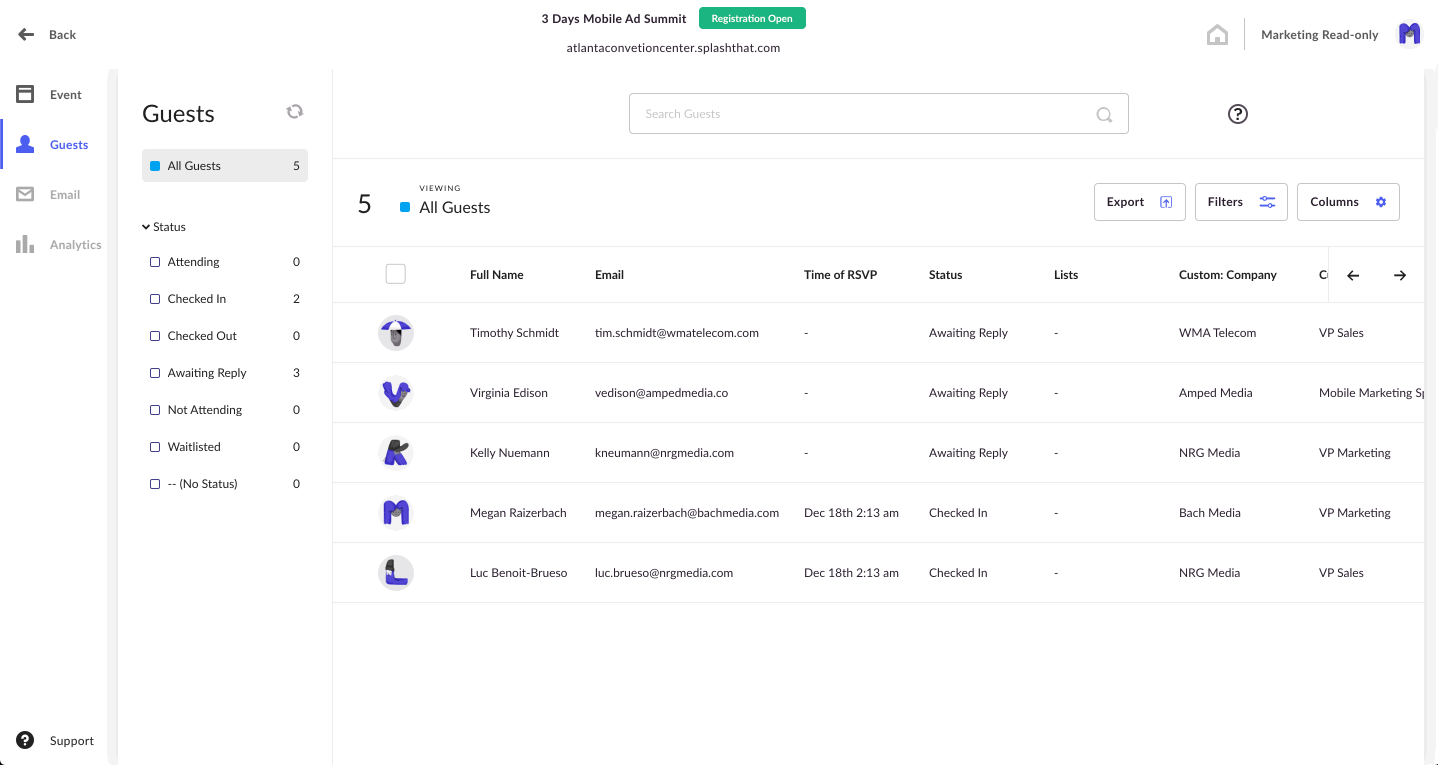 The Viewer (Read-only) role will have access the guest list, but prevent access to the following tabs:
Themes
Contacts
Reporting
Integrations
For individual event pages, the Viewer (Read-only) role is prevented from accessing:
Event Settings
Design Tab
Email Sender
Analytics
Event Import tool
Contacts Manager
Guest Check-in
You can learn more about all the roles in Splash here: What are the roles in Splash?
Note: At this time, read-only permissions are not applicable to the Host app.