How do I add a custom element to an event page? Follow
Adding a custom element to your event page is as simple as adding any other element. After learning how to save and share your elements, follow these steps to add your new element to any of your event pages!
To get started, head into editing mode by clicking on the Event Page touchpoint from your Event Dashboard.
After deciding where to place your new element on the page, use the blue Add Element button to open the Element library.
You can find the Add Element button by directly hovering over elements on your event page or by opening up the different blocks within the Page Layout tab to the right.
Select the Yours folder.
Choose your saved element.
Save.
Check out all the steps in action below.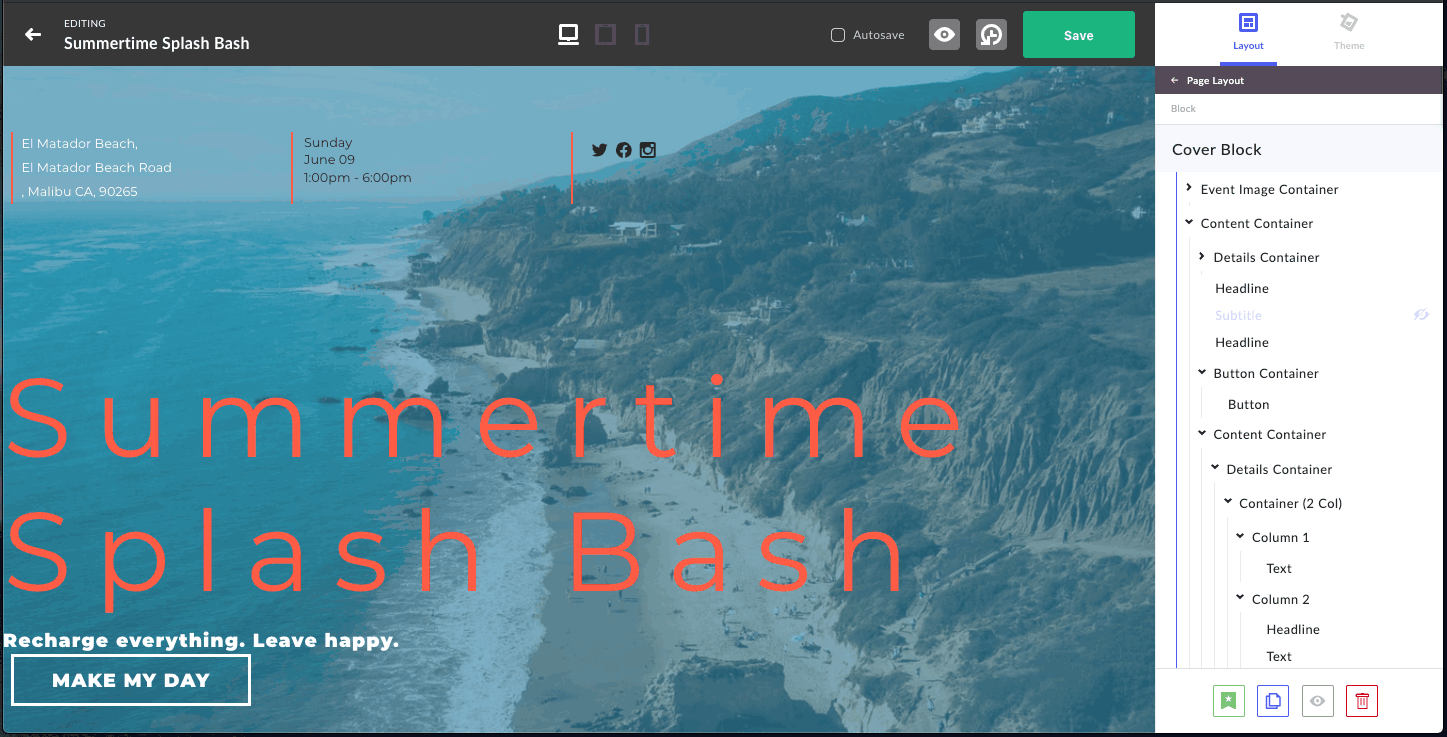 Pro Tip: You can search for the element using the title or custom tag names you applied while saving your element.
Well done! You now not only know one of the best time saving tools to be great while using Designer Pro, but one of the most powerful collaboration components in Splash.