How do I edit the error messages on my form? Follow
Note: If you're working on a ticketed event, error messages aren't currently editable. Our team is working on making that possible!
With our Form Builder, we make it easy to edit the error messages that a guest might see when trying to submit their RSVP. You can easily customize the content that a guest might see and direct them to the proper resolution. Bonus: set the custom errors on the theme level and they will carry down to events created from that page.
To edit your error messaging:
Head to the Registration Form touchpoint.
In the right hand menu, click on the downward carrot next to "Add Question."

Next, select "Edit custom errors."
Edit the error messages that you would like to customize.
Click "Done."
Save your form.
Now, you're all set!
So, what can you edit?
Once you open the Edit Error Messages option, you will see all the errors you can edit including required questions, email domain restriction, not being on the guest list and more!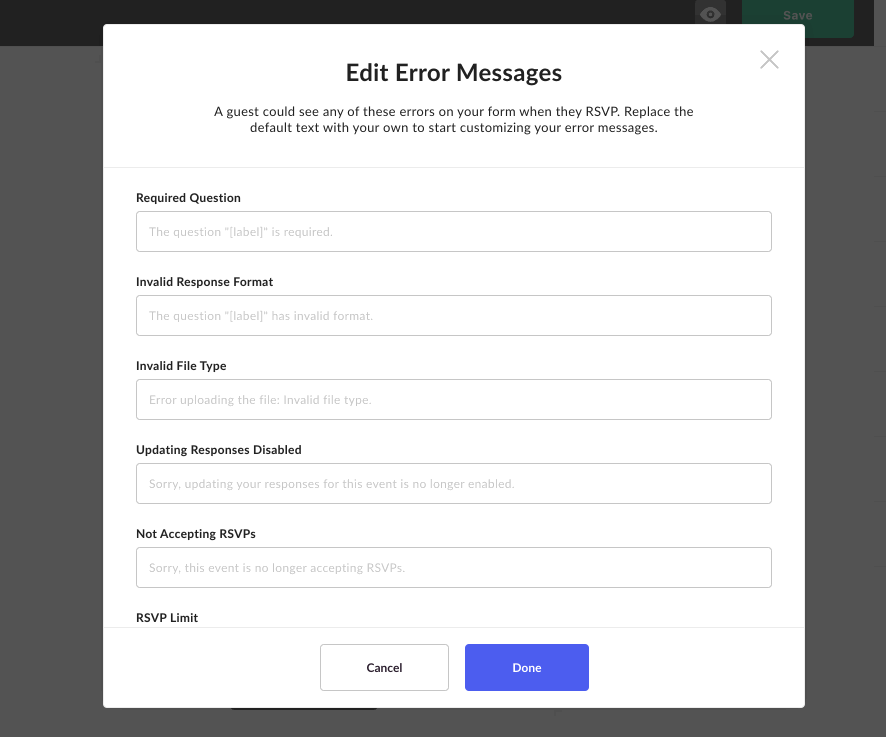 Note that at this time you will not be able to Hyperlink text on error messages.