How do I upload a custom image in place of the Share Card? Follow
Already designed the image you'd like to display when your event is shared on Social Media? No problem! It's extremely easy to upload a single image to Splash, replacing the Share Card.
Steps:
1. From your Event Page, go to Settings. Once there, click on the Sharing Options tab.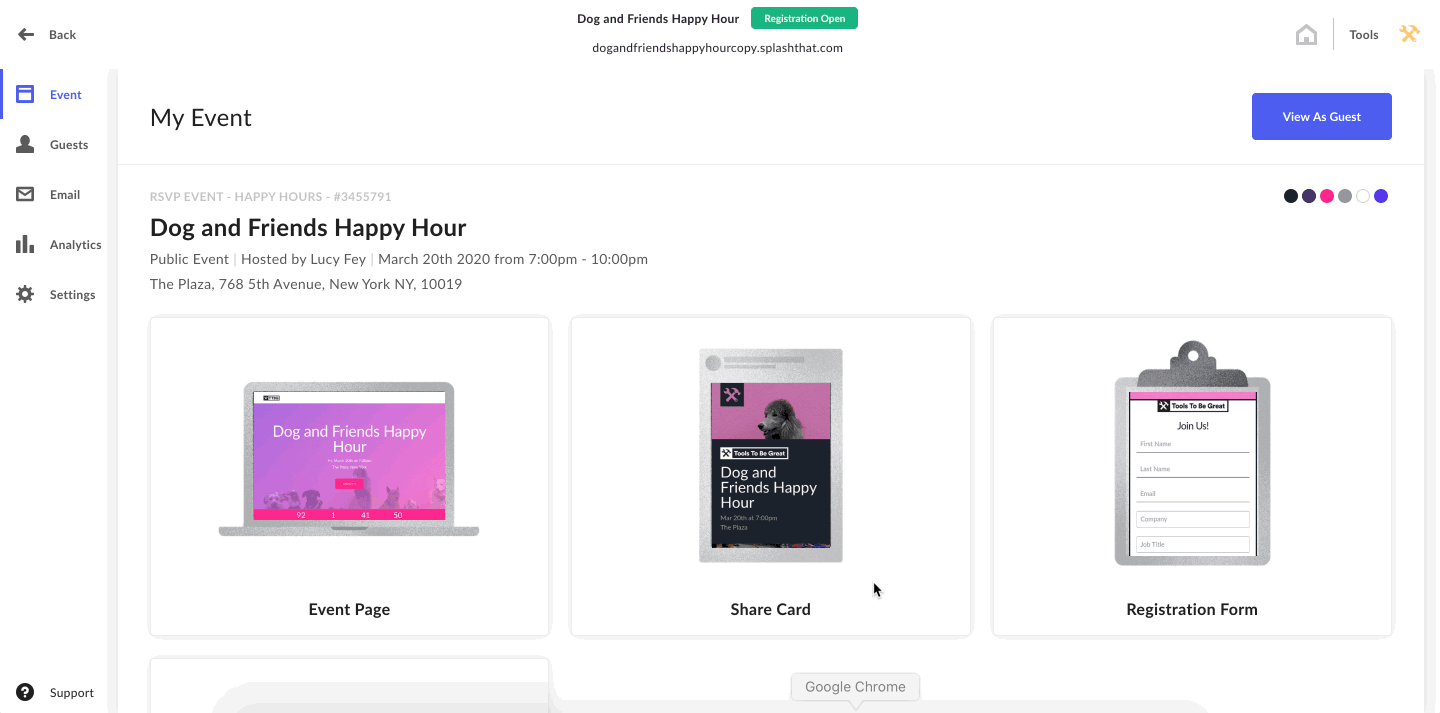 2. Here, click the "Upload Custom Image" button.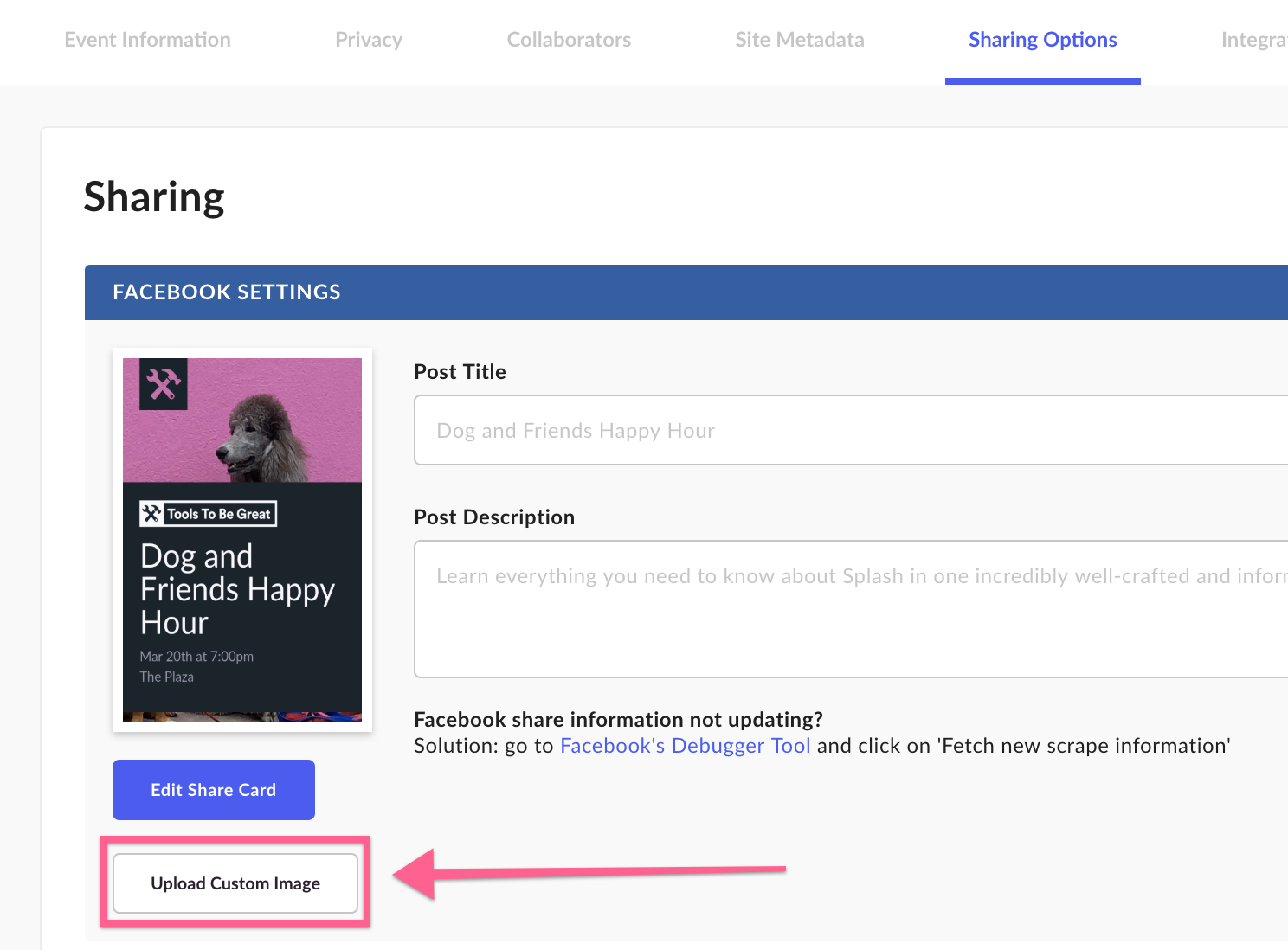 3. Once you've updated an image, it's easy to change or remove it at any time in case you change your mind.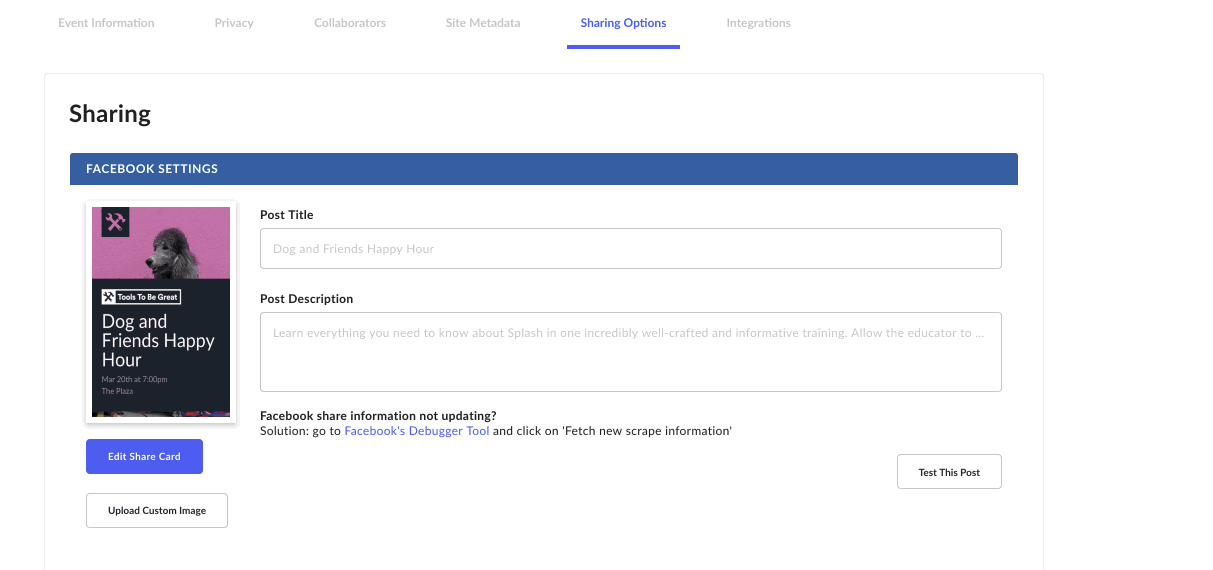 4. This image will be shared in any platforms that display a preview of the link. Go spread the word about your event!
Note: Uploading an image overrides the design that displays in the Share Card Editor. If you upload an image in place of the Share Card, this change will not be reflected in the Share Card Editor within Splash.
Want to learn more about what you can accomplish with Splash's Share Card editor? Check out How do I edit my event card?