Publish and Unpublish Events Follow
Splash allows you to control when an event page becomes accessible to the public with publish status.
On this page:
When to use this feature
Consider using the publish and unpublish feature to:
Review and approve events before starting your marketing efforts.
Edit an event page before it is indexed by Google and other search engines.
Remove an event from public visibility once it ends.
How to publish or unpublish an event
An event's published status can be found in the Event Settings tab. Here is where you can toggle between published and unpublished statuses.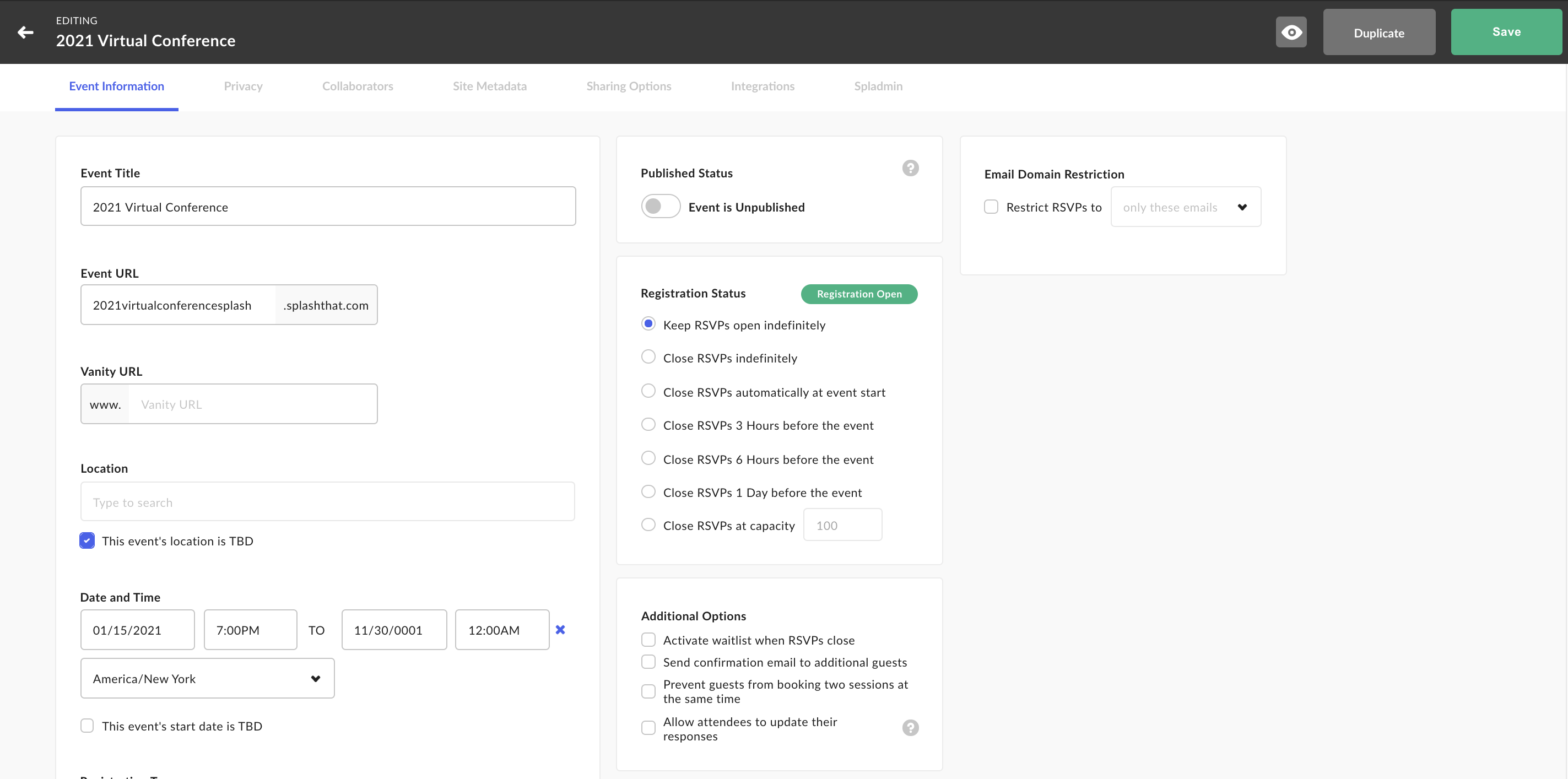 You can also change an event's published status directly from your Events Dashboard. Click the box next to the event to reveal these options.

Know before you go
There are a few things to keep in mind when it comes to event publishing:
Un-publishing an event does not create a draft mode for CMS changes. This simply makes the event URL accessible or inaccessible.
Un-publishing an event does not archive it. The page will still exist in the Events Dashboard.
The unpublished status does not currently exist in integrations — meaning it won't have any affect your integrations.
Characteristics of an unpublished event
Event Owners and Collaborators will be able to access their event URL while an event is unpublished and make edits. They will also be able to preview the page and submit test registrations. Whenever an Event Owner or Collaborator edits or previews an Event Page, a notification will appear stating that the page is unpublished.


The event page is inaccessible to everyone except the Event Owner and Collaborators of the event when an event is unpublished. Any visitor that lands on the event URL of an unpublished page will be directed to a Coming Soon screen. This screen cannot be edited. The ability to send emails via Splash's Email Sender is blocked. An Event Owner must publish the event before sending emails.
| | |
| --- | --- |
| | Warning: Any scheduled emails will be set to draft if the event is unpublished at time of send. |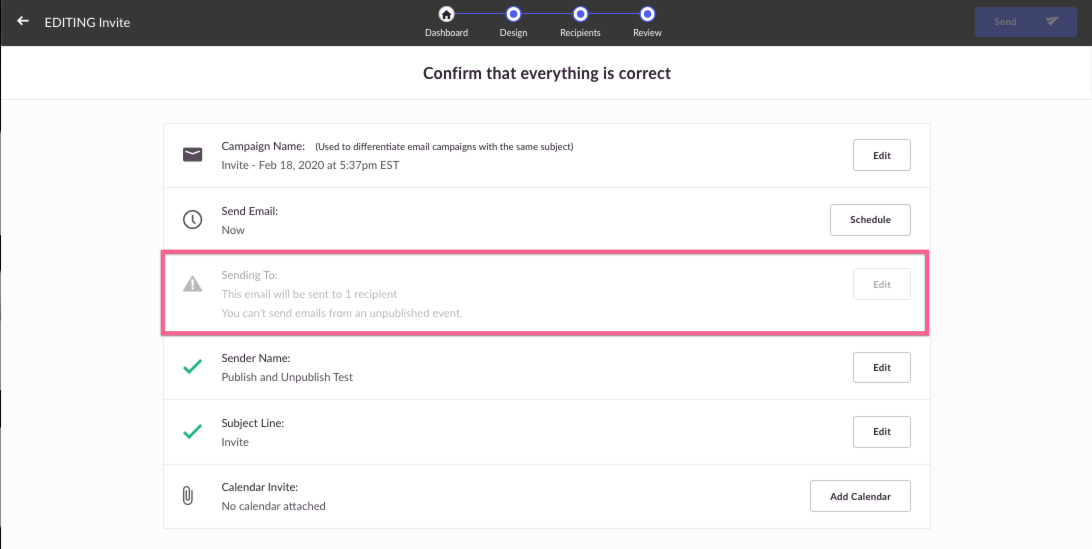 | | |
| --- | --- |
| | Note: Event Owners and collaborators can still test their emails through the "Send Test" button on the Email Sender. |
Published or unpublished on event creation
Reach out to Splash's team if you'd like to set the default state of an event to be published or unpublished on creation.
This means that regardless of where an event is created (through the Splash create flow, an Approval Flow, the event importer, or the API) it will have the same published and unpublished status across your entire team.