With the event publish feature, you now have the ability to control when a page goes live to the public.
Why would I use this feature?
To review and approve events before marketing an event
To edit an event page before it is indexed by Google and other search engines
To remove an event when it has ended
You can toggle between Published and Unpublished statuses in your Event Settings: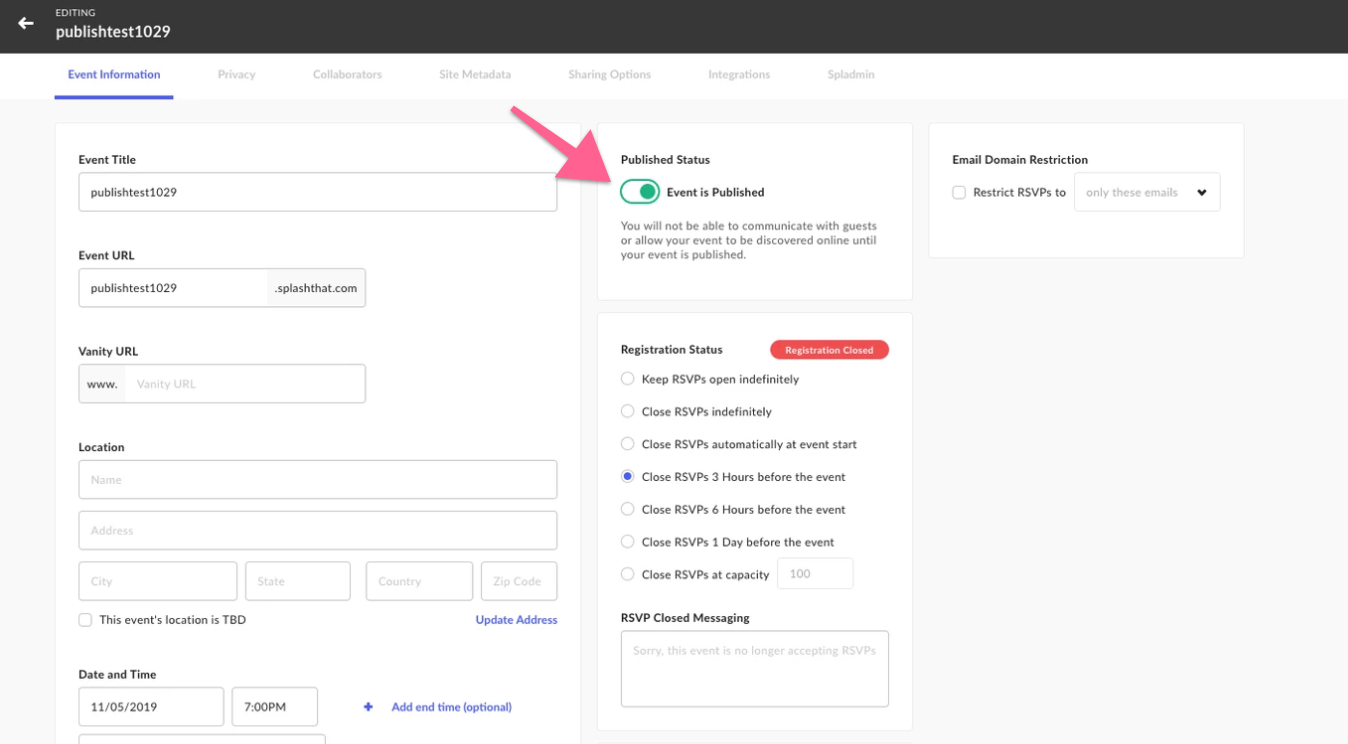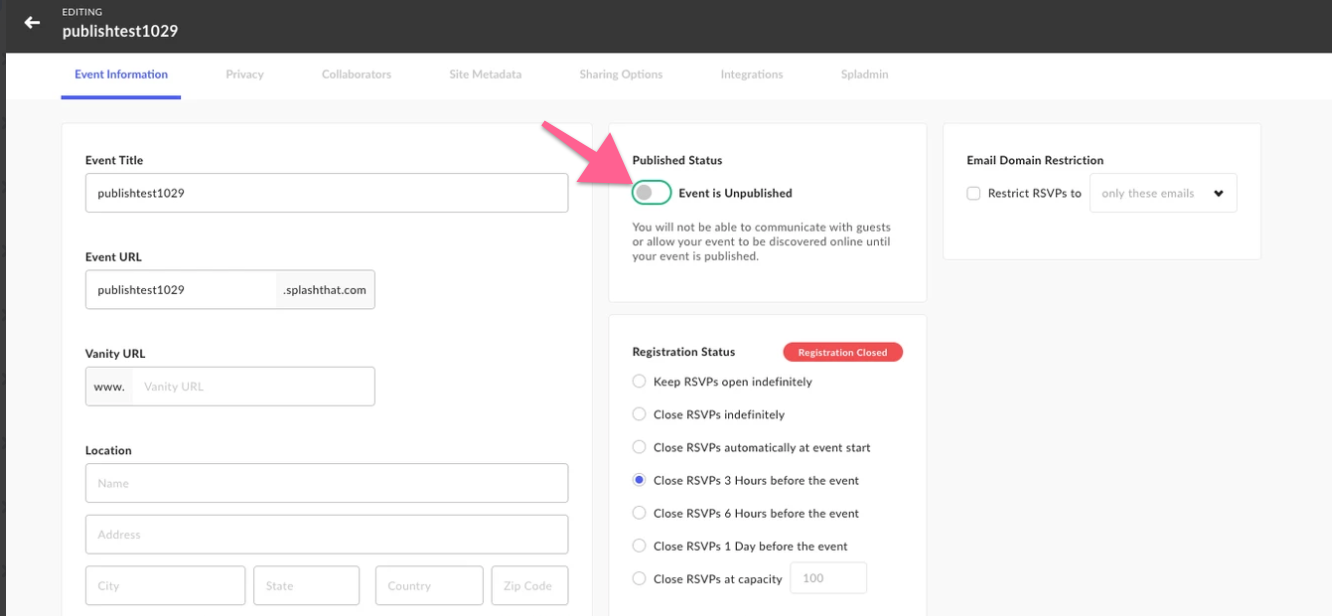 Characteristics of an unpublished event
The URL for the event is inaccessible to everyone except the Event Owner and collaborators of the event. The Event Owner and collaborators may access the URL and test their event, but everyone else will be directed to an Unpublished Event page screen.

This also includes Vanity URLs. The event host and collaborators will be directed to the Splash URL when previewing an event.
The ability to send emails via Splash's Email Sender is blocked. An Event Owner must publish the event before sending emails.


Event Owners and collaborators can still test their emails through the "Send Test" button on the Email Sender.
Limitations
Un-publishing an event does not create a draft mode for CMS changes. This simply makes the event URL accessible or inaccessible.
Un-publishing an event does not archive it. The page still exists in the Events Dashboard.
The unpublished status does not currently exist in integrations. Meaning that it won't have any effect your integrations.
Unpublished on creation
You can have the default state of an event to be unpublished on creation.
Note - This means that if an event is created through the Splash create flow, through a growth machine, the importer, or the API, it will have the same published/unpublished status across your entire team.
Pro Tip: Set your events to be published directly from your Events Dashboard! Just click the checkbox next to the event and you'll see an option to publish and unpublish: