How do I embed my Hub on another website? Follow
Splash enables you to embed Hub elements onto other pages outside of Splash, showcasing an event calendar.
You can grab the embed code for your event calendar Hub element from the "Manage" settings of your Hub element.

To do so:
1. Hover over your Hub, and click the "Manage" icon.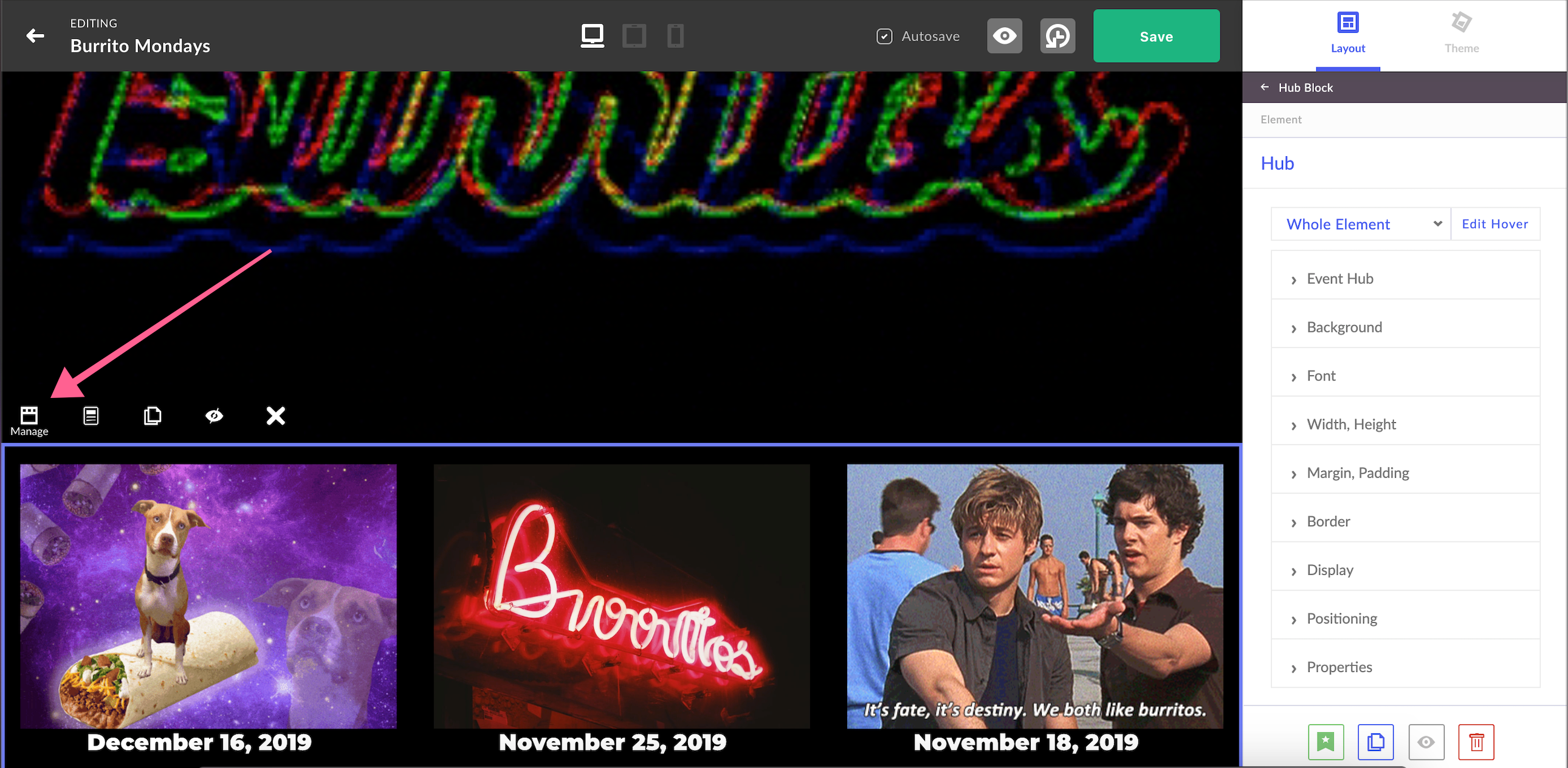 2. Next, click "Share."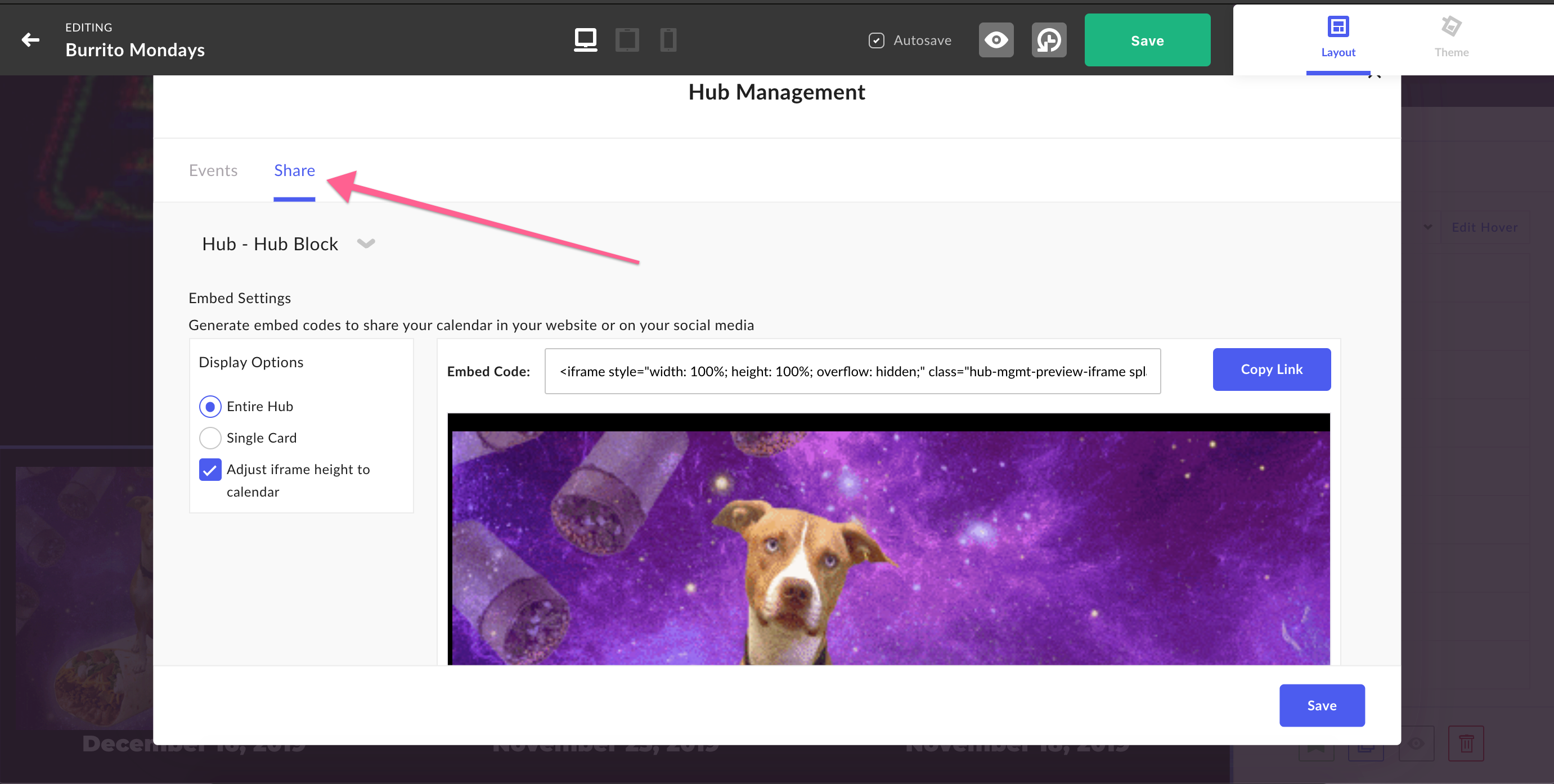 3. Choose whether you want to grab the entire hub or just a single card in the Display Options.
4. Copy the embed code.
This is the code you can use on a website outside of Splash to embed your Hub onto the page.

*Disclaimer: At this time, you are only able to embed Hub elements.