How do I add a logo or banner image to my form? Follow
Whether you're adding your company's logo, or just want to up the style of your form's headline, it's a snap in Splash's Form Builder.
In the form layout tree, select Style on the top right.
Within the Headline dropdown, scroll down to Image.
Select Logo, then choose upload and add your image.
Select the desired image size.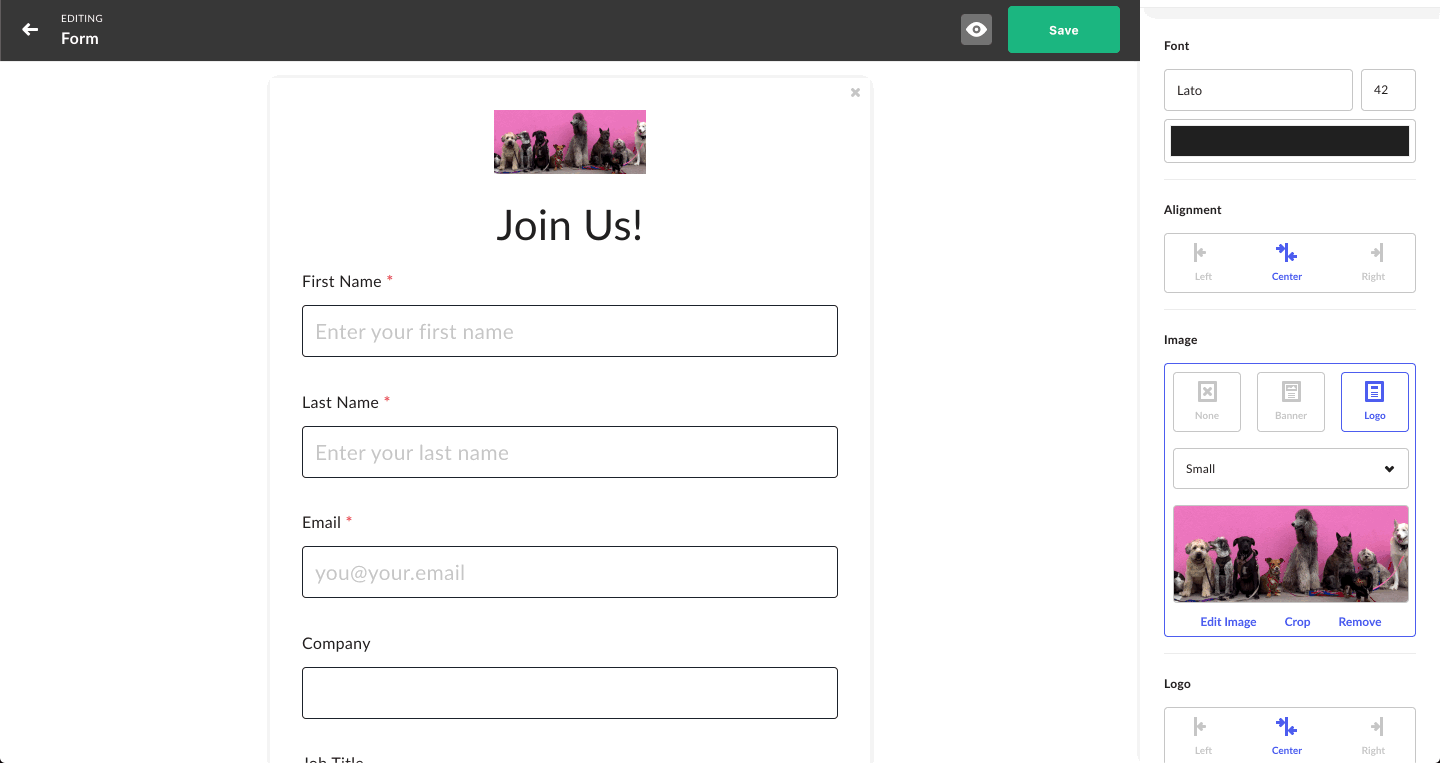 Pro tip: You can select various sizes, but if you'd like the image to extend to the end of your form, choose Banner instead.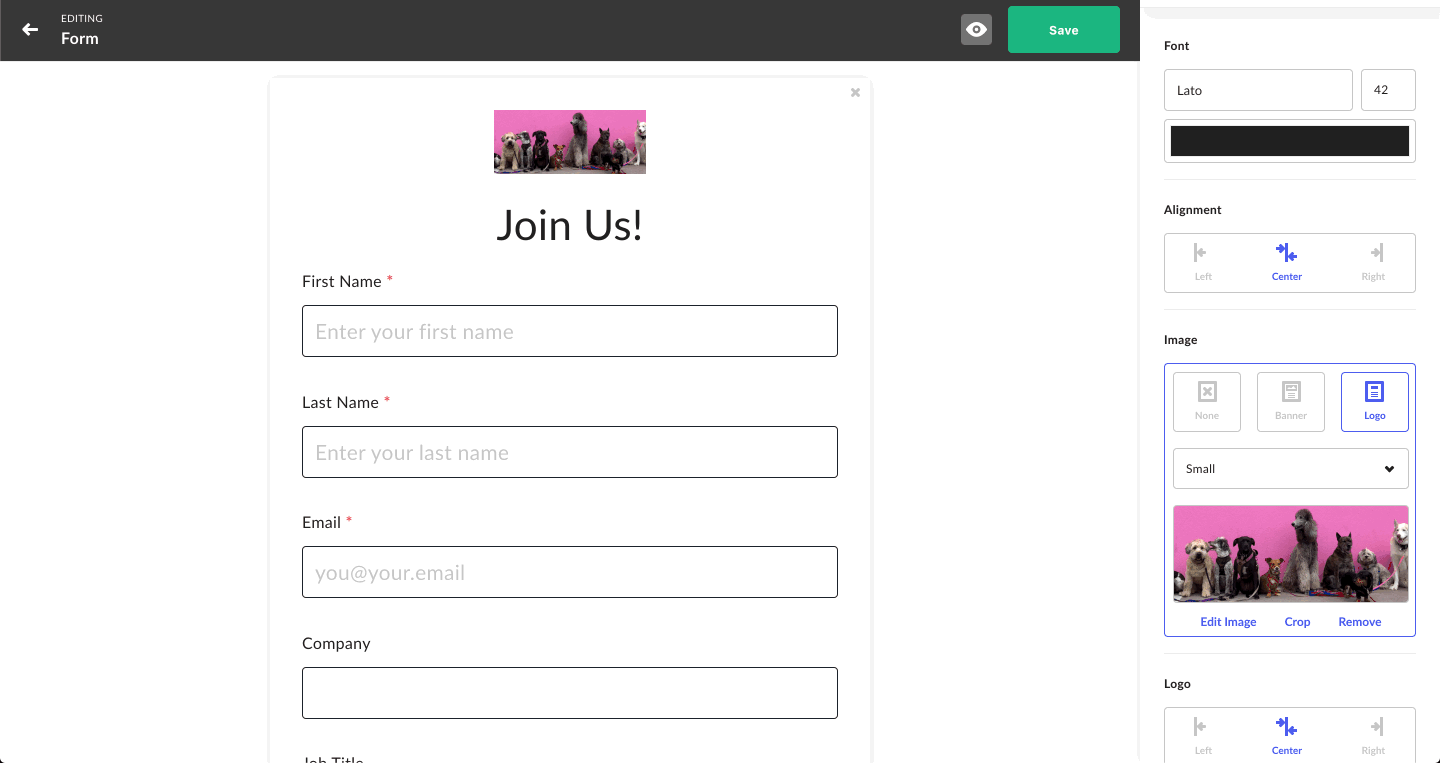 Wanna take a deeper dive and make more waves with Form Builder? Check out the full guide to building a form!