Why is the RSVP button not opening the form? Follow
Uh oh! You've created a beautiful event and stylized a killer form, but for some reason the RSVP button does nothing when you click on it. What's going on?
There are a few things to check out here to make sure the button does its job.
1. First, make sure the button is linked to the proper action. Check the button action to make sure the "Open RSVP/Ticket Form" action is selected: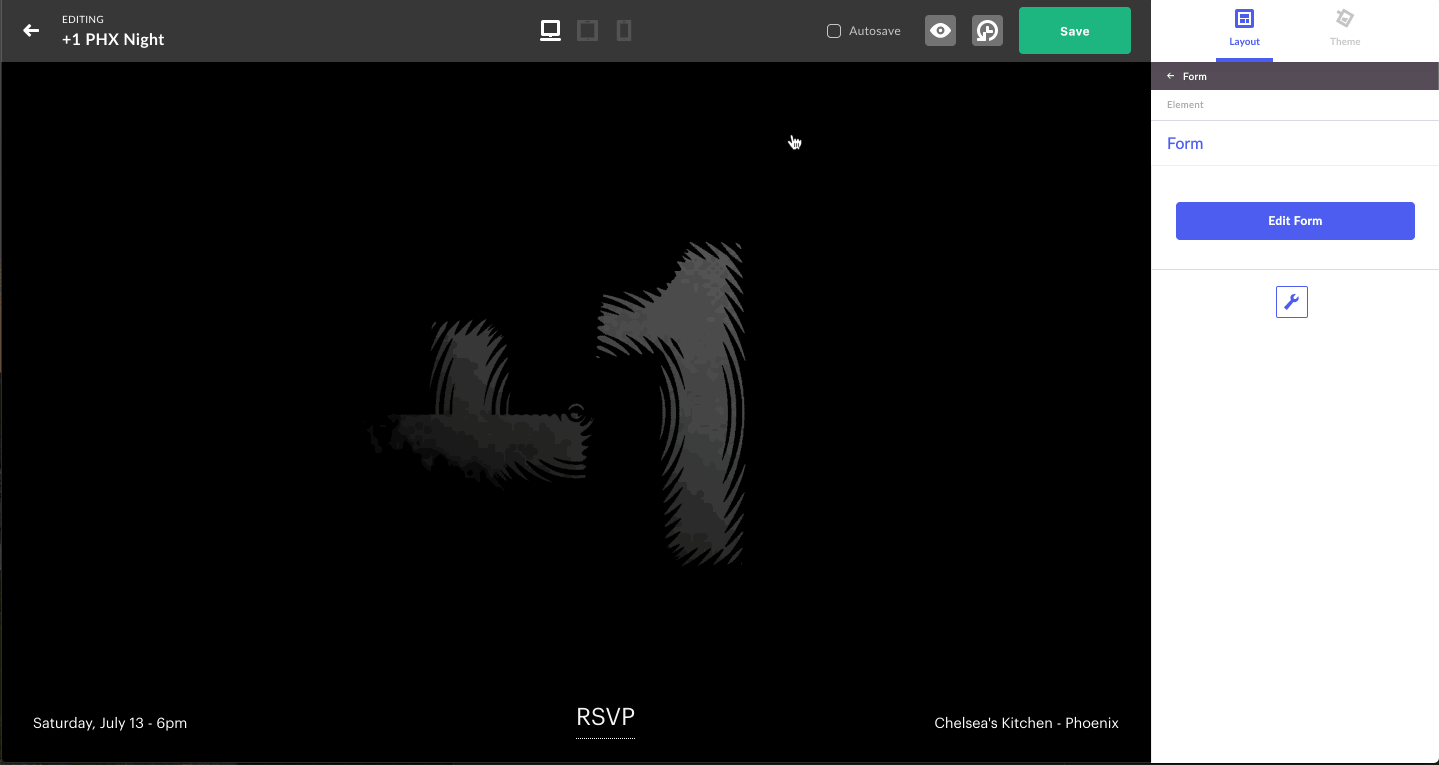 2. If the page is ticketed, make sure the payout method is set up (refer to Getting paid with Stripe for guidance).
3. If you have access to the theme page or the page your event was duplicated from, check to see if the form opens there.
If you're still having issues with the RSVP button from here, please submit a case for further assistance!