How do I change the cadence of my RSVP notifications? Follow
When you create an event or get added as an event collaborator, odds are you'll want to be made aware when attendees sign up. RSVP notifications can be turned on and off via your Event Settings, in the Collaborators section: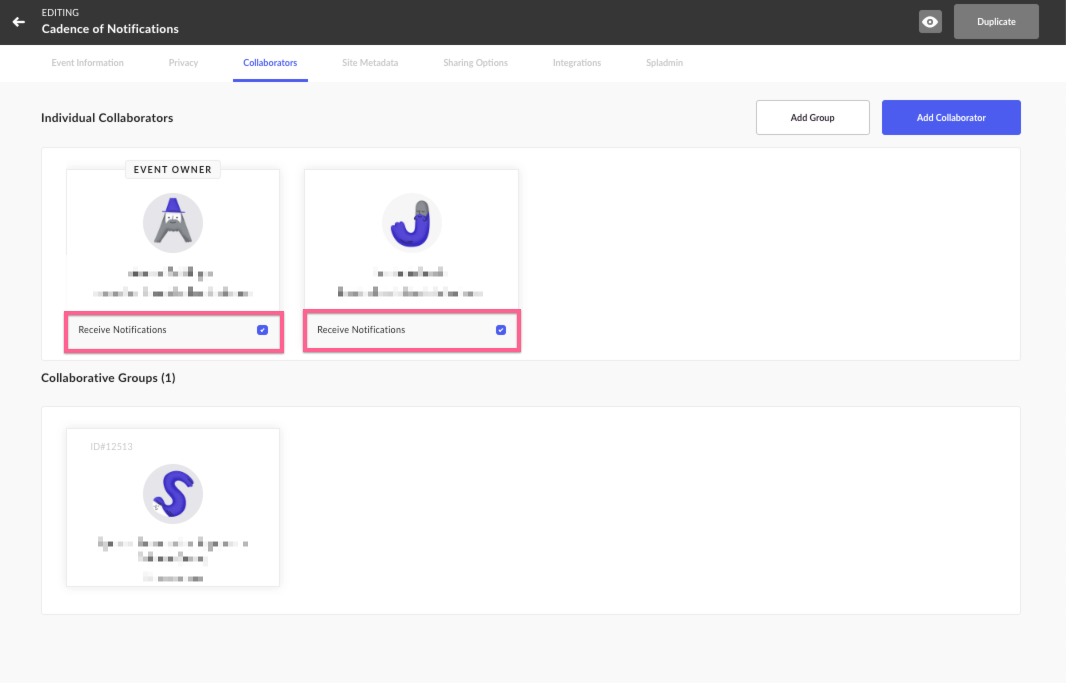 Currently, we do not offer a way to customize the cadence of these notification emails (after every 10 RSVPs, once a week, etc.) Event Owners and Collaborators with notifications toggled on will receive an email for every individual RSVP.

The default cadence is currently:
The first RSVP will prompt an immediate email notification
Any subsequent RSVPs within the next 15 minute period will prompt an email notification at the correlating 15 minute mark
Looking to un-clutter your inbox but still monitor RSVPs? You can always set up a Splash account strictly for receiving the RSVP notifications at a different email address.

To do so, either use an existing Splash account or create a new one, then add this account as a collaborator to field notifications.

Keep in mind: When turning on or turning off notifications, you are toggling the settings for both RSVP and Contact the Organizer notifications. Turning notifications on means an account will receive both, while turning notifications on means the account will not receive either one.