How do I stop my page from flashing when I hover? Follow
Ever hover over something on your page and notice a flickering effect?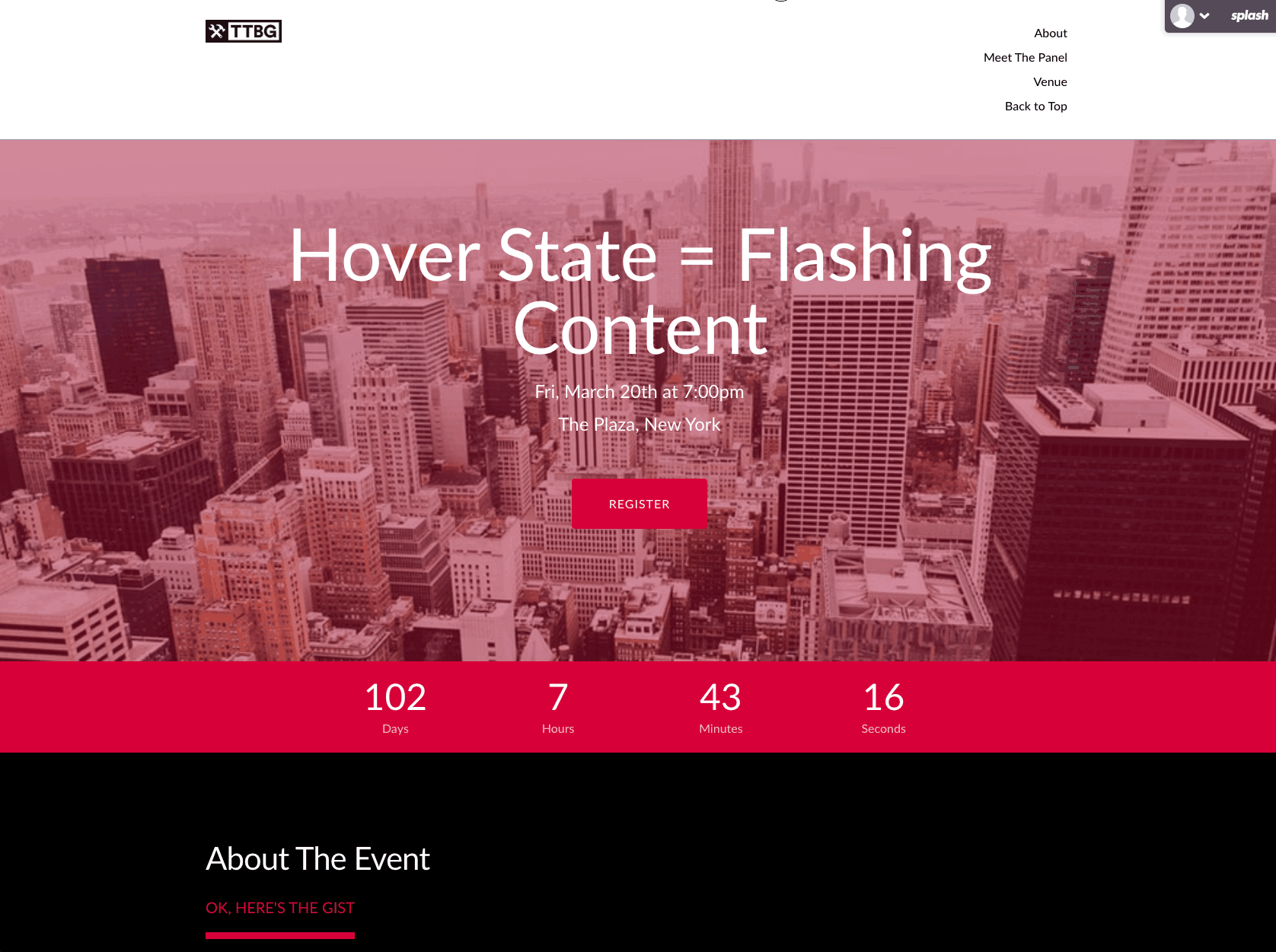 This typically means that the hover state of the item in question has been hidden! To see if this is the case, check out the below steps.
Select Event Page from your event overview:




Click directly on the element where you're seeing the flickering effect occur. In this case, we're looking at the registration button:




Now, select Edit Hover to the right of the Whole Element dropdown in your layout tree:




Select Clear Hover right under your Hover button:




Save!
We suggest testing on your landing page to confirm that you're no longer seeing the same issue. If you are, don't hesitate to reach out to our team!