Hubs: Collecting Automatic Subscribers Follow
So you've created your Hub and you're starting to add events to it--great! Maybe you've checked out our article How to collect Hub subscribers in your event pages' RSVP forms and you're looking to automate collection process.
Look no further--Splash has made this easier than ever!


In your Hub's settings, you'll see an "Additional Options" section that houses the auto-subscribe checkbox: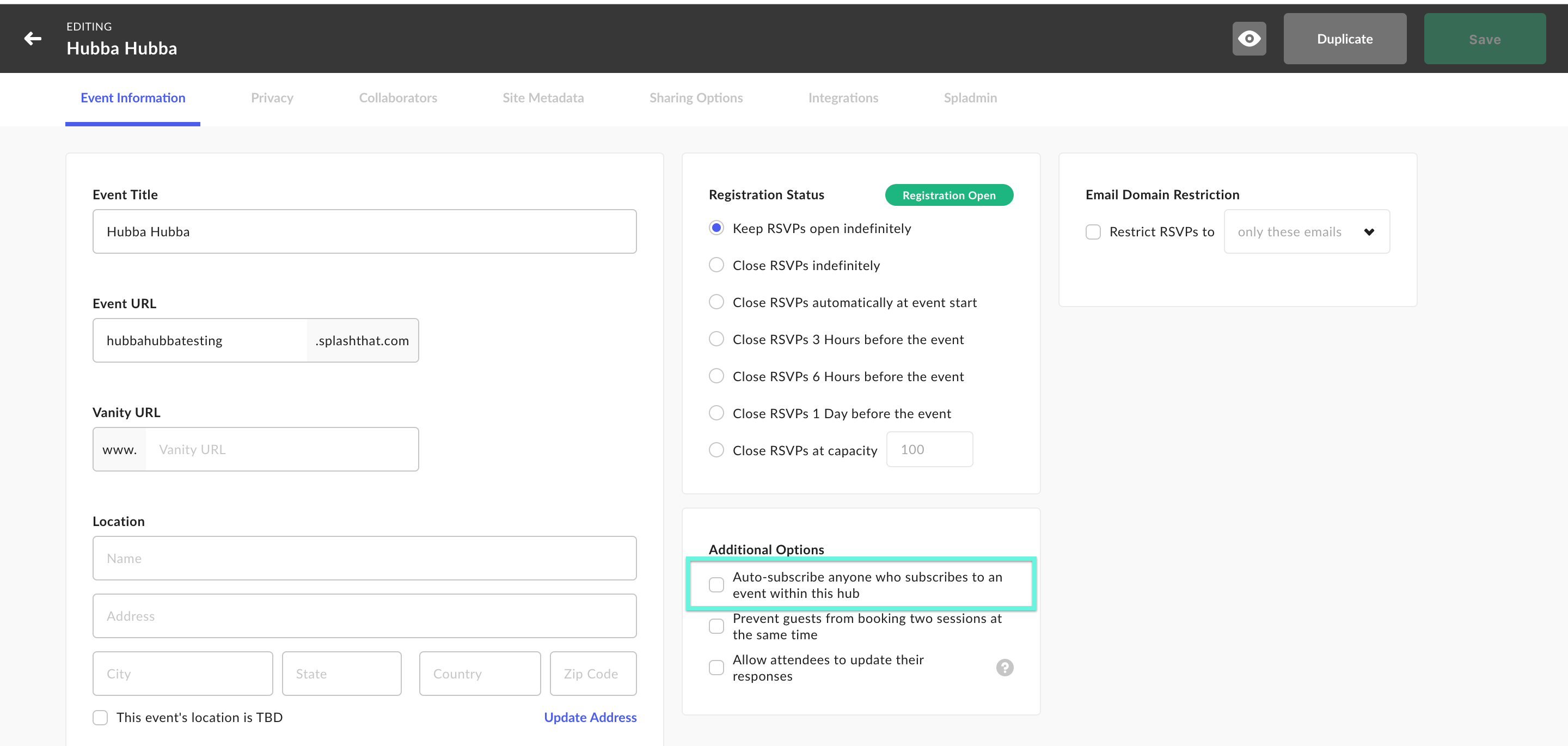 Simply check it off, save the settings, and forget about it!
Now, if a guest registers for an event that is on your Hub's calendar, they will automatically receive updates from the Hub. Pretty neat, right?
Need some help setting up your Hub Subscription process? Send us a note.