A private event is an event not open to the general public--the use cases here range from internal company meetings to a barbecue with a select group of friends.

Some of the options for keeping your event exclusive include age gates, email restrictions, and even password protection. You can find these under your Event Settings tab: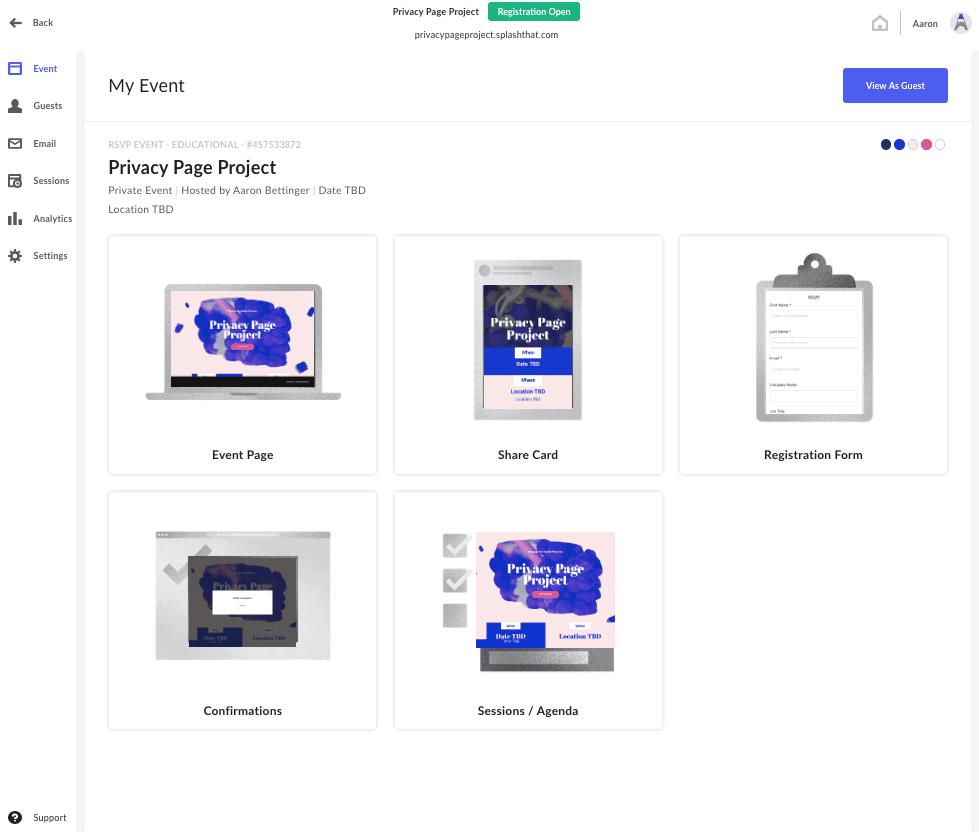 Quick heads up! While there are plenty of options for restricting access to your page, there are a few restrictions on customization of the privacy screen itself.

Be default, when you toggle on a privacy setting for your page and attendees head to the link, they should see something like the below: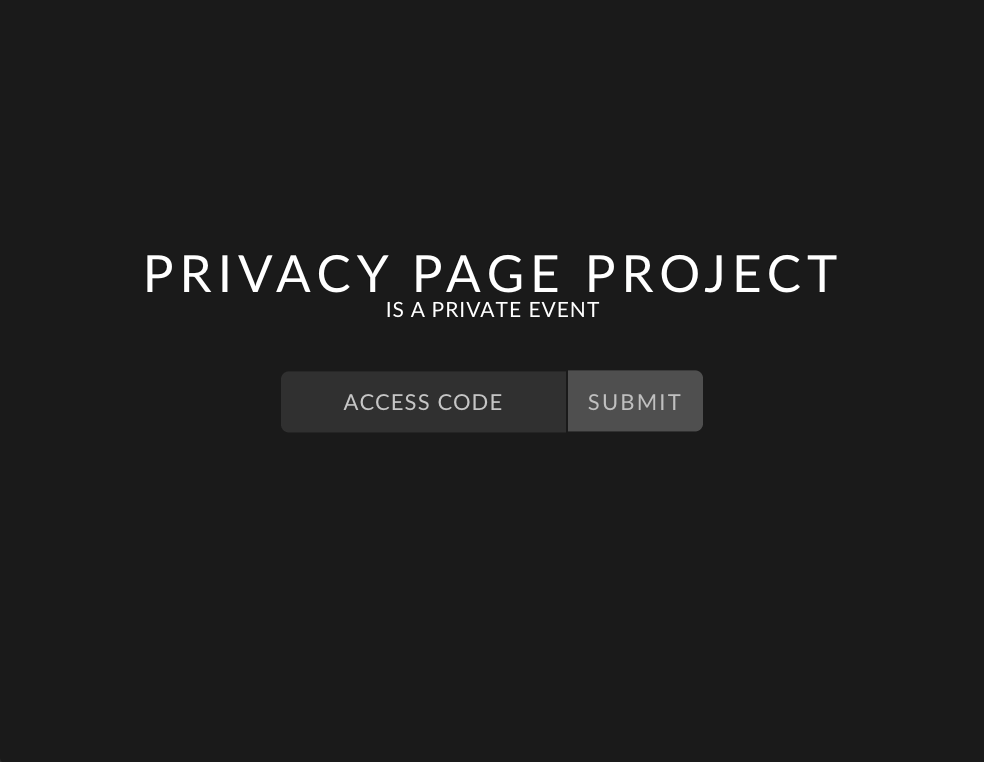 Looking to make a few tweaks?
On privacy pages, you cannot make any DIY edits. Our Support Team, however, is able to customize the page with javascript for certain features:
Font size and spacing
Error messaging copy
Email address, password, and submit button inputs
Any other service requests (such as adding logos) are custom development tasks at cost that can be scoped by Splash Professional Services.
Please don't hesitate to reach out to Support with inquiries!