I'm getting an error when I save my confirmation email. What does it mean? Follow
Dynamic tags are the quick and easy way to pull in information. For confirmation emails, any text added via the Confirmations Dashboard can be dynamically pulled into the email with the tag [confirmation_messaging].


Any text that's entered here:

Will be added to your confirmation email here: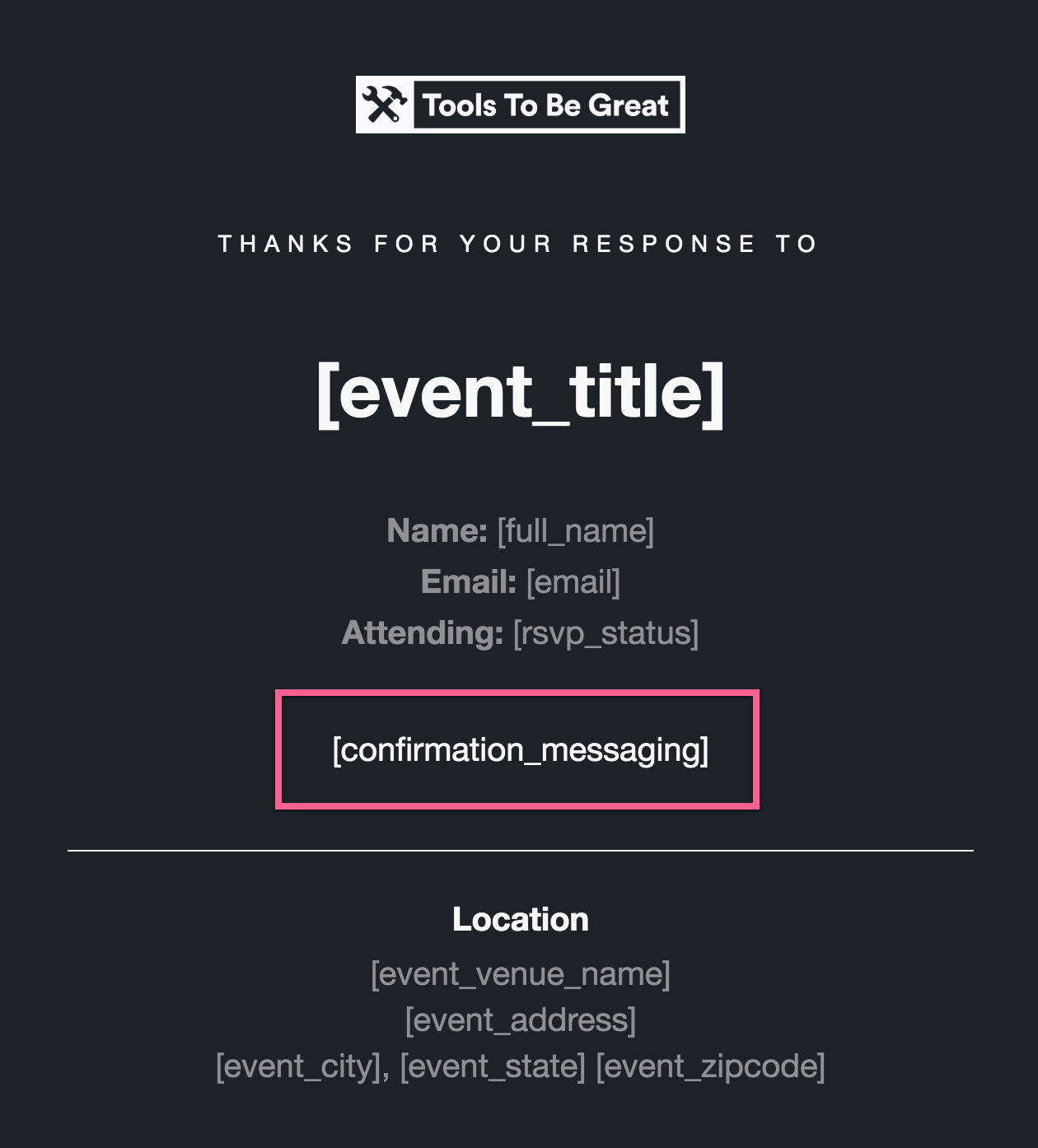 If you remove the dynamic tag from the body of your confirmation email and save a new template, you'll see this message: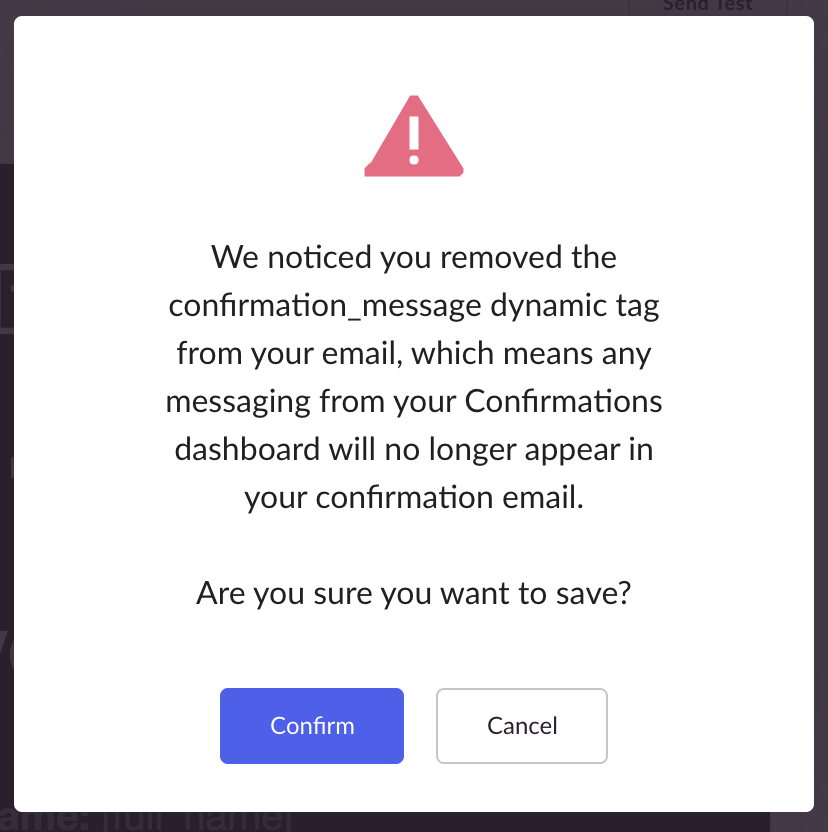 This is just a warning that if you do have text in the message field, it will not populate in the email. If you're not utilizing the message field, you can click Confirm and carry on!