The beauty of an RSVP form lives in its possibilities, which is exactly why we've provided event owners with the option of allowing guests to RSVP using LinkedIn. Use this feature to review work experience for networking events, connect post-event on LinkedIn, or just provide a smoother RSVP process for your guests.
On this page:
Enable RSVP with LinkedIn
Follow these simple steps to enable RSVP with Linked on your registration form:
Navigate to your Form Touchpoint.
Click Add Question.
Select the Social RSVP question.
Click Add to Form.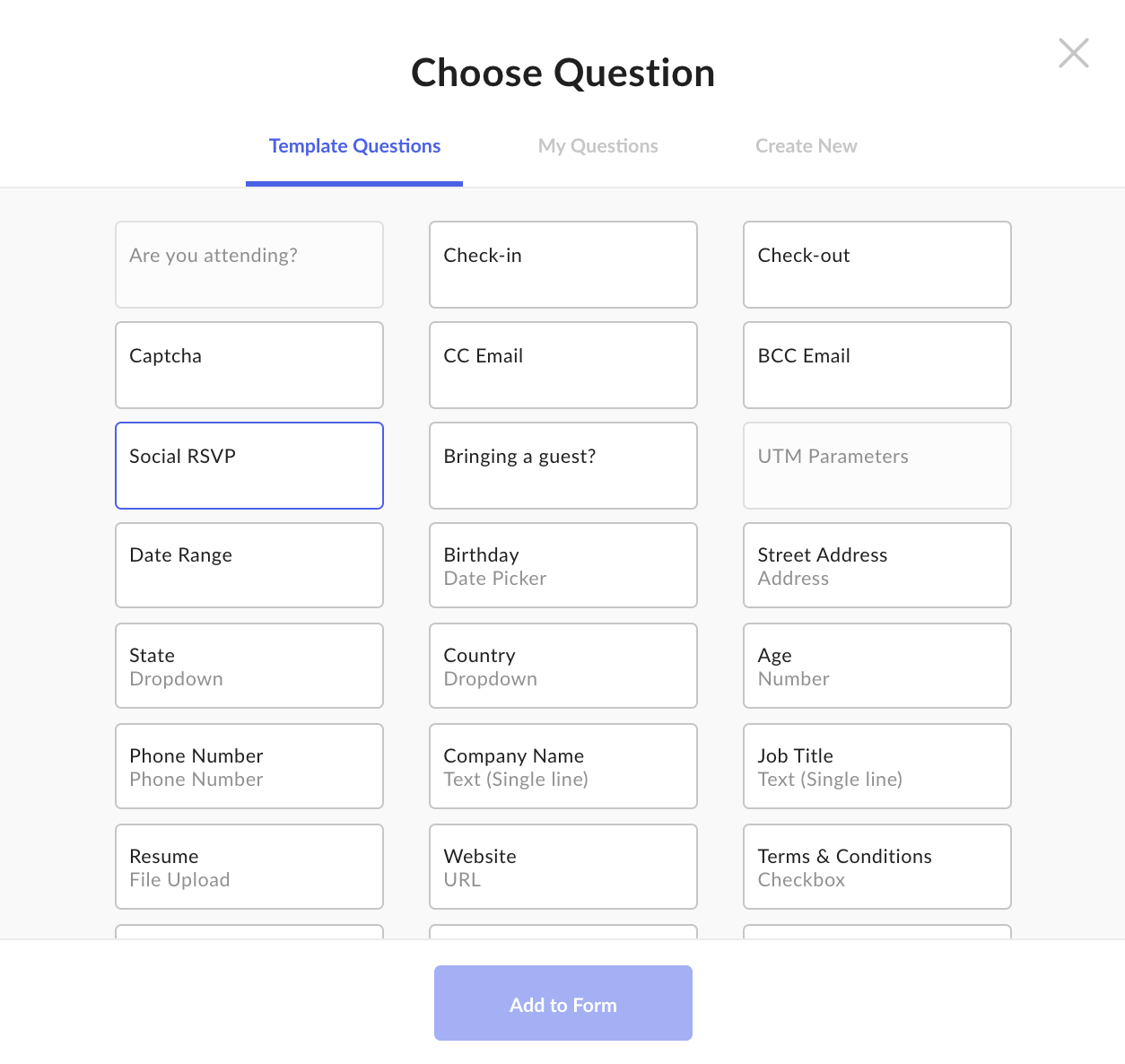 Map LinkedIn data to Splash
| | |
| --- | --- |
| | Warning: At this time, the mappable fields that appear in the Social RSVP question do not function. Our development team is working on removing these fields to prevent any confusion. |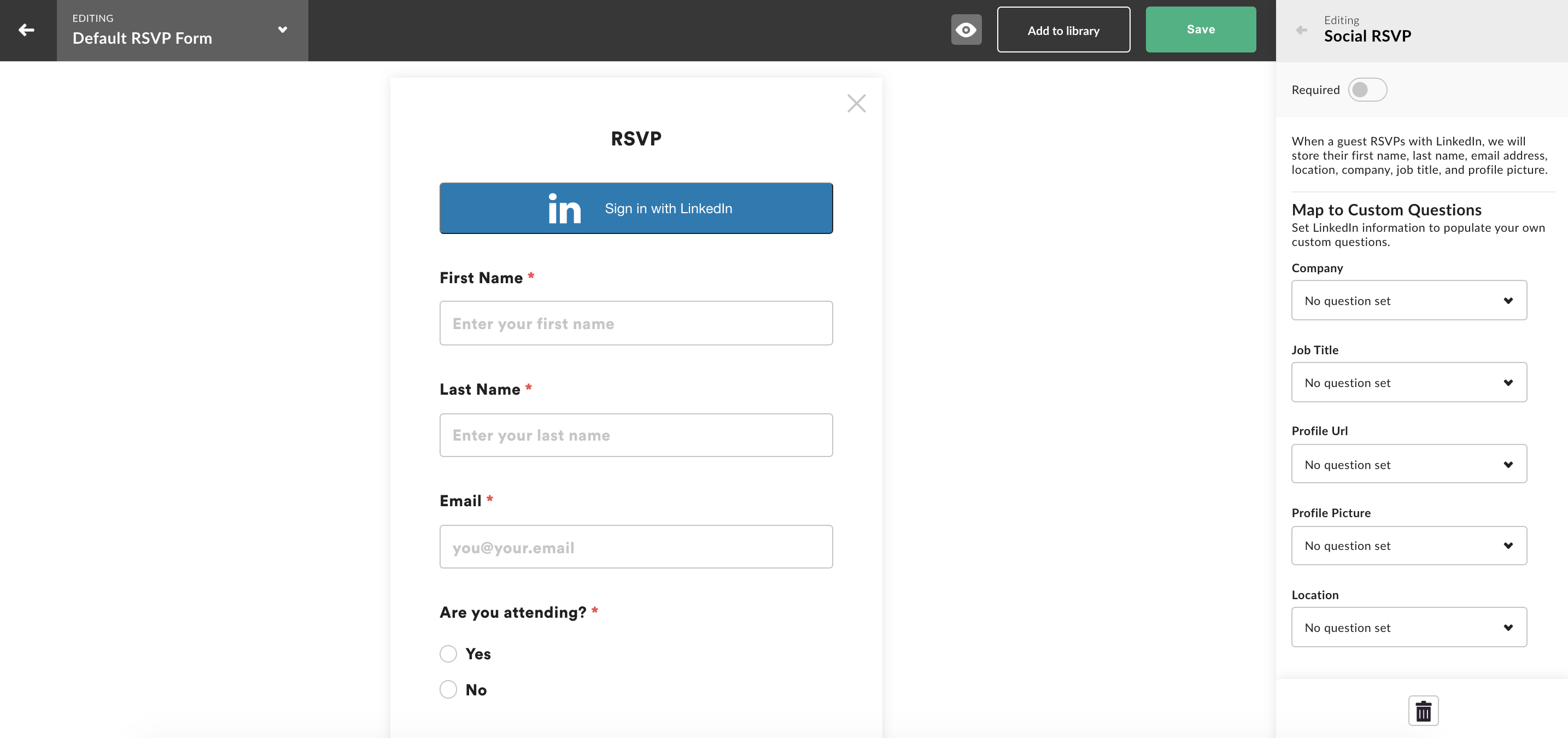 You can hide the LinkedIn specific columns that appear in your Guest List at any time using these steps:
From your Guest List, click Columns.
De-select any of the below LinkedIn columns.
Click Save.

Guest registration experience
Here's a look at a guest's experience registering for an event using LinkedIn:
Step 1

The guest will click the Sign in with LinkedIn button.
Step 2

The guest will be prompted to log in to LinkedIn.
Step 3

The guest will be asked to allow the event the permissions necessary to register.
Step 4

The guest's first name, last name, and email will populate in the form.