Adding an inline form to your event page
With Form Builder you can easily input your stylized RSVP form directly on your event page--it's as easy as adding any other element!

Simply:

1. Locate the block where the form should live
2. Press the Add Element button within the block
3. Click Elements within the pop-up modal
4. Select Forms v3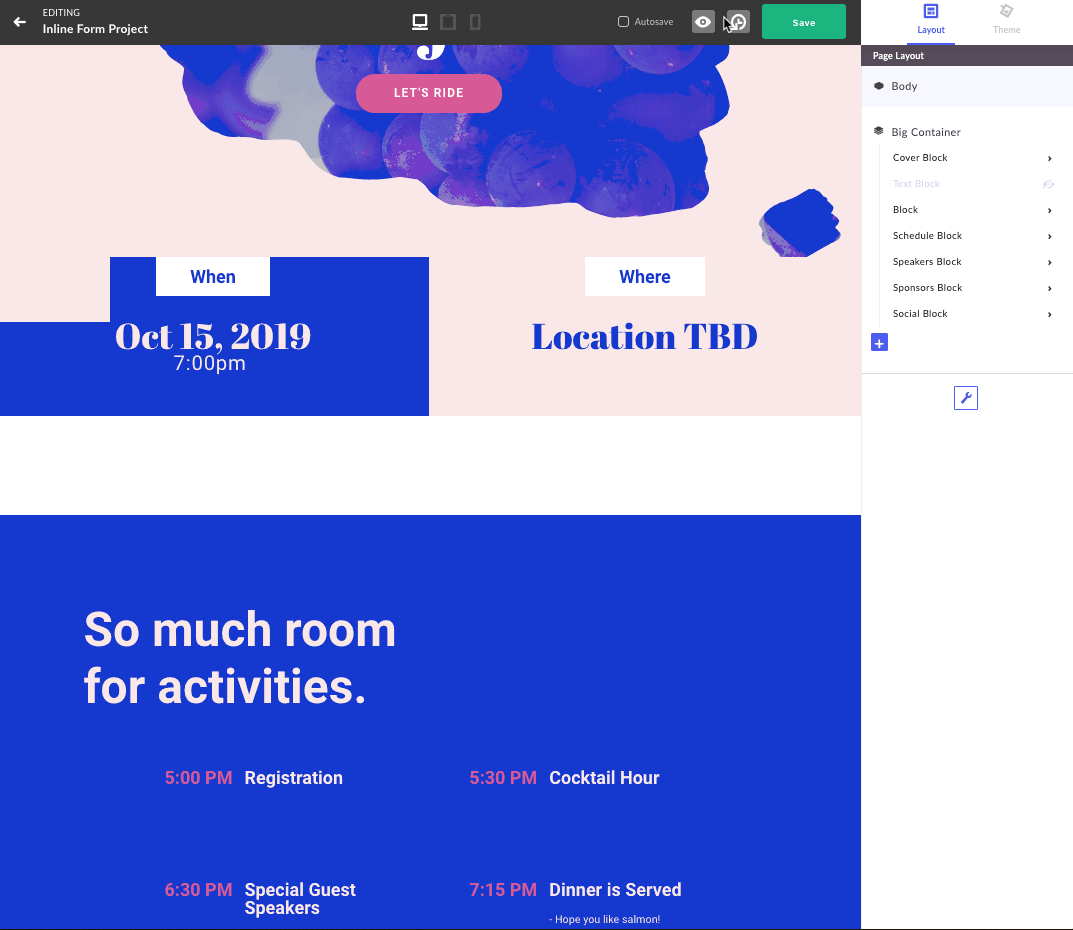 If needed, you can set up your page to only consist of the registration form, and include no other content. The most popular use case here? Survey pages, built to capture important attendee feedback post-event!

Remember: you can easily add flair to the form via the Style tab, next to where you've added the necessary questions. Here, you can edit the multiple different elements of your form, from font type to border color. The combinations are endless!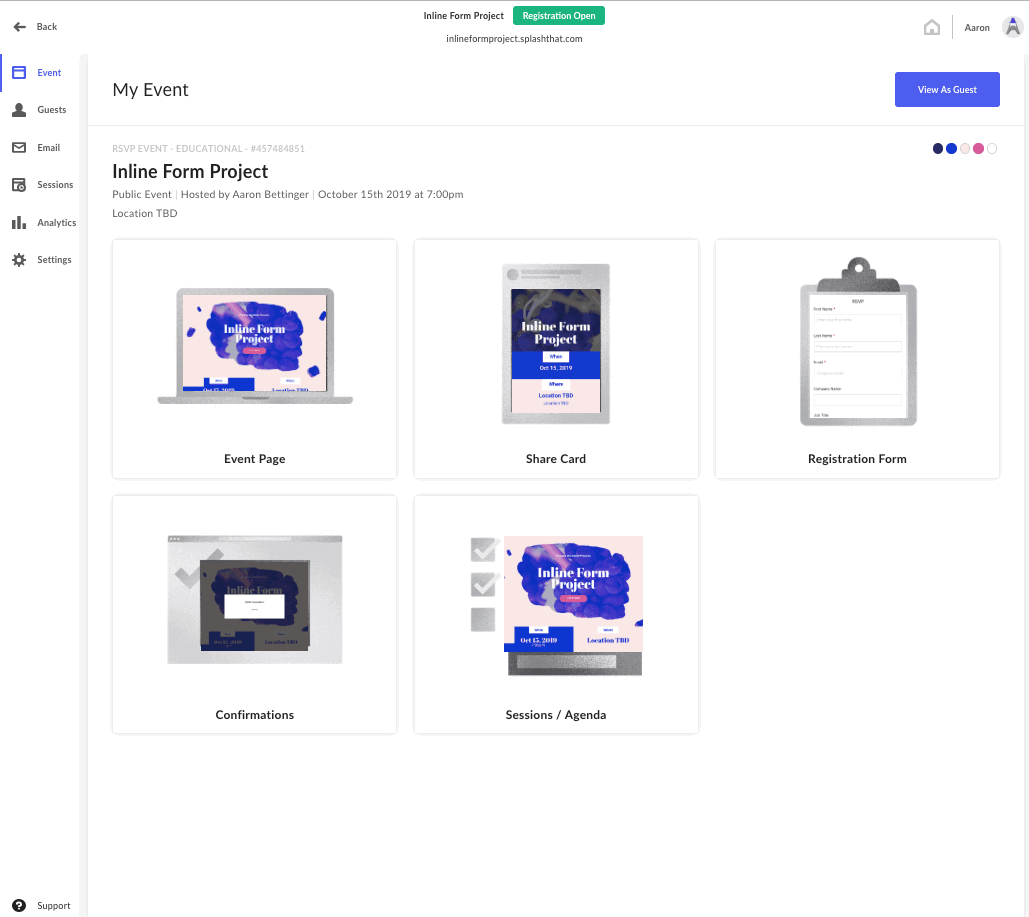 PRO TIP: Keep in mind, each page can only contain one form. This means that there should only be a single form element on the page, whether this is inline or a pop-up modal.