Help guide your guests through your event page using a navigation block or element. This article will walk you through how to implement and customize your navigation.
On this page:
Add a navigation
As a best practice, we recommend creating your page using a theme that has a pre-built navigation block. Our themes have been designed and tested by a team of experts to look superb across all devices.
If you're operating on a paid Splash plan with advanced design permissions you can also add a navigation element to your existing event page using our element adder.
Edit your navigation options
Hover over your navigation element on page to view a list of options.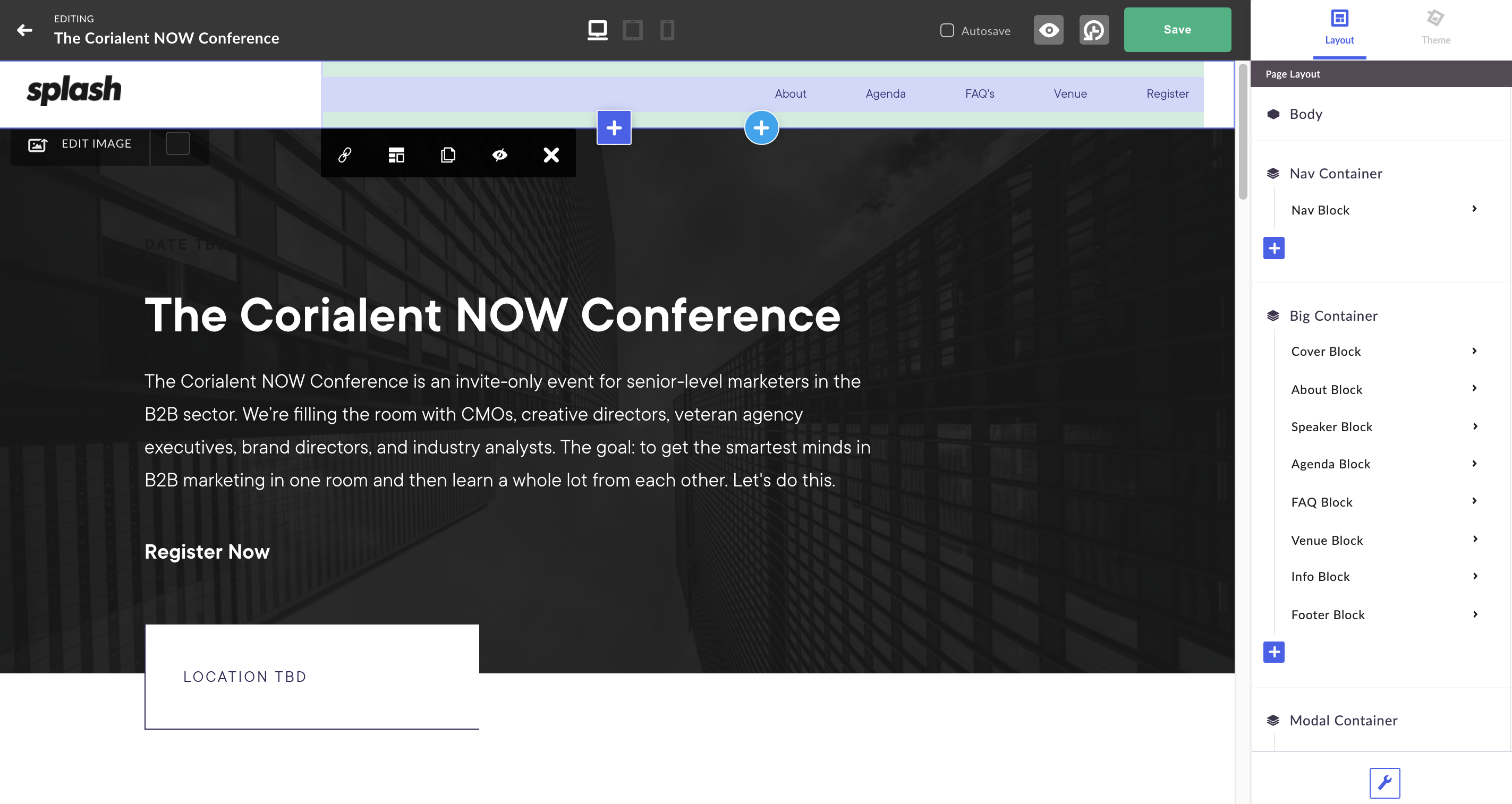 Click the link icon, listed first, to edit the list of navigation items.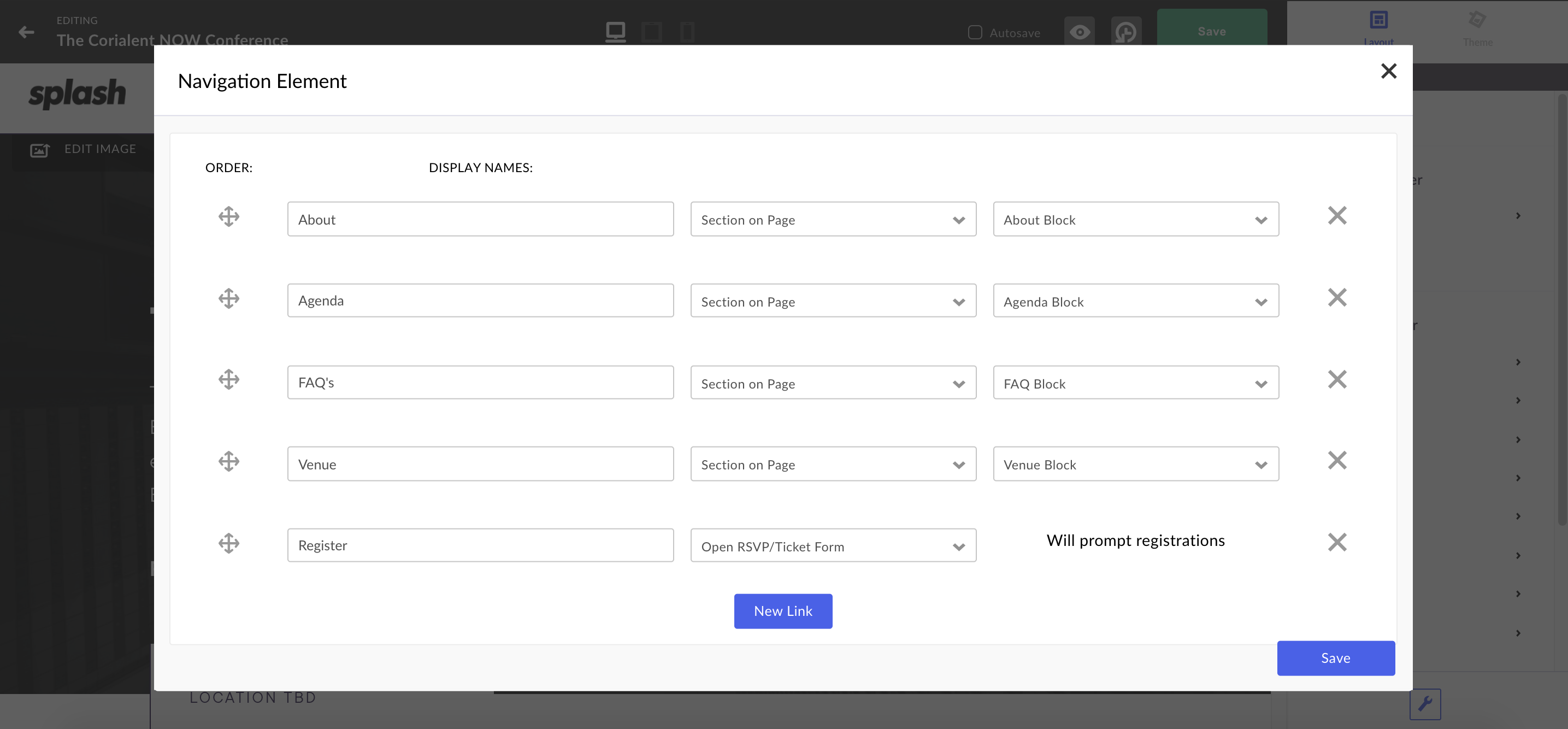 Customize the display names and choose from a list of CTAs (calls to action) including navigating to a section on the event page or opening an external link.
Click and drag on the cross icon under the order column on the left side to customize the order that the links appear on the dropdown menu.
Choose a navigation layout
1. Hover again over your navigation element on page.

2. Click Layout editor is the second option listed:

With each click of the Layout option, your navigation bar will alternate between the following three styles:
1. All options in a horizontal line:

2. A dropdown with your first option listed first:

When clicked, all navigation options open up:

3. All options in a vertical row: