Your event's calendar attachment is another touchpoint in your guest's event experience.
Once an email has been sent out with a calendar attachment, it cannot be updated. This means the date, time, additional description and all other details need to be set prior to sending out email communication with a calendar attachment.
If you want to personalize the calendar attachment, you can edit the description before sending out your emails. Check it out here - How do I edit my event's calendar attachment description?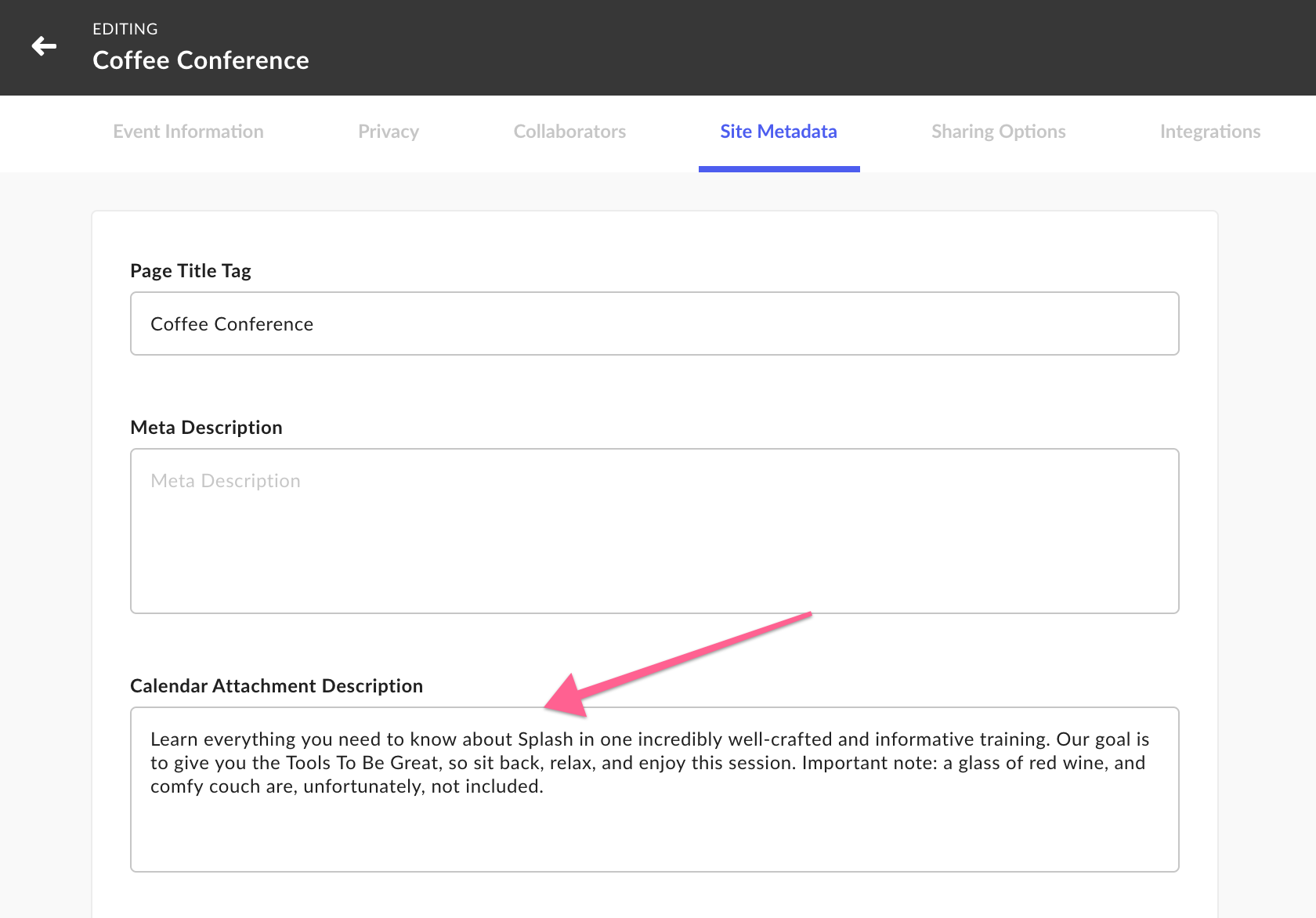 But why, you ask?
The calendar attachment is a file for your guests to download to their personal calendars. Due to email providers restrictions, Splash does not have access to those calendars to make any updates.