How do I set up UTM Parameters within the Form Builder? Follow
UTM Parameters are tags that can be added to your event's URL allowing you to track where visitors are coming from. This article walks through how to set up UTM parameters and measure how effective your marketing tactics are at incentivizing event registration.
How to Set Up UTM Parameters
1. First things first, you'll need to create your UTM parameters and add them to your event URL. Keep in mind this step happens outside of Splash.
If you're feeding your data into Google Analytics, we recommend taking advantage of their Campaign URL Builder which auto-generates a URL based on the five parameters you assign:
UTM Source: The site or "referrer."

UTM Medium: The kind of marketing promotion, like an email or banner.

UTM Campaign: The name of the campaign -- allowing you to stay organized.

UTM Term: Any paid keywords.

UTM Content: Used to differentiate similar content or links.
2. Now it's time to add the UTM Parameters to your event's form. From the Registration Form touchpoint, Click Add Question and select UTM Parameter. Make sure to keep each Source checked off.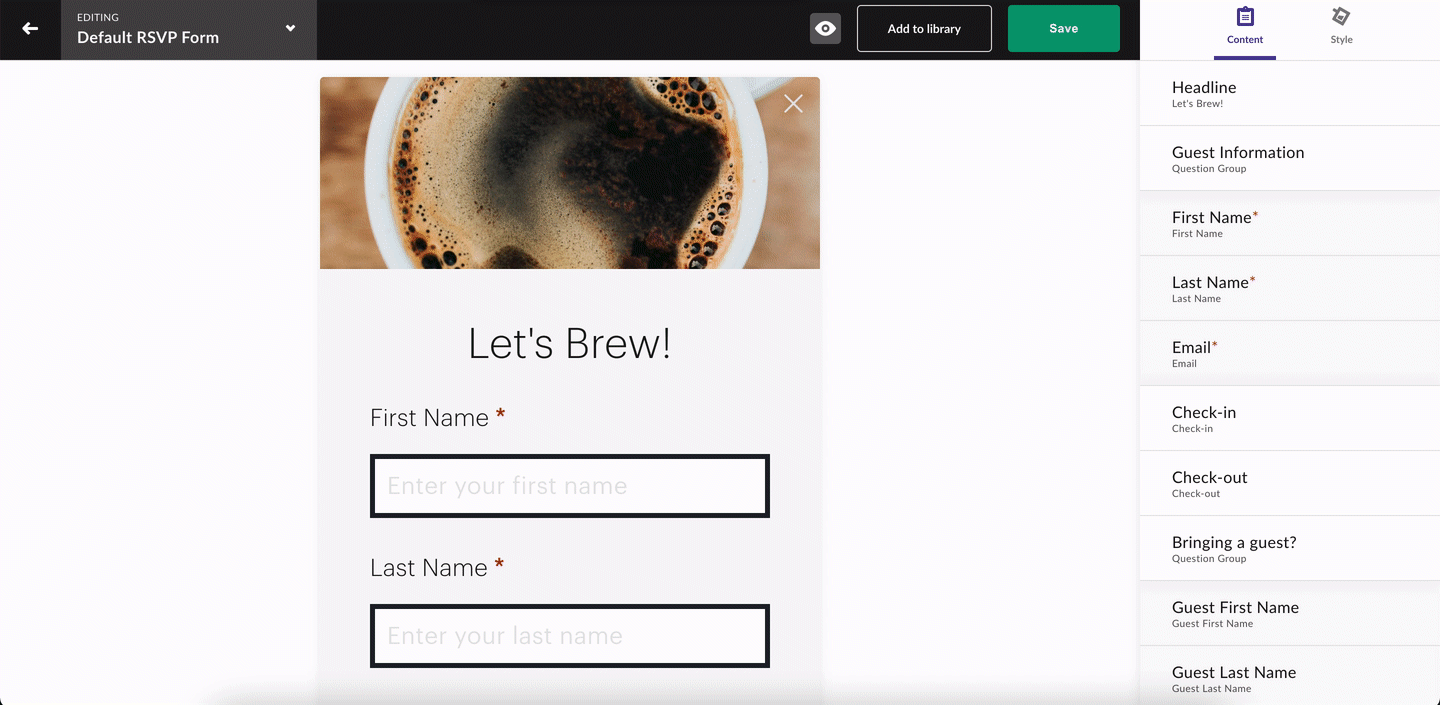 3. Now, go to the event page using the URL you generated in step #1
4. Register to the event as you would normally.
5. The last step is to head to your event's Guest List or RSVPs tab where you'll see the parameters from the URL in the corresponding UTM columns. It's a simple as that!

UTM Parameters on Hubs and Hub Events
If you're using a hub to make your events more discoverable, consider implementing UTM Parameters to track guests from the hub to the hub event they click on and RSVP to.
Follow the same steps outlined above to add the UTM Parameter question to the hub's form and to each hub event's form.
Apply any or all of the default UTM parameters to the hub's URL. Note that this solution only works with our default parameters: utm_source, utm_medium, utm_campaign, utm_term, utm_content. This solution does not support custom UTM parameters.
Check out how the parameters follow the guest from the hub to the hub event:
These parameters will now be available in the UTM columns of both the hub's subscriber list (if you have auto-subscribe turned on) and the hub event's guest list.
| | |
| --- | --- |
| | Note: The UTM parameters will only persist from the Hub to the event page if the entire card is set to link to the event. |