What does "invalid domain" mean? Follow
* Just like snowflakes, each domain is unique *
When you are creating a new Splash page, you also create your very own domain that guests will use to access the page. Without a valid domain, your guests will not be able to access your event page. The event domain is auto-generated by the name of your event, but is also customizable!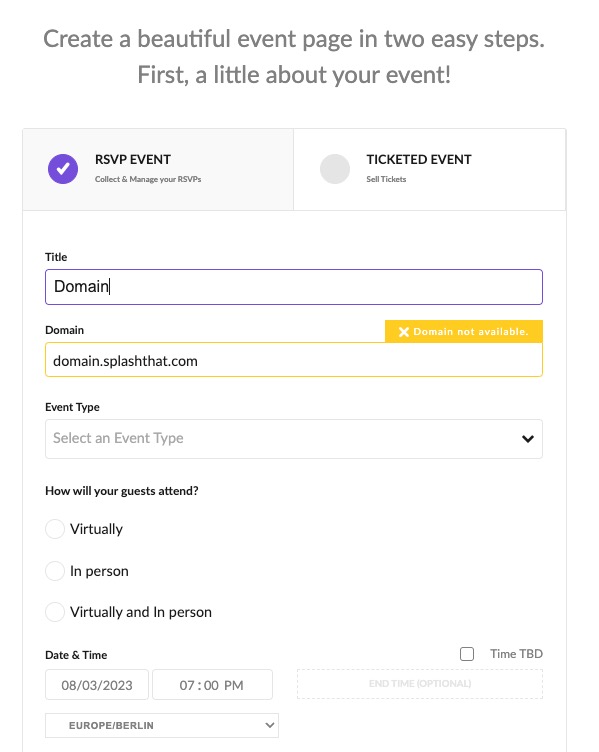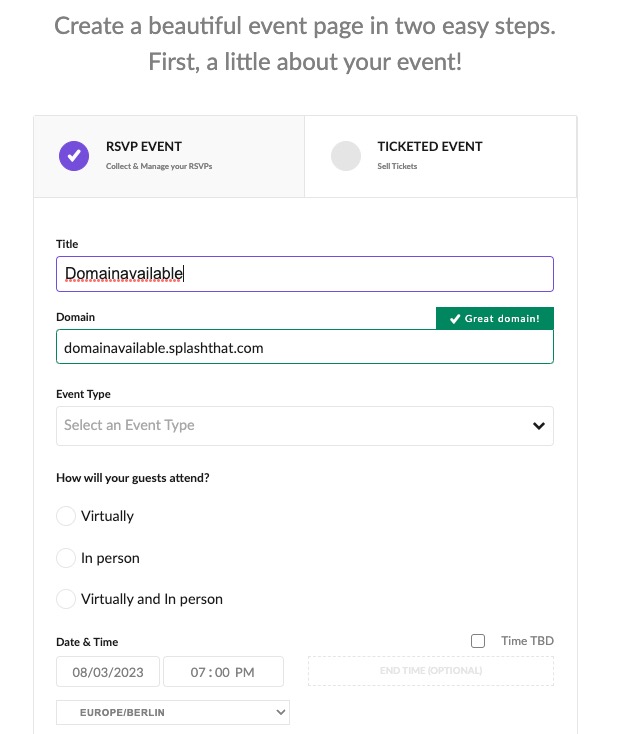 Looking to change your event domain after you've already created the event? Check out: How do I change my event domain after I've created the event?
Sometimes your URL has already been used on a previous event--this could be an event you are duplicating from, or an entirely different event. A domain can only be active on one Splash page at a time.
You will need to come up with a brand new, unique domain in order to create the event page. Or, you can change the event domain that already exists, freeing up the desired domain for your new event!
An invalid domain error can also occur due to special characters or punctation--if you are looking to have an event in Español, the domain would only show Espanol. For "Free Saturday? Join Us at the Baseball Game!" you would only see freesaturdayjoinusatthebaseballgame.splashthat.com.
Have a recurring event and interested in recycling your domain? Go green! Check out this help center article: Can I create a recurring event?
| | |
| --- | --- |
| | Note: We recommend that you use hyphens (-) instead of underscores (_) in your domain, for example mobile-conference.splashthat.com instead of mobile_conference.splashthat.com. This is a web best practice for URL structure that ensures all links on your page open correctly. |