How do I add a speaker pop-up to show more information? Follow
Looking to add a bio for your event's speakers but don't want to get too wordy on the page?
Let a speaker modal do the talking!
Splash allows you to easily add and design modals to include more information on your speakers as a multi-dimensional call to action. Be sure to add a Speaker block to your event page before getting started.
The below steps require access to Splash's advanced editing mode, Designer Pro, which is available with Splash for Business Enterprise licenses.
How to add a pop-up modal to your event page:
Ensure you have access to advanced design tools according to your role in Team Manager.

Open the Layout tab.

Click the purple square "+" button to add a new Block to the page.

Open the Building Blocks section.

Locate the Modal block and click

to add it to your page's design.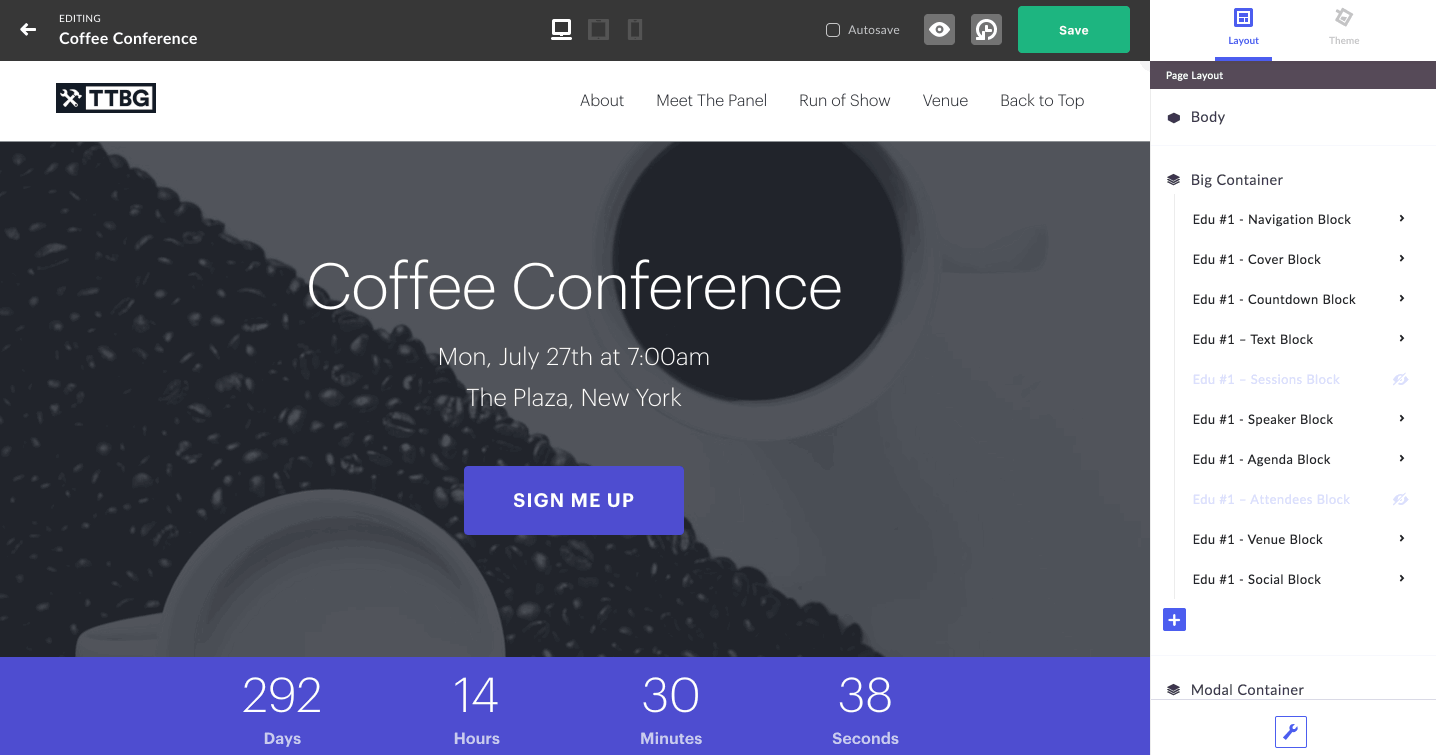 6. Continue to add square, text, and social links elements to showcase the speaker's headshot, bio, and social profiles.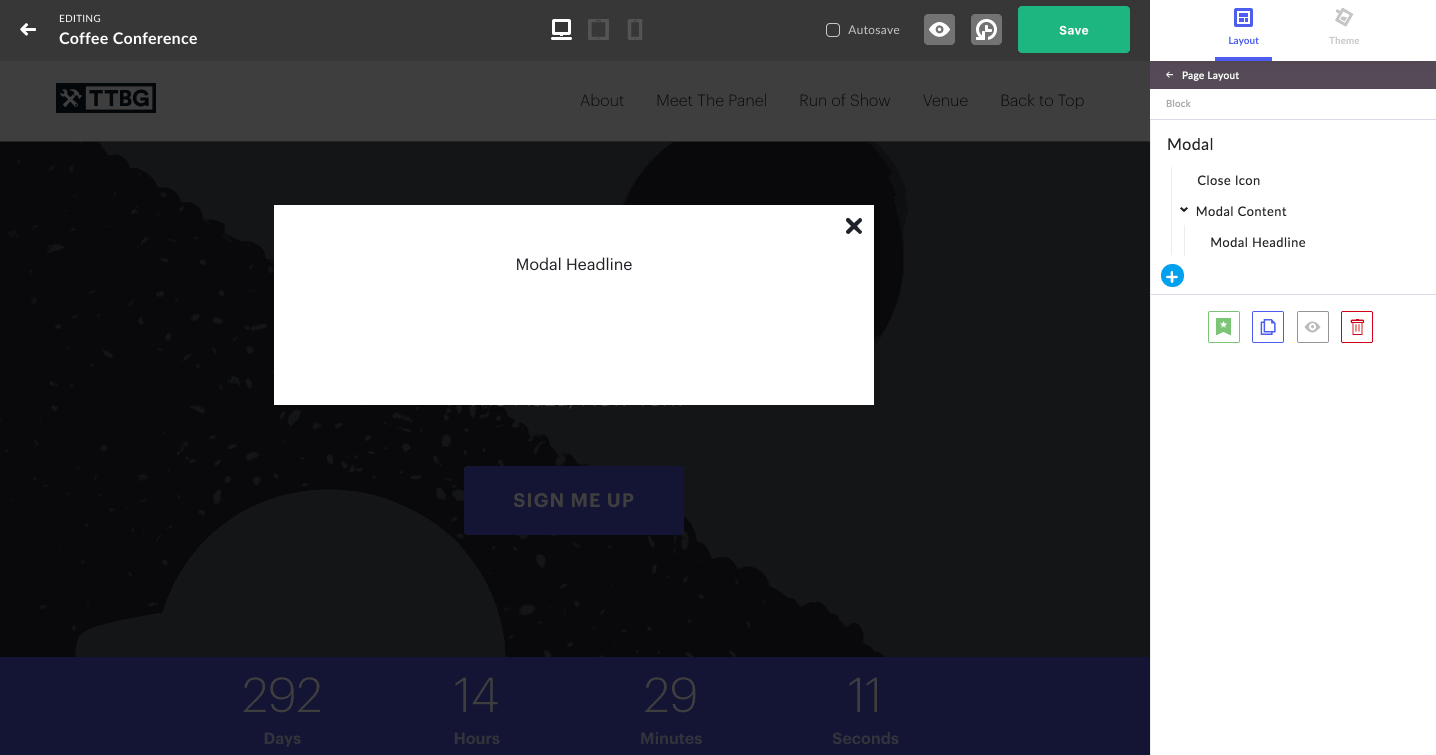 7. After your modal's design is complete, link the speaker's photo or a button on-page to open the modal from the Speaker Block.
a. Hover over the speaker image or button element and click the Edit chainlink option that appears.
b. A window appears to edit what action occurs when clicking on the image or button. In the Link To dropdown, select Open Modal (builder).
c. In the Select Modal dropdown, select the name of the speaker's corresponding modal element.
d. Save.
Most Speaker Blocks are designed ready to link out, but if you aren't seeing the same options reach out to our team and we'll advise how to get your block linking in no time.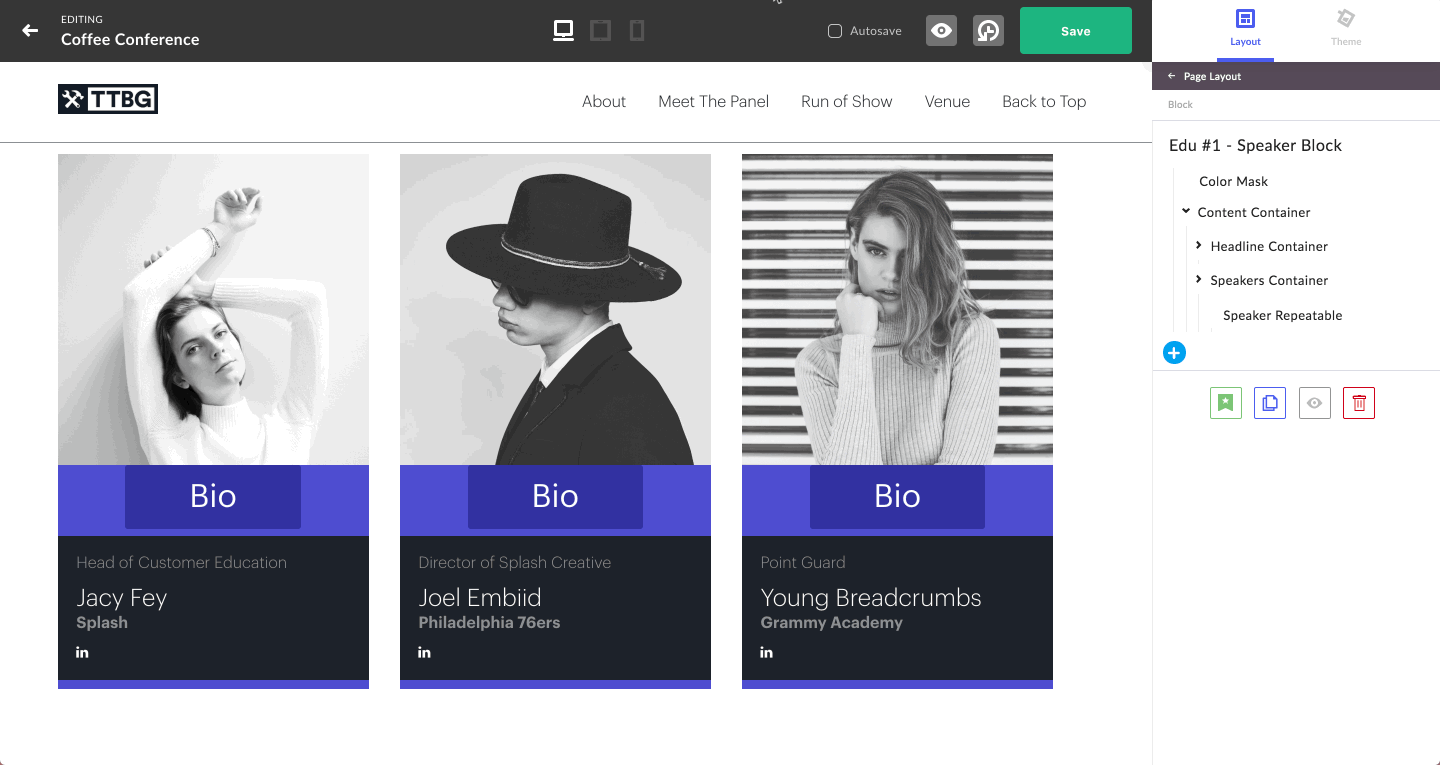 8. Clone away! Once you design one speaker modal, you can clone the design for each speaker on your page to keep the same look and feel. You can also save the speaker modal to your Block Library to use future events, again and again.
Heads up! We recommend limiting the number of modals on a single page to 10, as this can slow down page load and performance.
For more modal basics, check out: What is a modal?