When sharing your event on social media platforms, the Share Card image and description will appear. This is simply done by copying and pasting the link of your event into a sharing platform.
Important: If your event privacy settings are set to private, a share card and event description will not display when you share your event.
For example, when sharing your event within Slack, your Share Card and description will auto-populate within the message.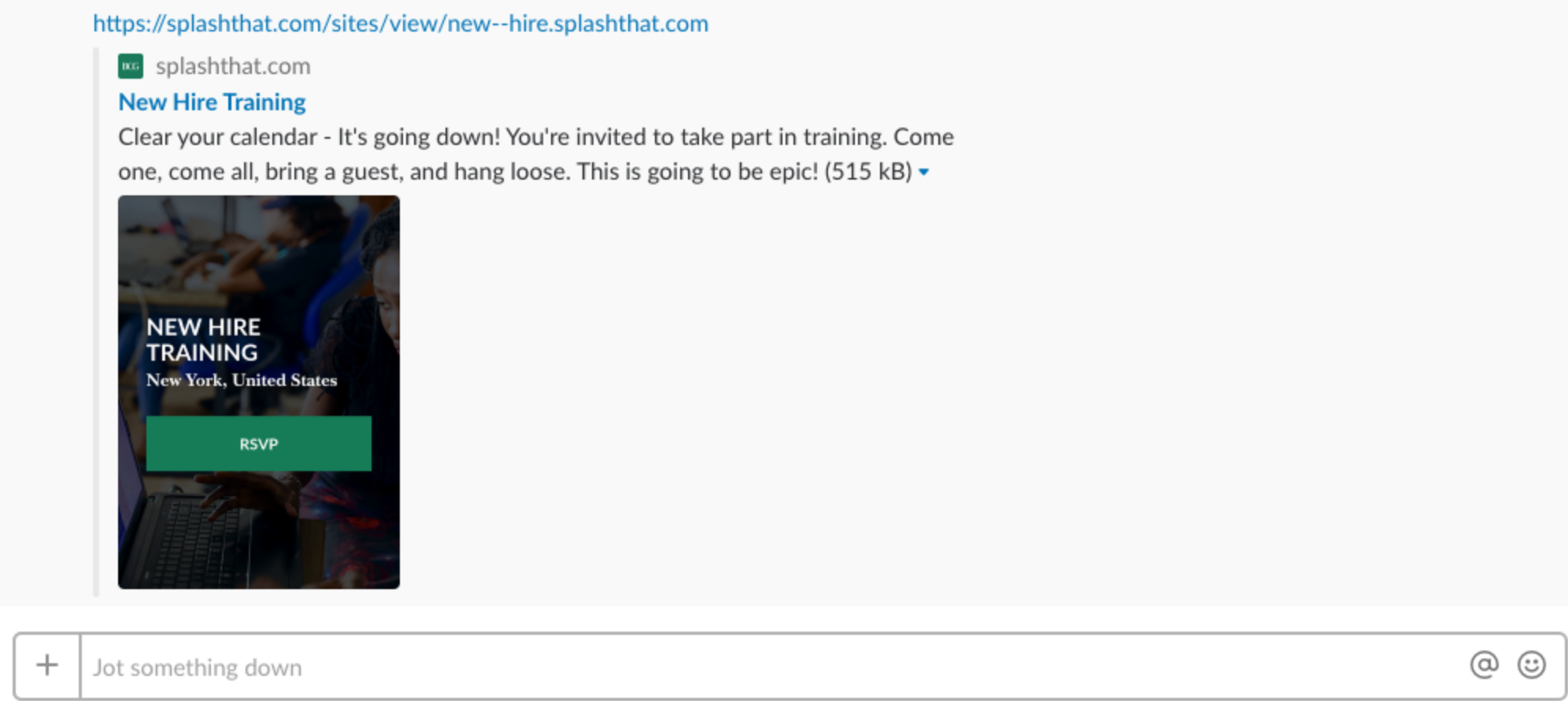 The Share Card and description will also appear on any of the following platforms when your event URL is shared:
Facebook
LinkedIn
Slack
SMS text messaging
iMessage
If your Share Card or description is appearing with the incorrect image or text it's most likely due to the corresponding platform still caching the old data. We have good news, though! Platforms like Facebook, Twitter, and LinkedIn all have cache-clearing tools that will allow your posts to update with the correct information. Check out our articles below on how to use these tools!