With Splash for Business, a host may allow a guest to update their RSVP answers.
To do so:
1. Head to your Event Settings tab and the Event Information section.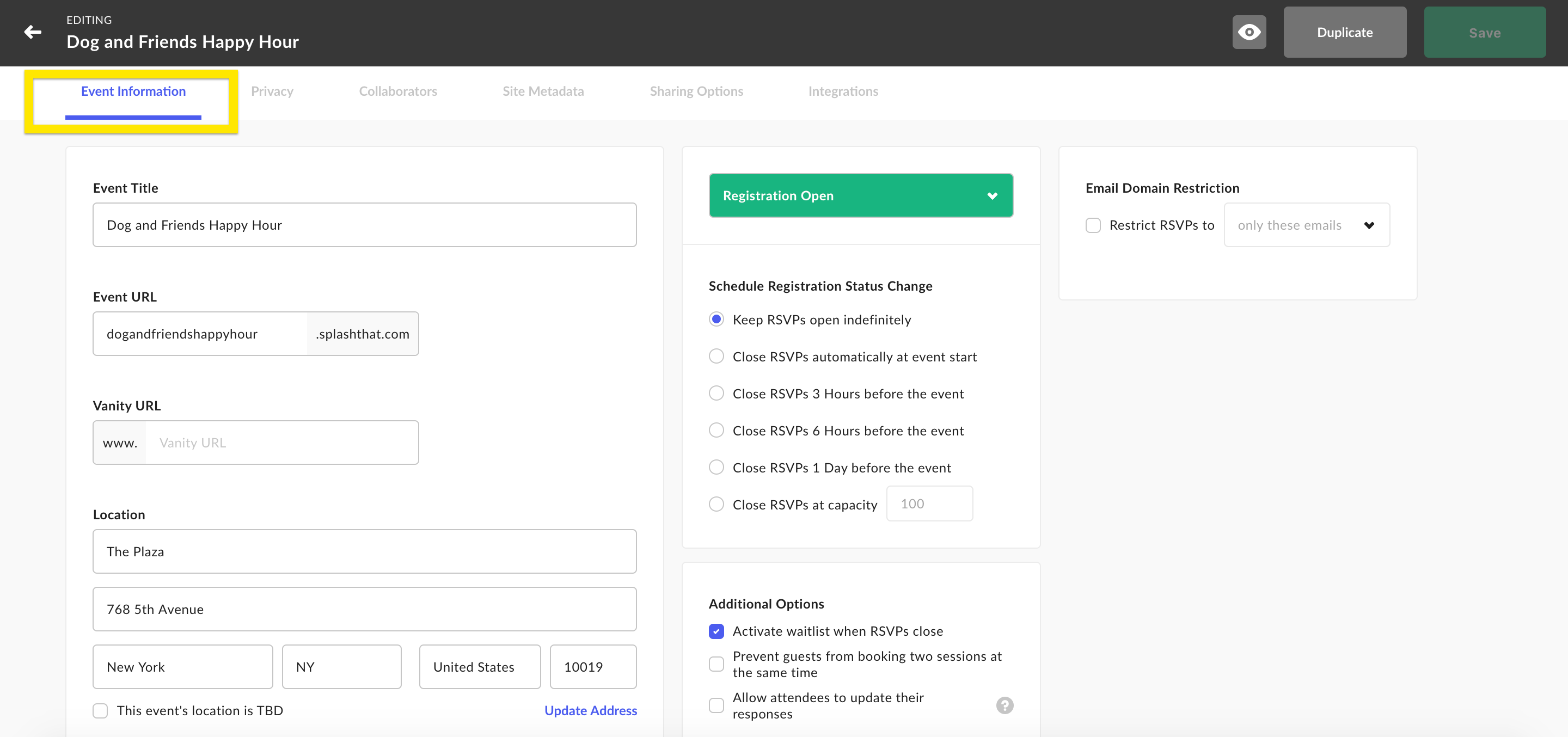 2. Check the "Allow attendees to update their responses" option.
3. You may choose to allow guests to update their responses the day of the event, three hours before the event, six hours before the event or one day before the event.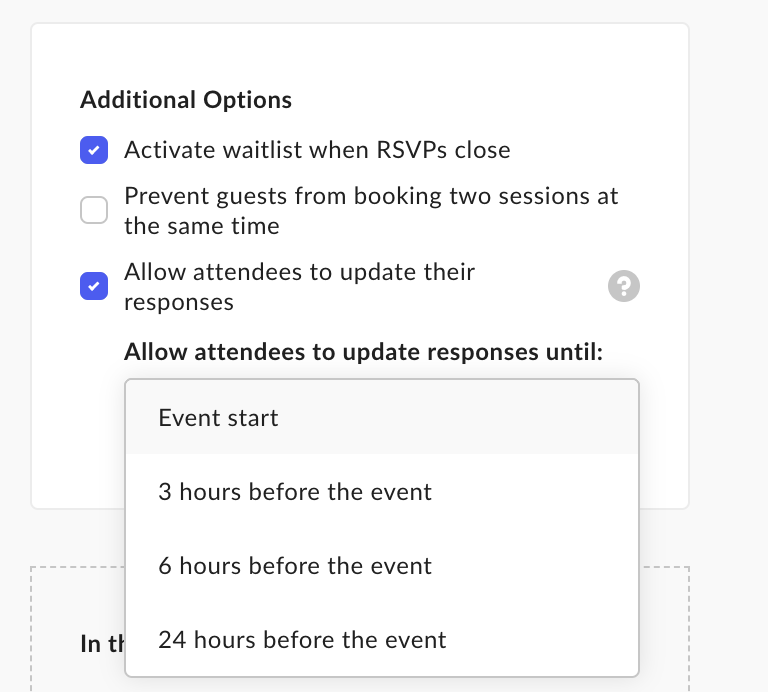 4. Be sure to hit Save in the upper right corner once you've set this!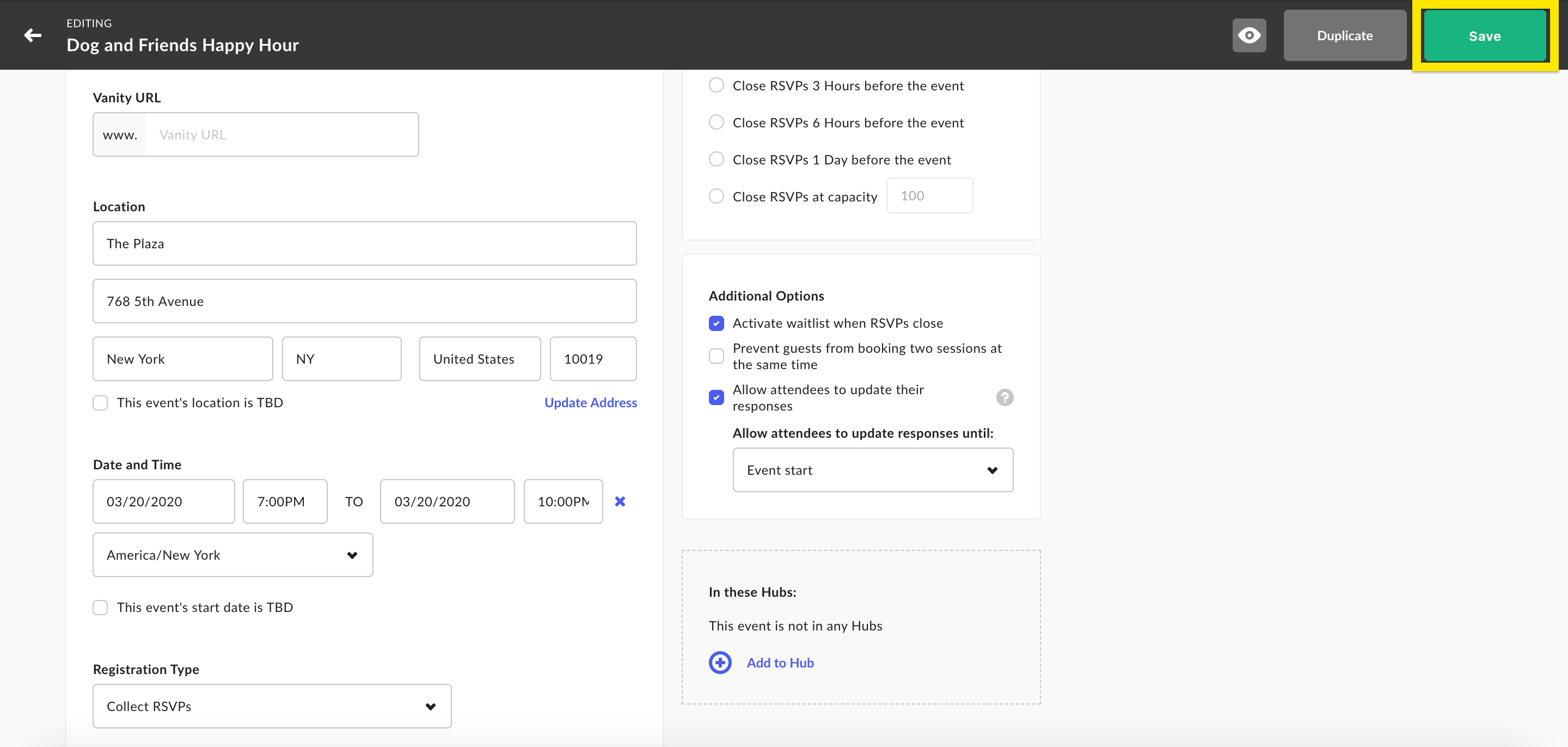 5. Next, you'll need to create a link for an attendee to update their response. You can make this link available in both the on-page and email confirmations.
Head to the Confirmations Editor!
RSVP Modification via the On-Page Confirmation
Want to give your guests the option to update their RSVP information right on the page, immediately after submitting it?
6. Click the Design option.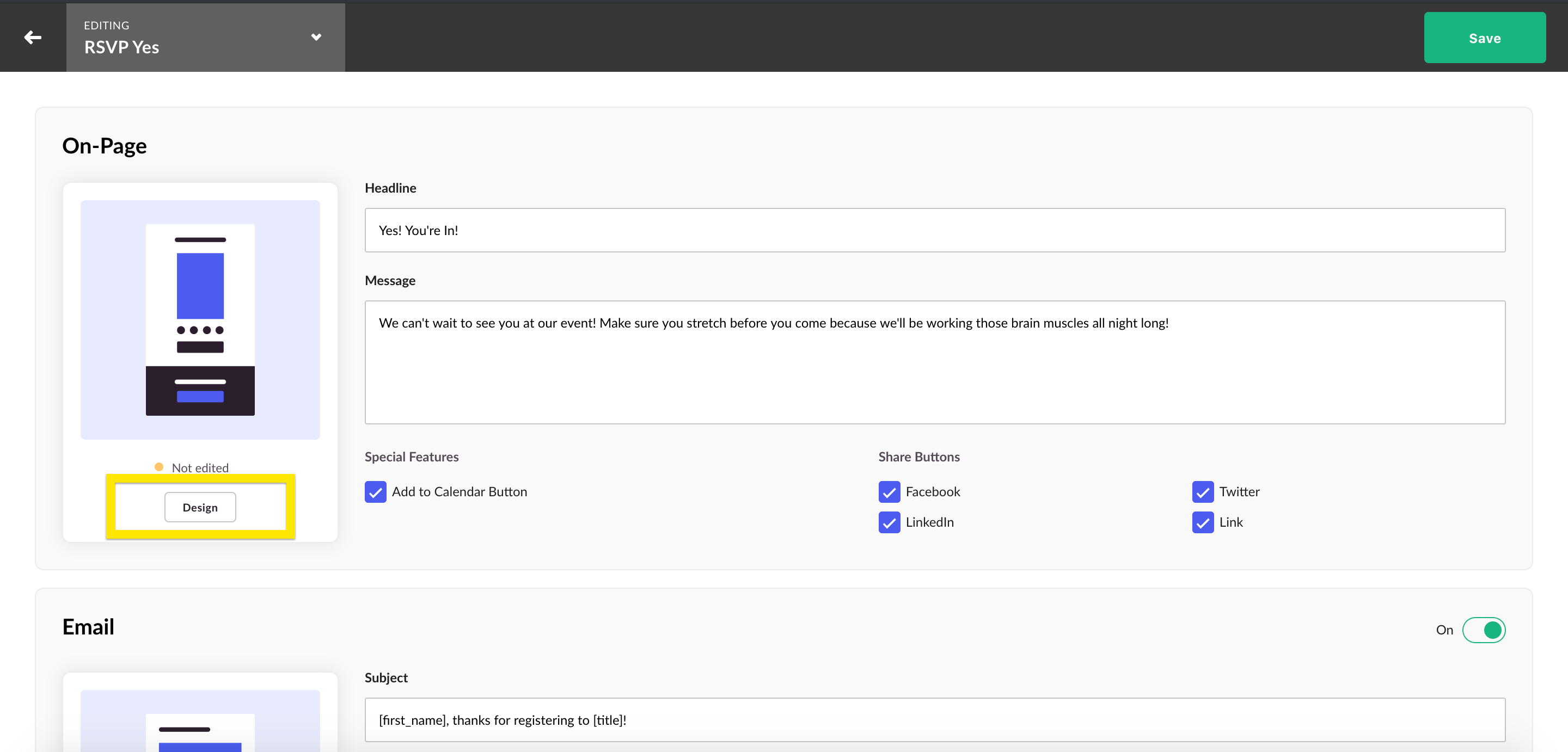 7. Click the blue (+) sign to add a button element.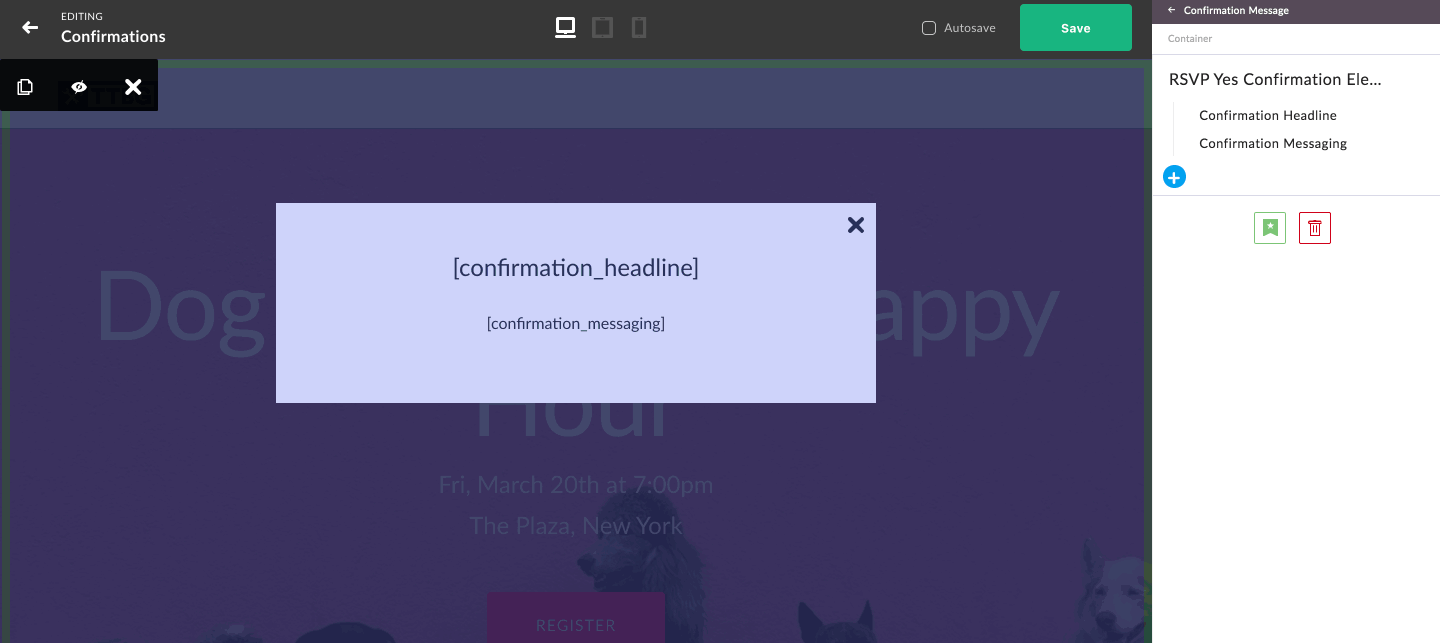 8. Change the "link to" for this button to "Modify RSVP" and edit the current display name to your liking.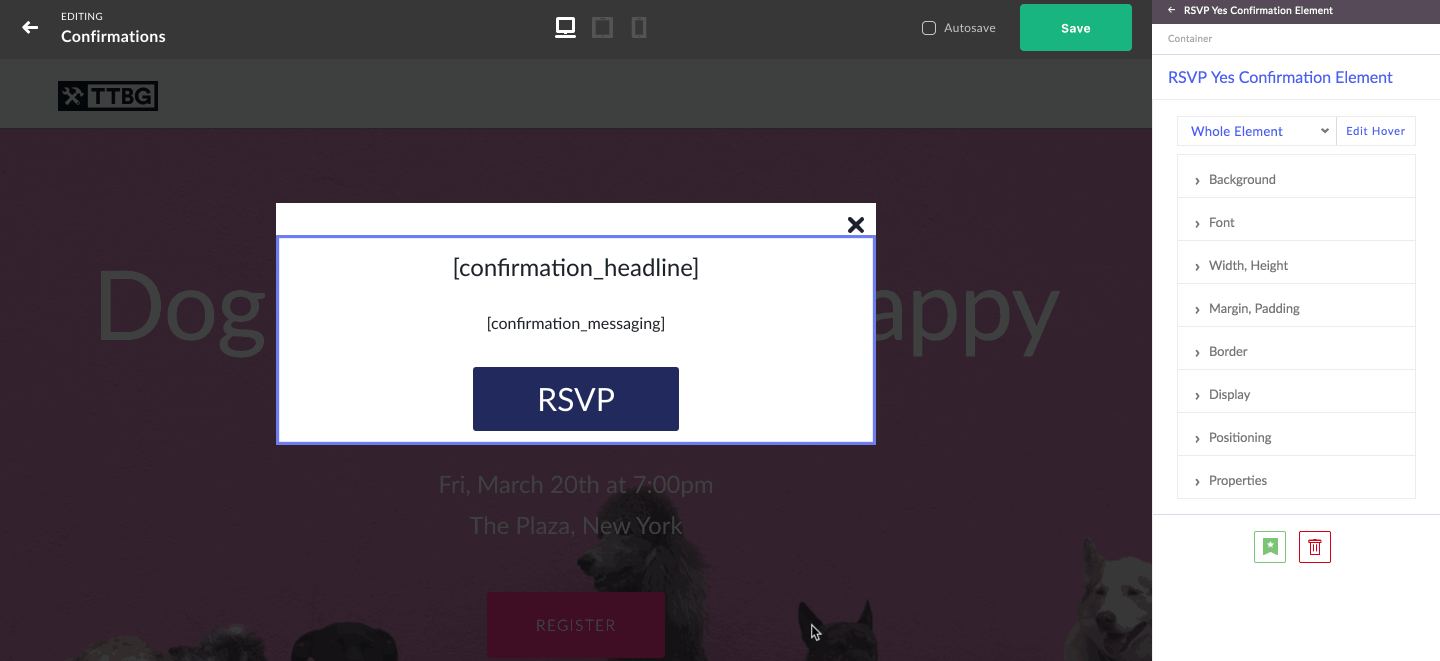 A guest will see this button after they submit their RSVP and may click it if they want to make a quick change to their original answers.
RSVP Modification via the Confirmation Email
To give guests the same option to update, but via their confirmation email:
9. Simply add a "Modify RSVP element" to your confirmation email.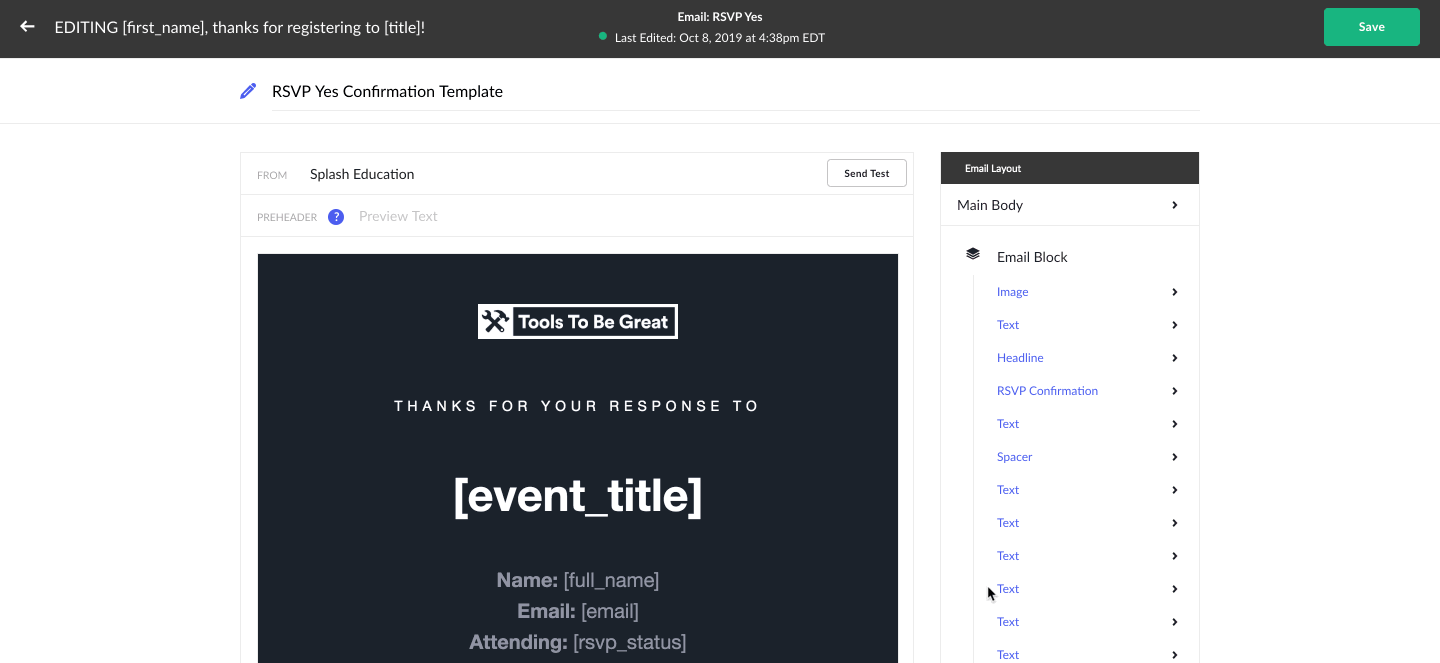 Don't forget to save within the Email Sender, whether you're working on a template or a single email.
Customizing Confirmations for Updated RSVPs
If you head back to your Confirmations tab, you'll see the "RSVP Update" section, allowing you to customize the confirmation that appears after a guest updates their original RSVP.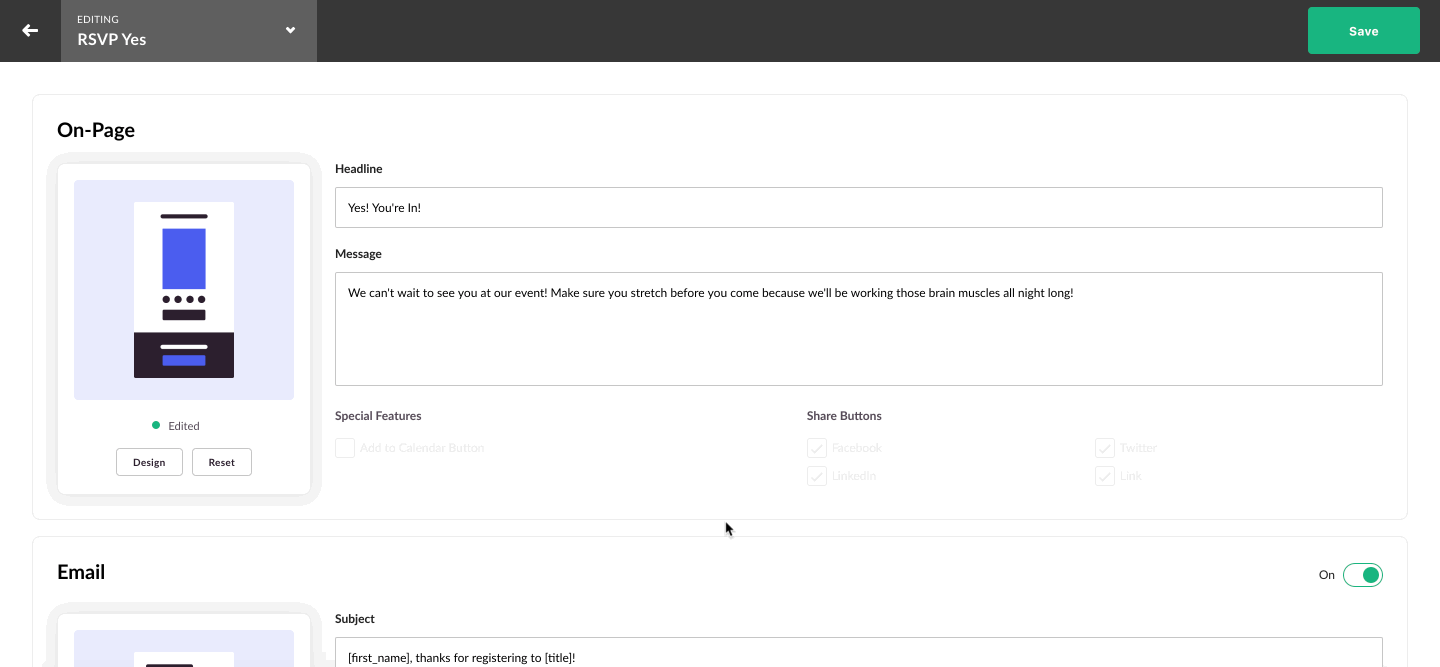 Note: Modifying an RSVP is only possible after an RSVP has been successfully completed. (i.e. sending yourself a "test' email would not activate this feature unless you originally submitted an RSVP.)
What info cannot be modified by the attendee?

The following information cannot be modified after the original RSVP submission. Don't worry--an Event Organizer can still edit this info manually via the Guest List if needed!
Email address of the original guest
+1 email address and info