How do my guests view and edit their Sessions? Follow
Now that your sessions are in place, it's important to review the preconfigured email templates that are included in your Sessions theme.
To view these templates, head to the Email Sender: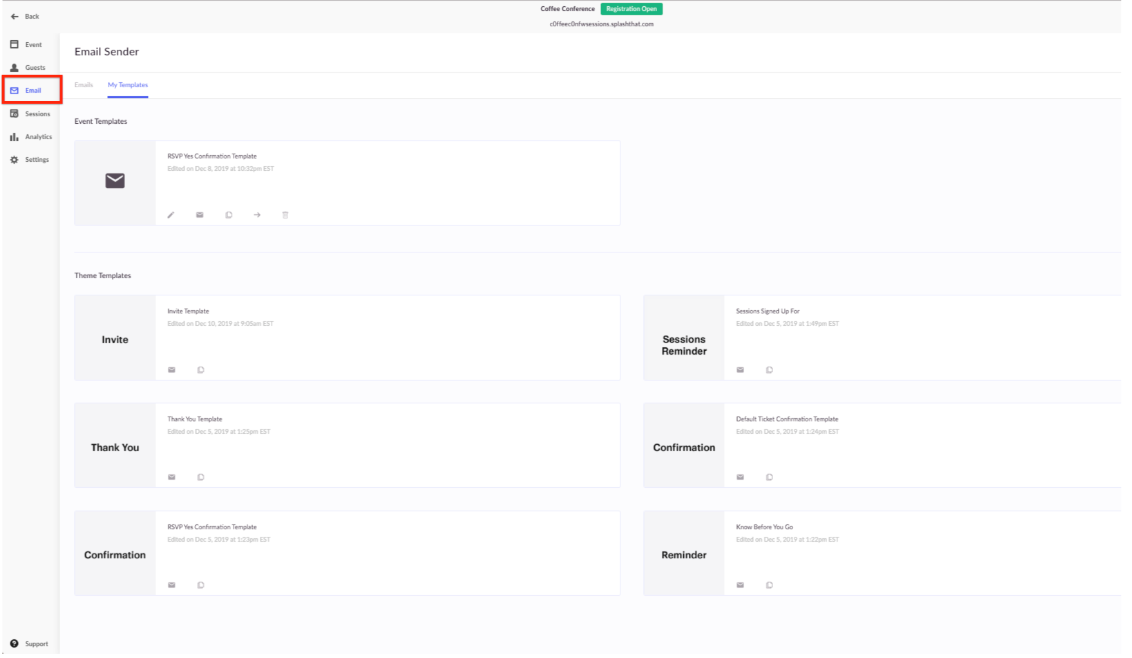 The two email templates you'll specifically want to review are the confirmation email (dependent on if your event is RSVP or ticketed) and the Sessions Reminder email.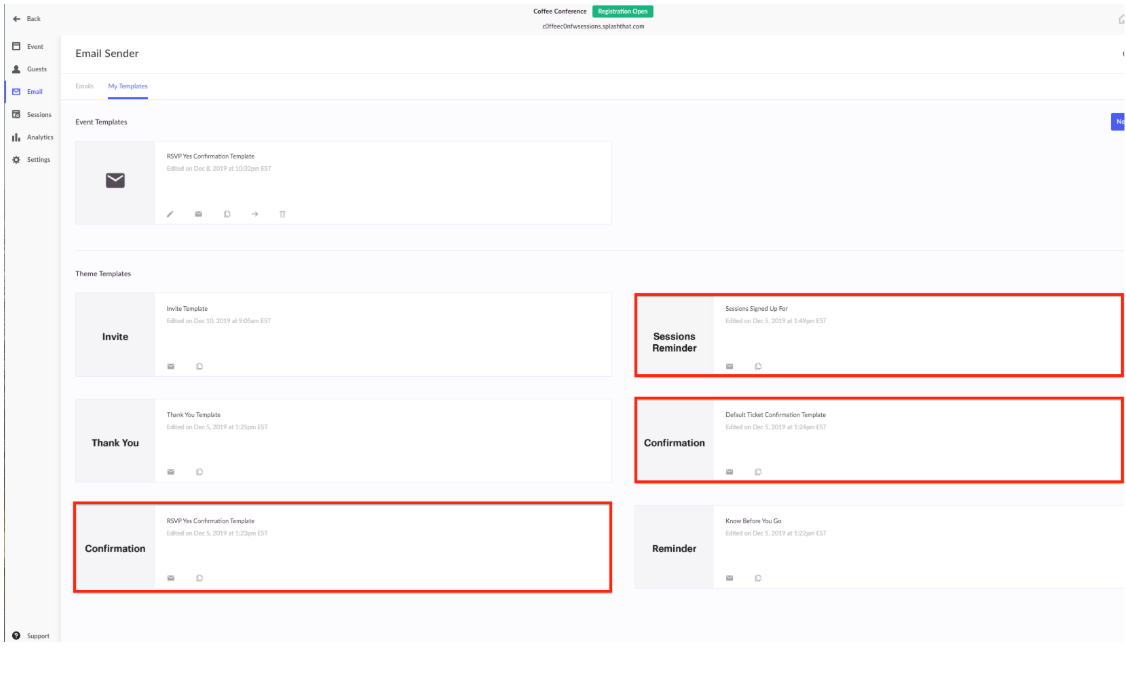 These email templates include need-to-know information for your guests like how to add or remove sessions.
The Reminder and Confirmation emails will contain a specific Modify Sessions button that guests will need to click on in order to access the unique link housing their sessions information.
Confirmation Email: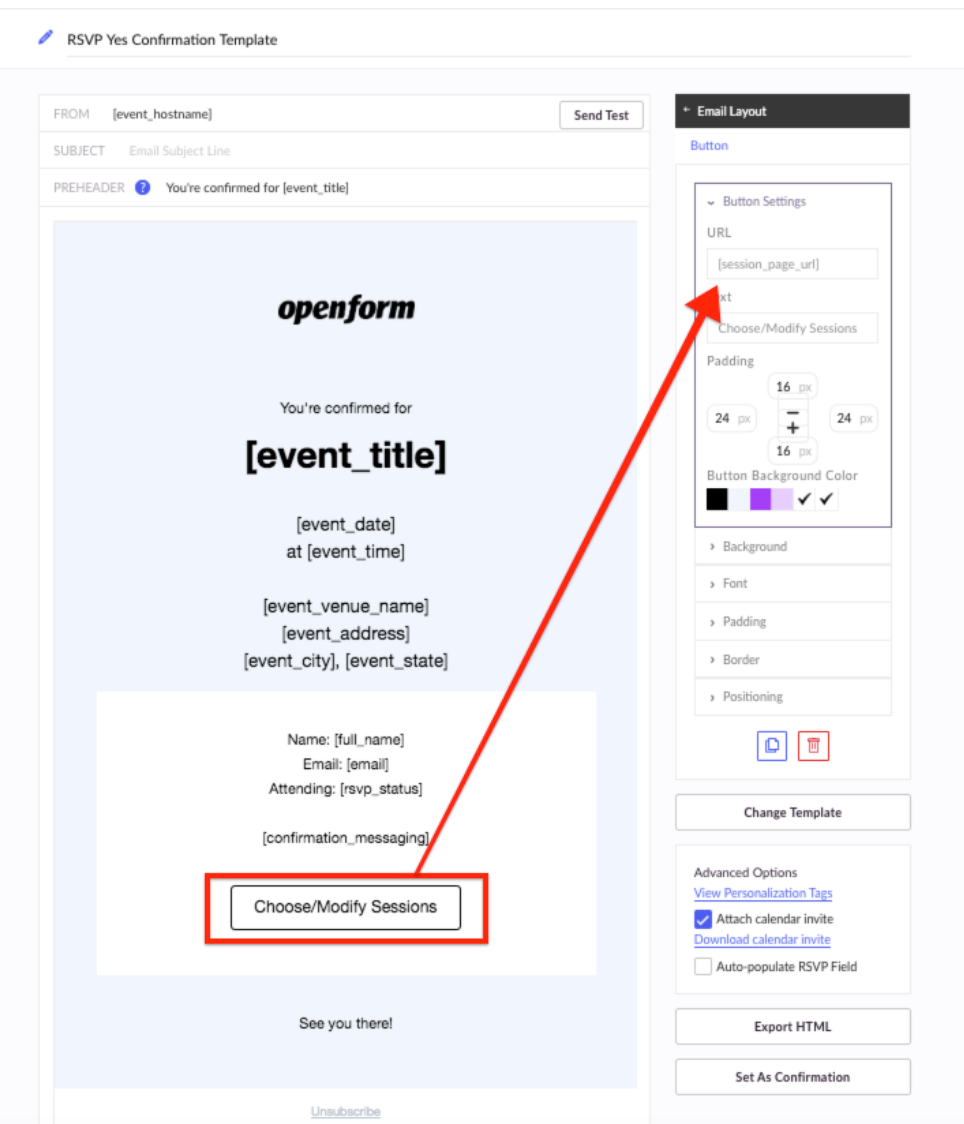 We strongly recommend keeping this button in both the confirmation email and the reminder email so that guests consistently receive communication that directs them back to the Sessions page for any modifications that need to be made.
Pro Tip:

If you struggle with email deliverability (and let's face it - we all do!), then we recommend having guests bookmark their unique Sessions link in their browser after RSVPing. This allows them to quickly revisit their Sessions link to make any adjustments to their schedule without having to rely on their inbox.
In addition to the Modify Sessions button, the Sessions Reminder email will include a waitlisted and confirmed sessions dynamic tag.
Reminder Email: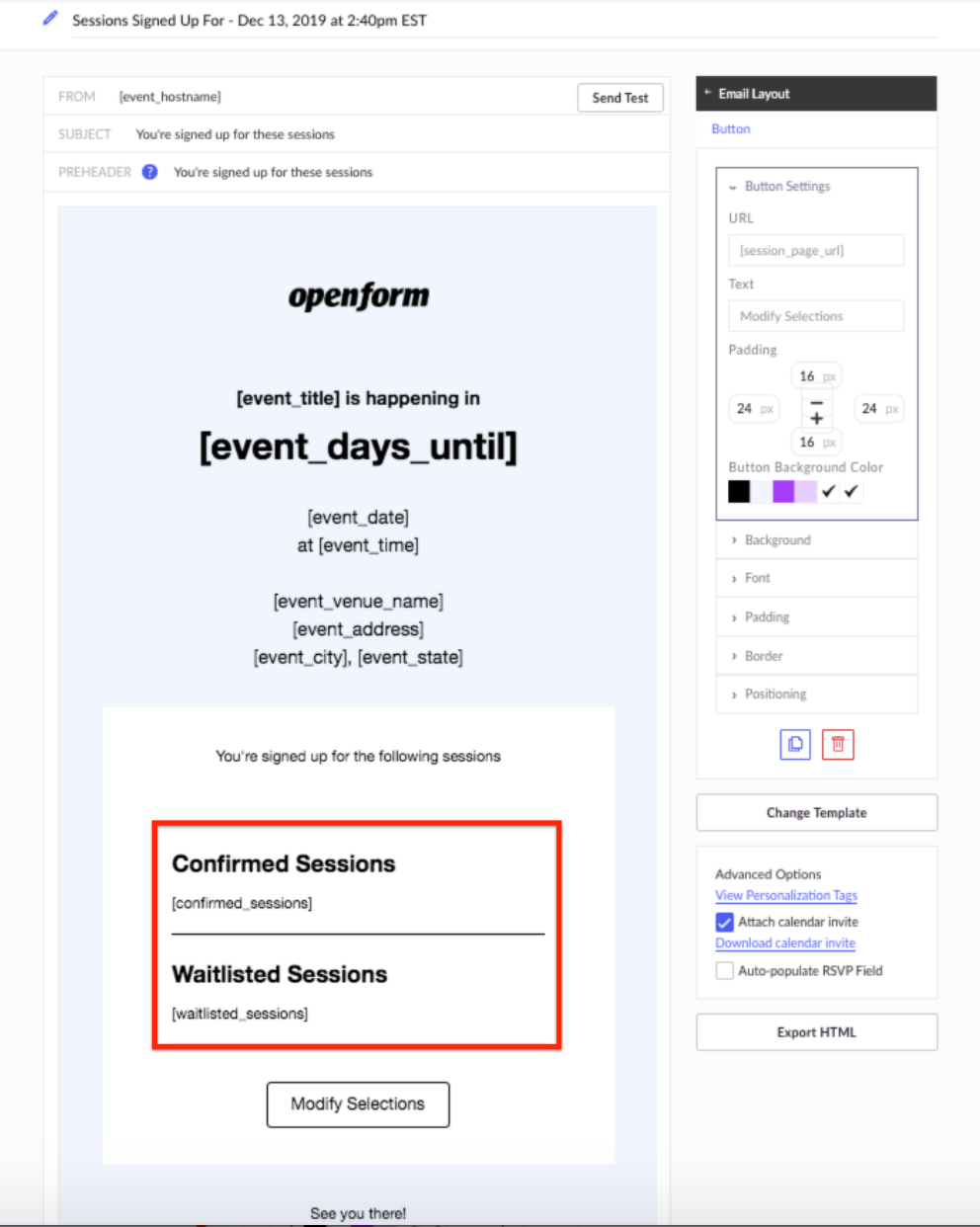 These tags will display with the corresponding sessions a guest is registered for: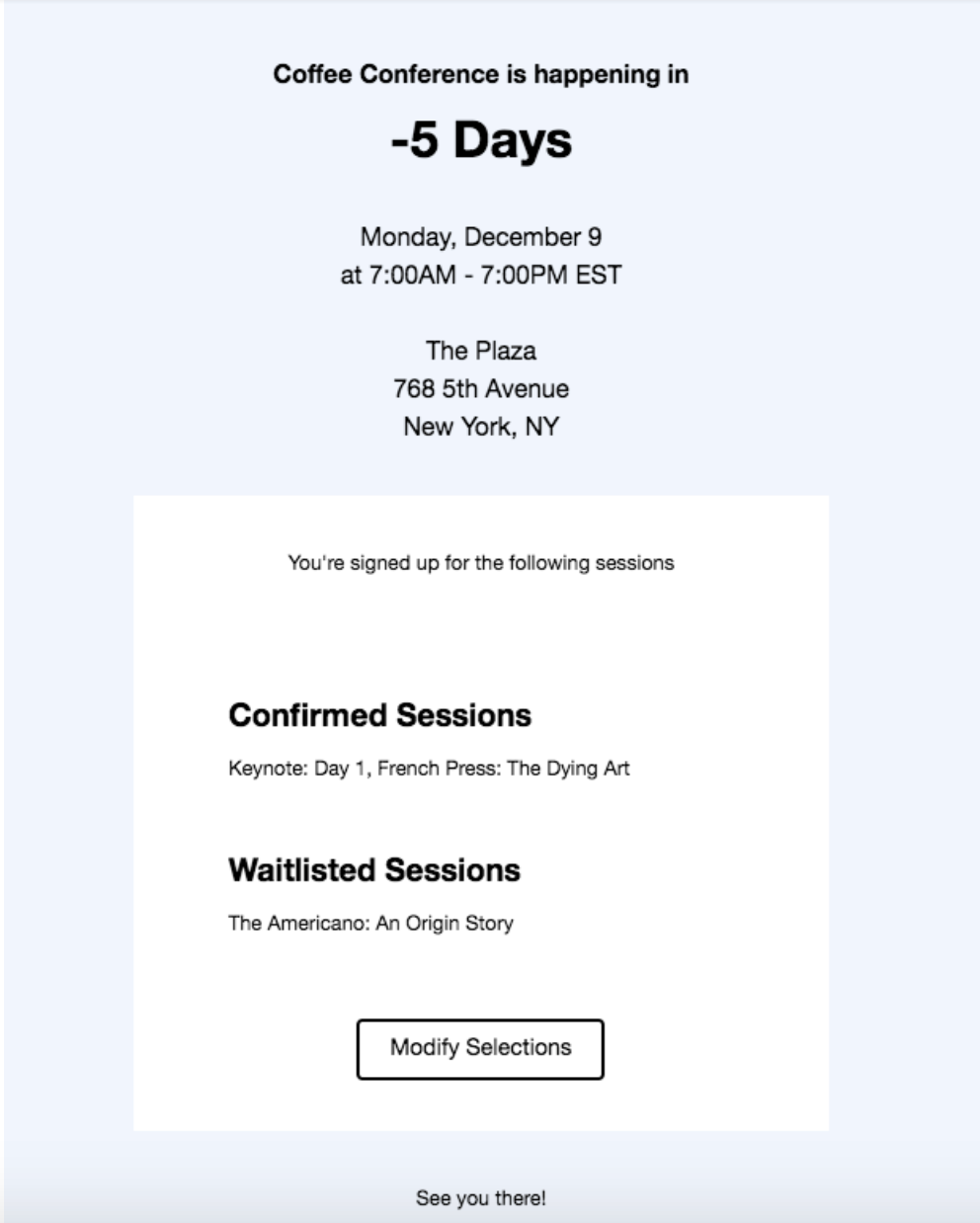 Now that you've confirmed your emails are in order, it's time to start letting the RSVPs roll in. Our next article will show you how to manage your guest list with Sessions!