As with all events, guests can be added to an event using Sessions via the event owner/collaborators or the guest can RSVP directly to the page.
In order to add a guest to a Session as an event owner/collaborator, the guest will first need to be added with an Attending or Checked In status in the Guests/RSVPs tab.
Once the guest is on the guest list, open the Sessions Manager and click the Add Guest button under the Guest List tab. There will be two options to add guests from the Sessions Manager.
1. From This Event
This adds guests directly from the Guests/RSVPs tab. This will open the main guest list of attending or checked in guests. Check off any guests that need to be added to the Session here.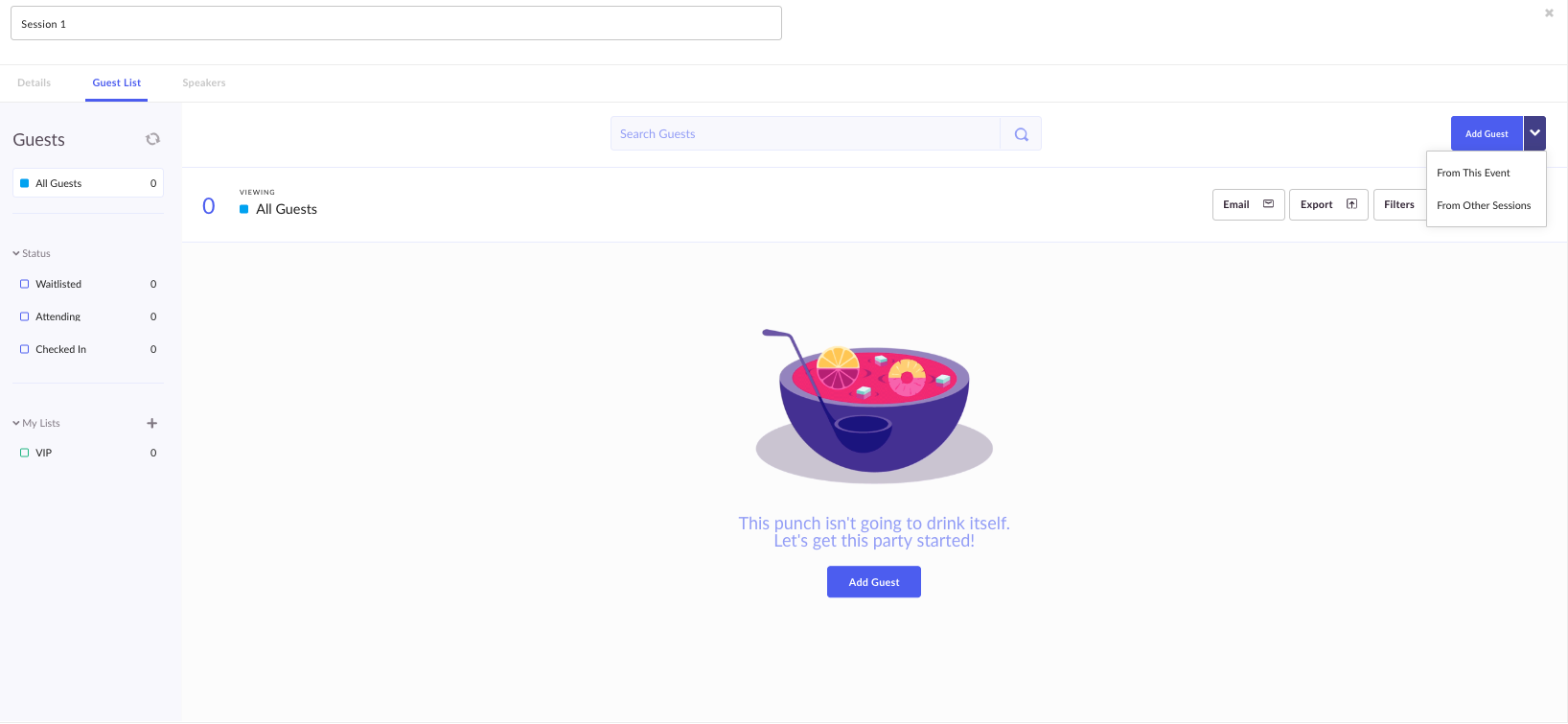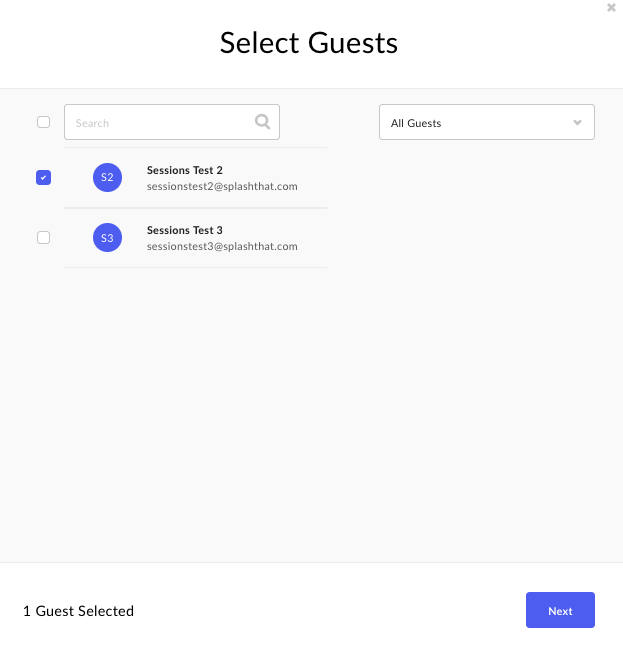 2. From Other Sessions
This allows you to add guests from other Sessions' guest lists.
Once a guest has been added to a Session, the Session information will appear in the Sessions guest list itself as well as in a separate column in the main guest list: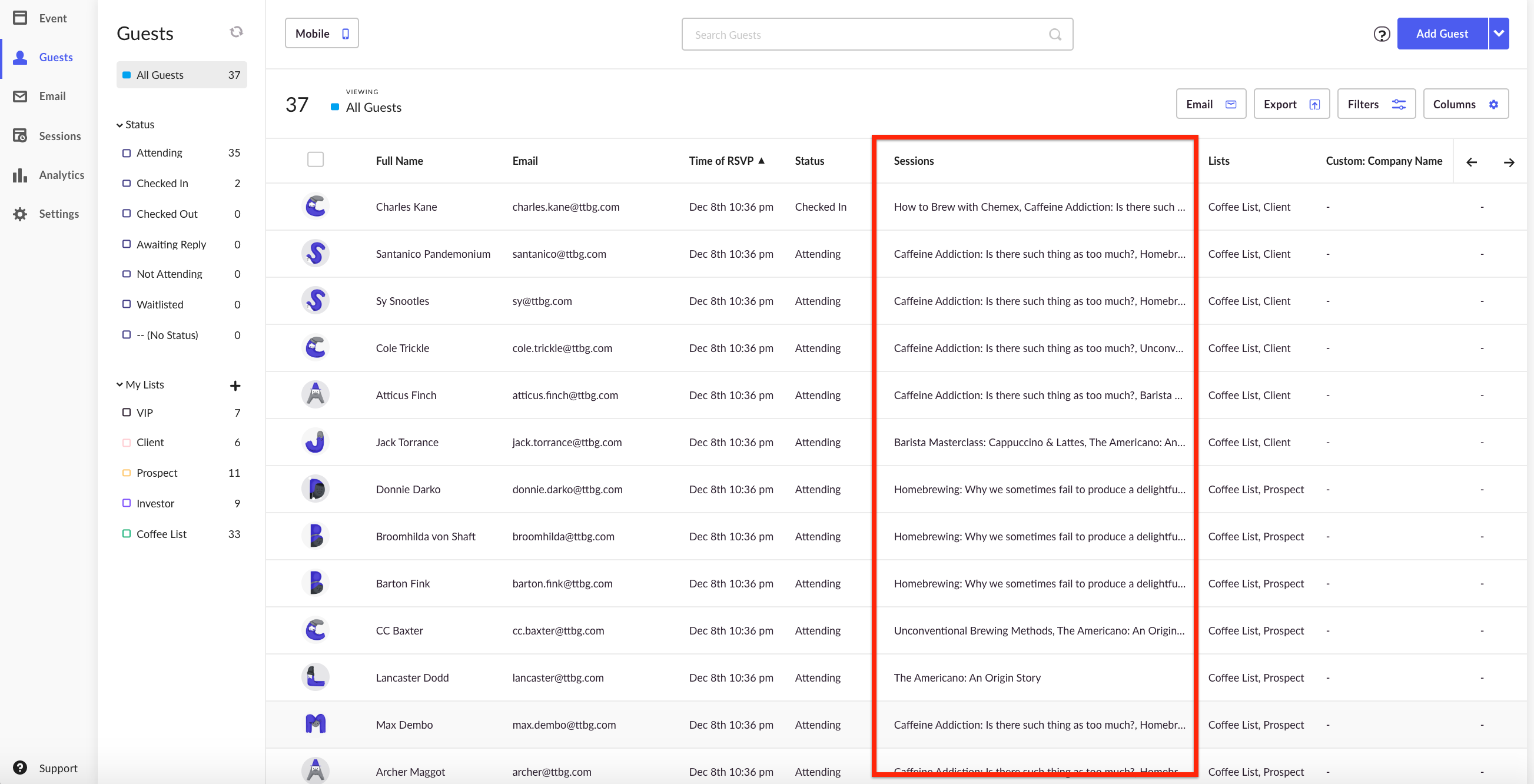 Need to filter by Session from the main guest list? No problem! There's also a Sessions filter within the main guest list to easily find any guests in a specific Session: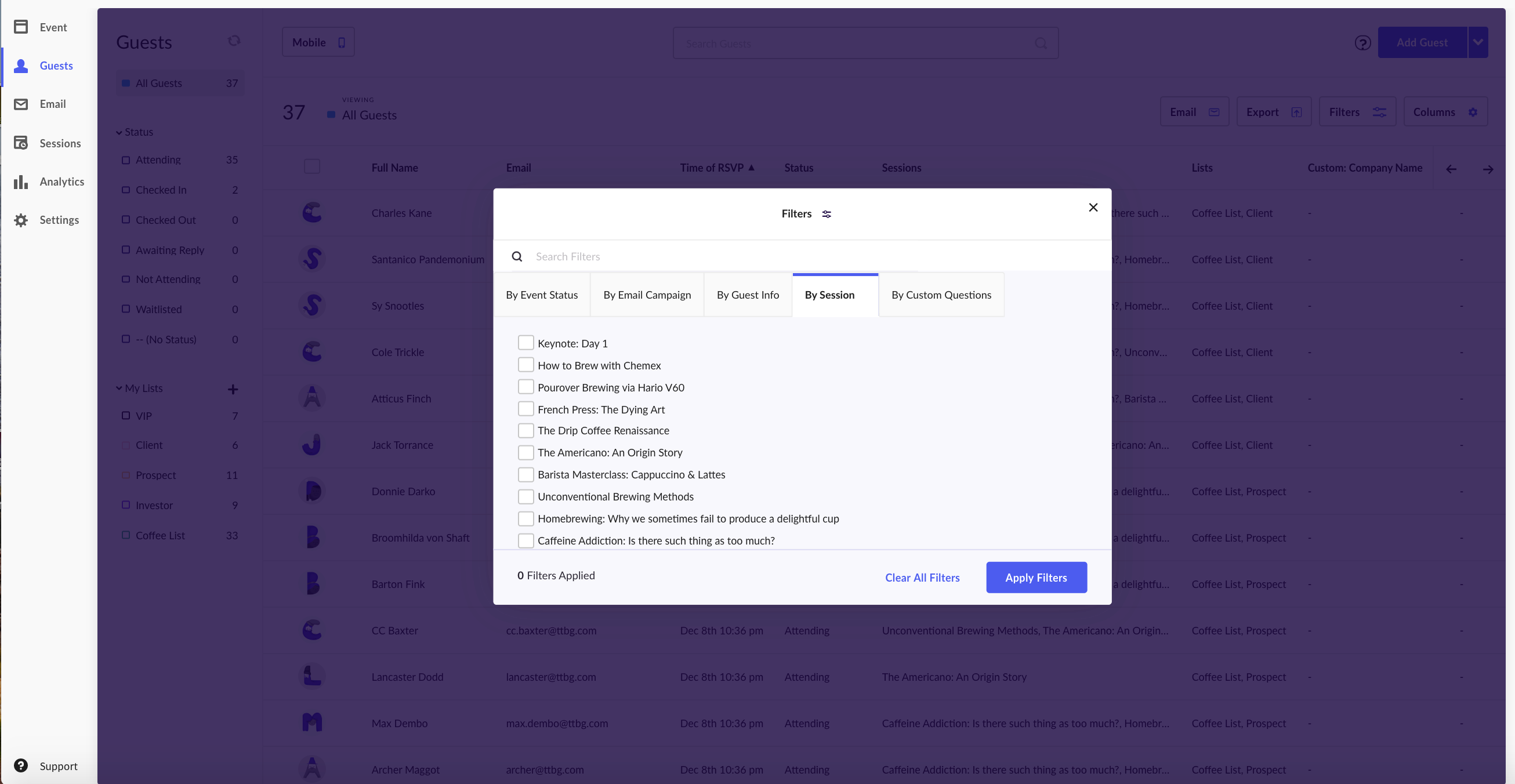 Otherwise, all Sessions-specific guest information will live within each individual Session in the Sessions Manager.