Connecting to Salesforce Pardot requires proper administrative privileges in both Splash and in Pardot. You will also need your "API User Key." This key is used to authorize all API calls made by that user account. To access this:
1. Open the Admin menu.
2. Select User Management and then Users.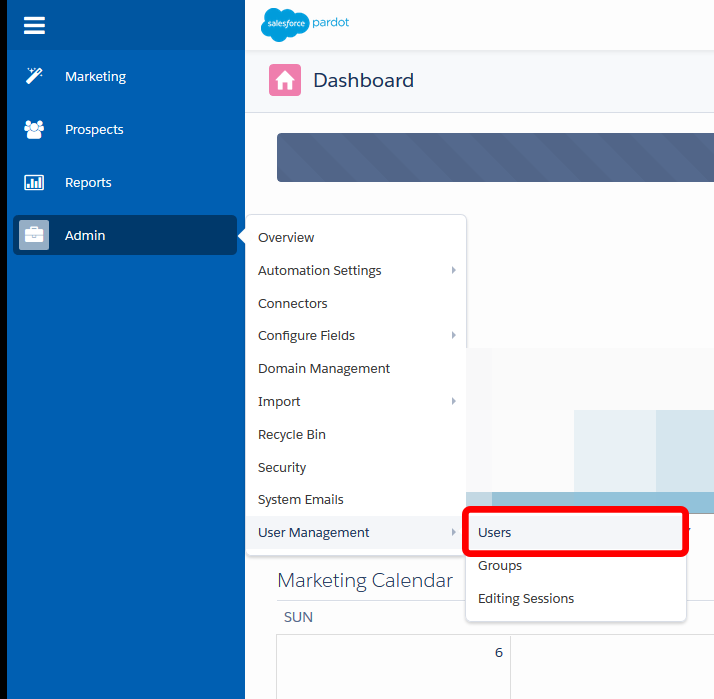 3. From here, choose the user you want to use for this guide. We have set up one specifically for this walkthrough.

4. Here, you will need to find the API User Key field. Copy the string here somewhere so you can use it later. Each time you create a new configuration you will need to sign in to Pardot, which will necessitate this key.
Up next: Salesforce Pardot Prospects!