Overview: Configuring the Eloqua Contacts Integration in Splash Follow
Introduction: Creating the Splash Integration 
Contacts are at the core of Oracle's Eloqua, storing information about people who are interacting with your marketing, such as names, phone number, job titles, and more.
Splash's integration allows you to connect the information it gathers as people engage with your events to Eloqua contacts. Once properly configured and connected, it will automatically create and update the records.
We recommend that you create these integrations at the organization level for the greatest efficiency, though they can be configured elsewhere as needed.
The Integrations Page
Start by navigating to the integrations page in your account. Here's how:
1. From the Splash home page, log in to your Splash account and enter your credentials as prompted.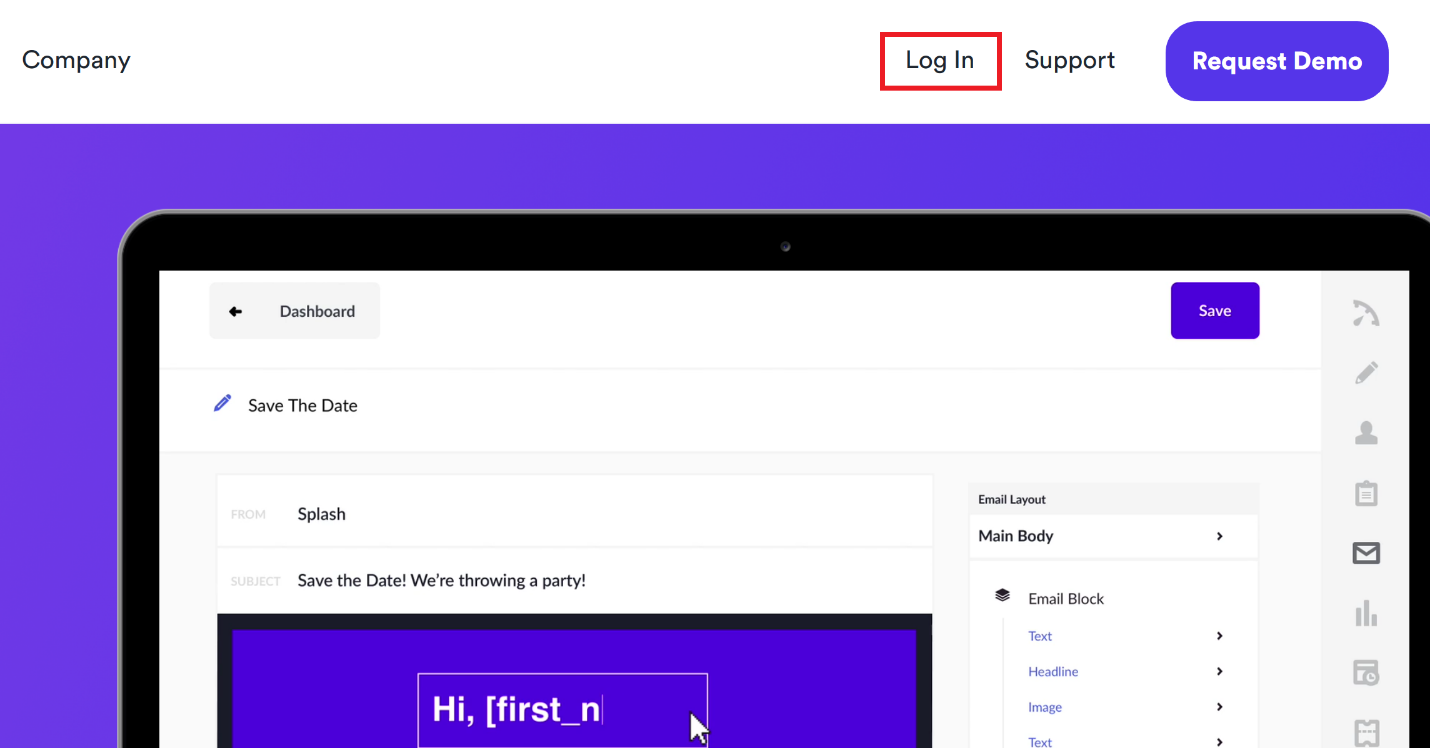 2. Now on the events page, mouse up to your user account icon, and click it to open the dropdown.

3. Choose the account info option.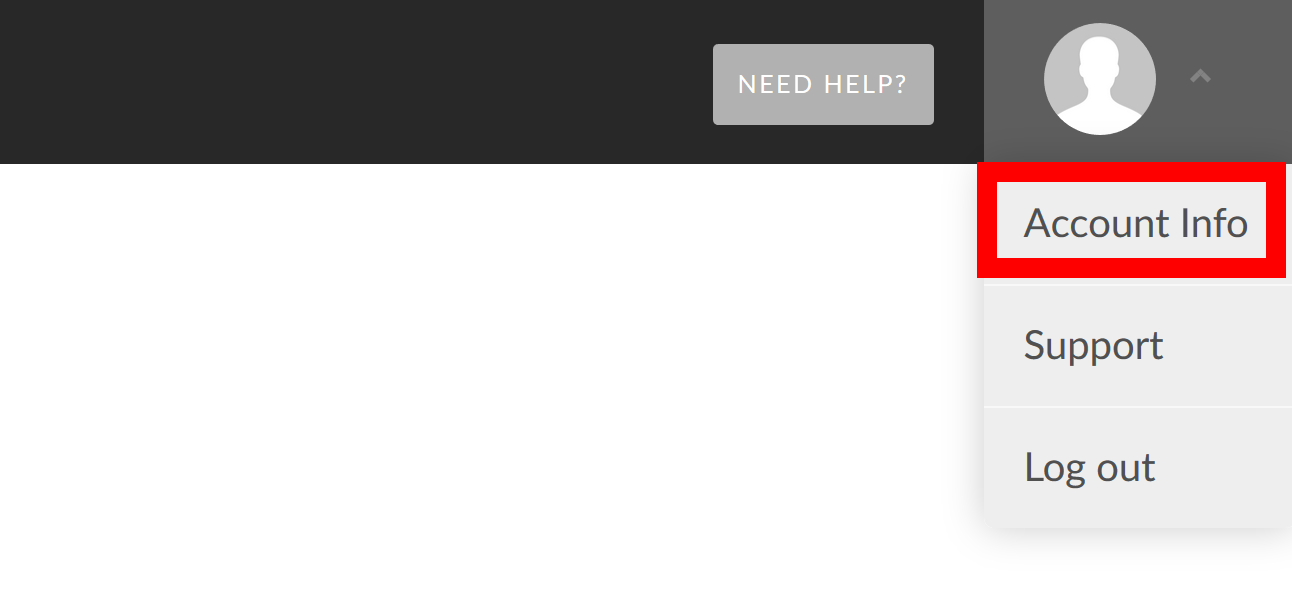 4. This screen lets you manage all of the information on your account. From the set of tabs at the top, choose Integrations.

Creating the Configuration
This is the main page for managing integrations at the organization level. Configurations can be created, modified, toggled on or off, and monitored. All of your integration configurations are listed here on this page.
Integrations can be configured at three levels:
Org Level:

for managing information like contacts and event creation

Event Level:

for data particular to a given event

Theme Level:

similar to the event level, but standardized across all events of a theme so that event level integrations can be automated
To create a new configuration:
1. Click the New Integration button.

This will open up a menu of all the available Splash integrations.
2. Scroll down slightly to find Eloqua Contacts and choose it.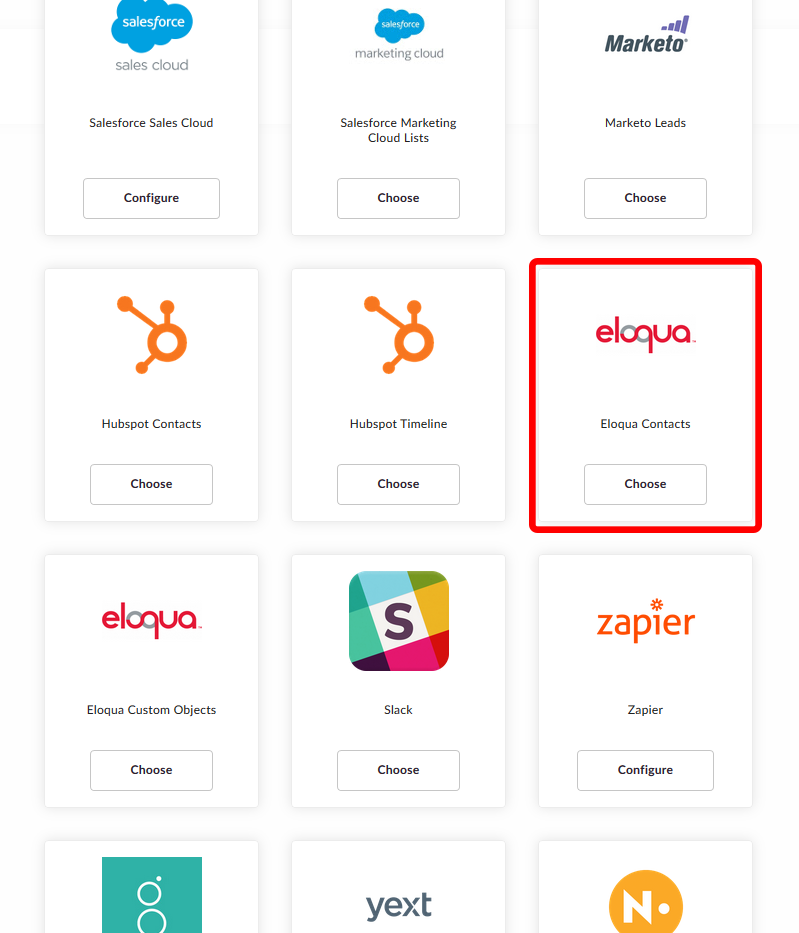 3. When creating this config, you will need to sign in to Eloqua to authorize it to access the API. A window will pop up. Fill out your credentials and click the sign in button.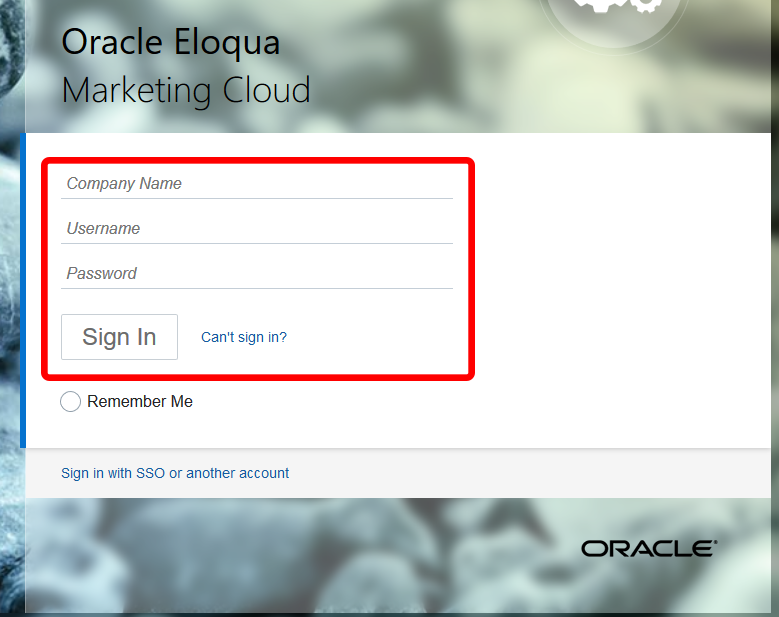 4. You will next be prompted to give access to Splash. After you hit accept you will be returned to the integration screen.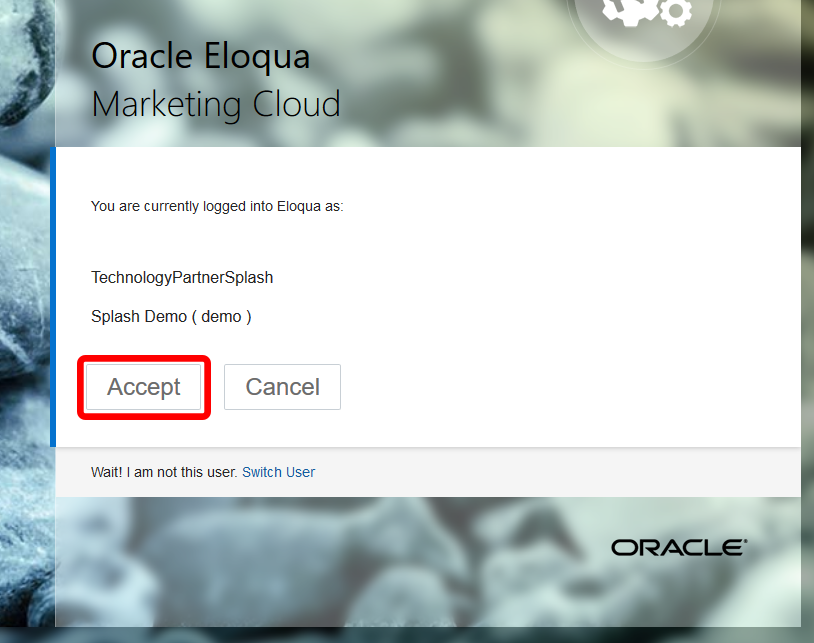 Essential Config Options
The new config is added to the list and can now be set up. All configs have a number of essential options that will determine how they work. Each config will vary slightly, depending upon which integration it is.

To set up the configuration:
1. Choose a name for it. Click on the open field and type a descriptive name. For the demo, this one is being called "Splash Attendee to Eloqua Contact."

2. Next, you will need to choose a trigger for this config. This will be the type of Splash object which will activate this integration, such as"Attendee" in this case.

3. Finally, the action(s) of that Splash object that the integration will respond to must be picked. In the dropdown, choose "RSVP Yes." This means that whenever an attendee RSVPs as attending an event, this integration will fire and their data will be added to Eloqua as a contact.
This dropdown is a multiple-select, allowing for several activities to potentially activate it.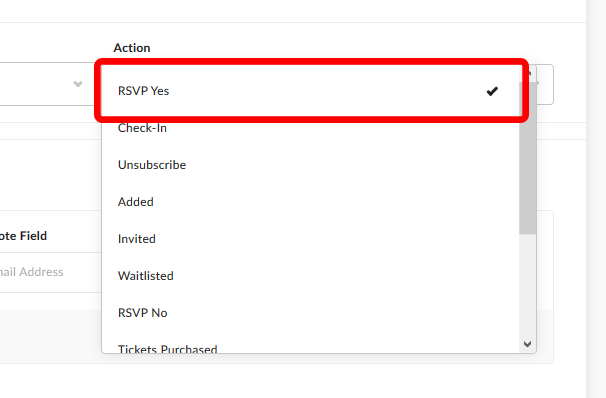 Note: The Eloqua Contacts integration automatically checks through existing contacts to prevent duplicates from occurring. If a new contact is found with the same email address as an existing contact, the integration will update the existing contact with any new information.
Ready to start mapping fields? Check out how in this guide!