How do I transfer an email template from one event to another? Follow
Spent all day creating the perfect email template that you want to use for all your events?
You now have the ability to clone event specific templates to your other events! 
Here's how to clone the template:
1.It all starts with the magical arrow shown below. Hover over the template and click the pointing arrow to clone the template.
2. In the window that opens, scroll or search for the event you'd like to clone the template to. Check off any event you want to clone it to in the boxes on the left side!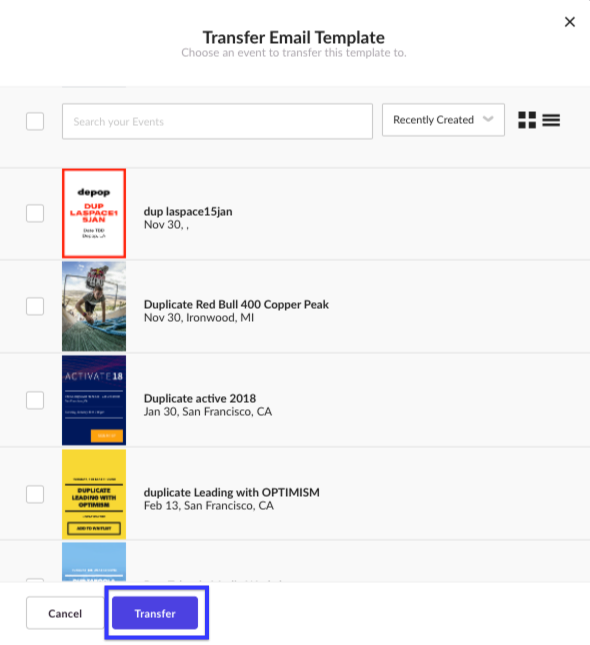 3. Once you have selected the event(s) you want to clone your email to, press transfer. The email template will automatically appear in the My Templates section of the new event's Email tab. Not seeing it? Give the page a good ole refresh, and it should be there!