How do I transfer an email template from one event to another?
Spent all day creating the perfect email template that you want to use for all your events?
You now have the ability to transfer event templates to your other events!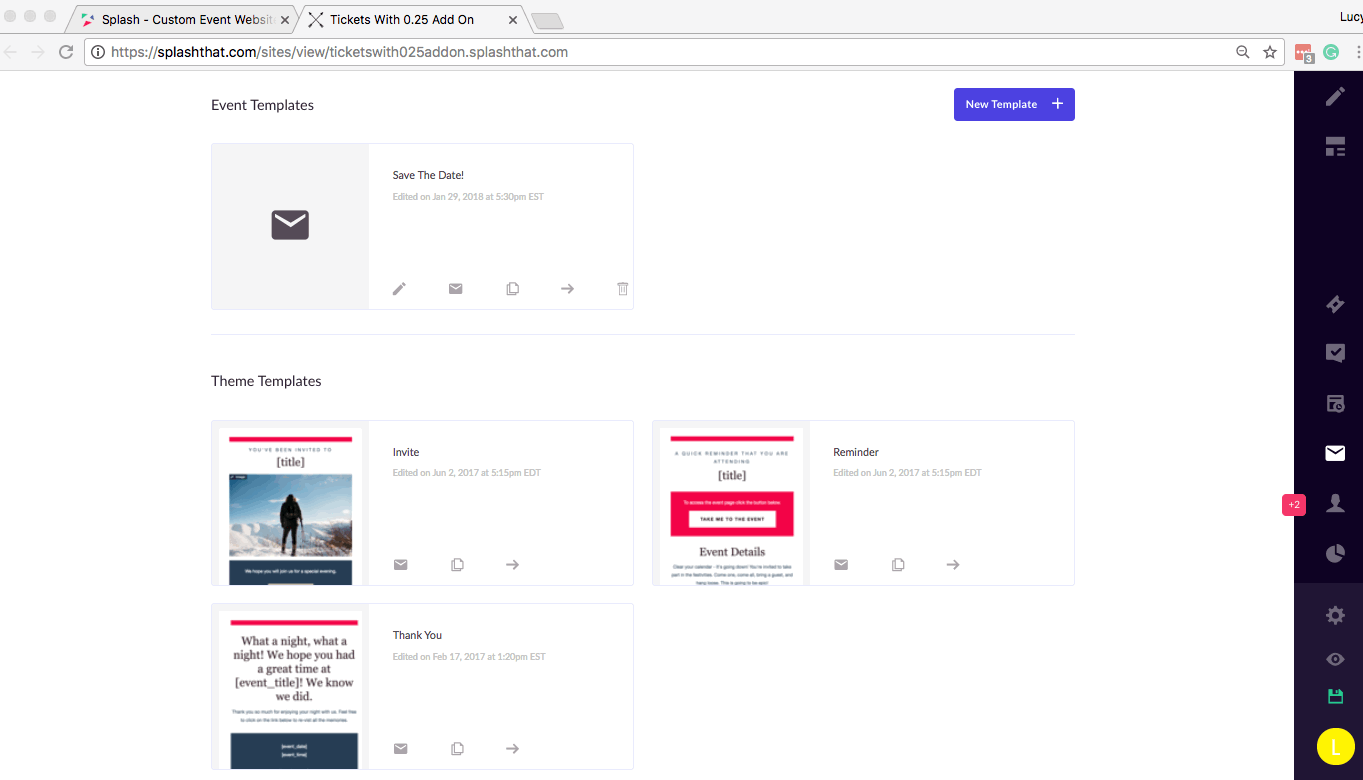 Here's how to transfer the template:
1. Transfer event-level email templates, which are ones that have been created just for that page
2. Transfer the theme-level templates, which come specifically with the theme design your event is using.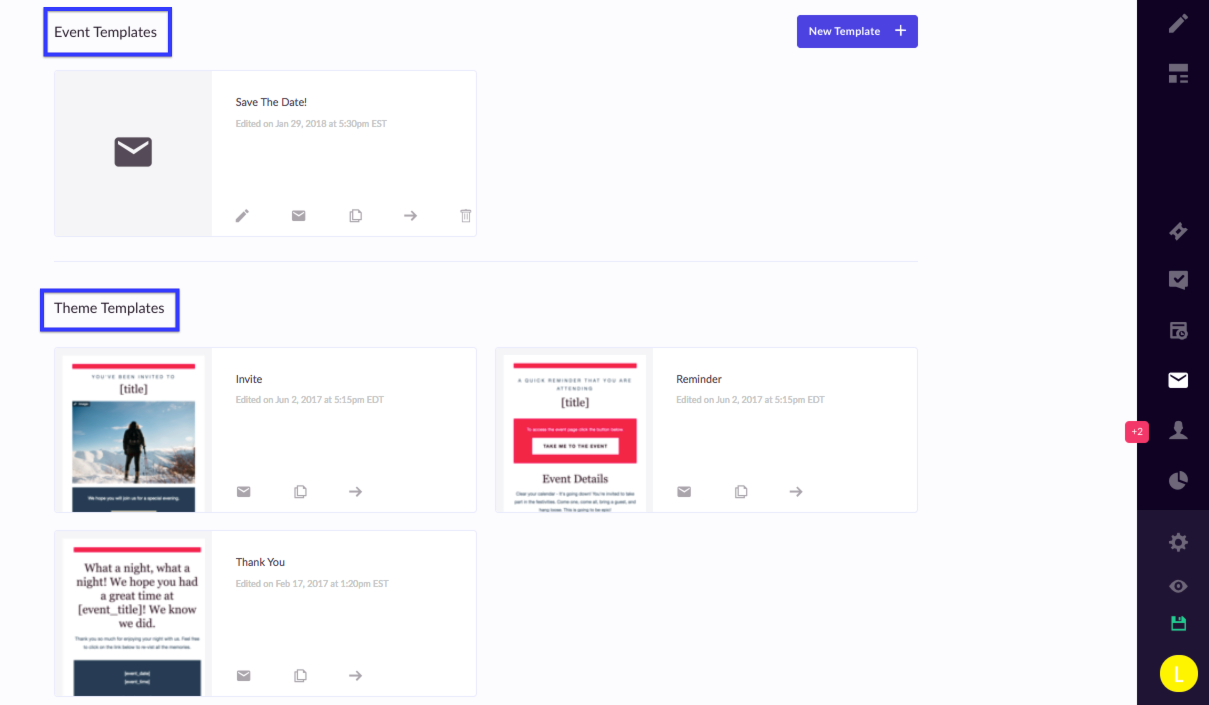 3. All you need to do is hover over the template and click the pointing arrow to transfer the template.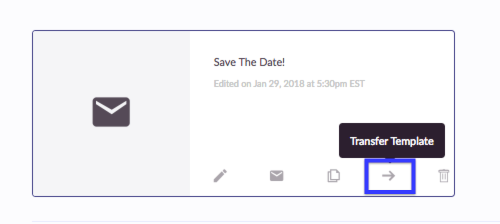 4. In the window that opens, scroll or search for the event you'd like to transfer the template to.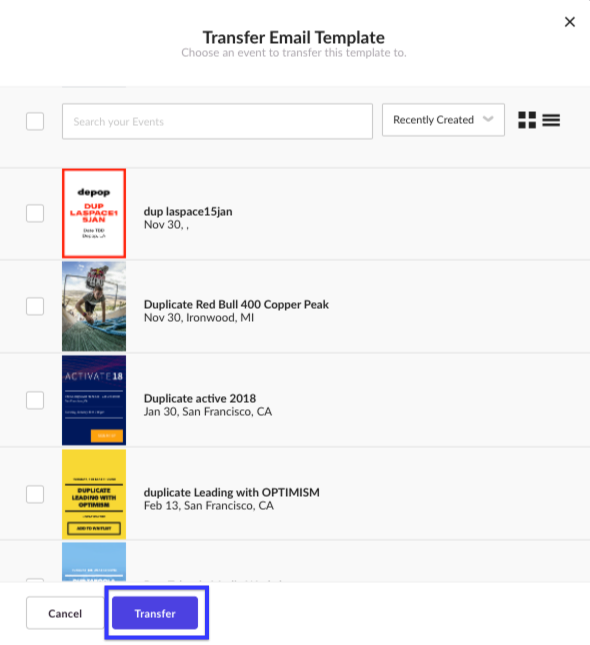 5. Once you click transfer, the email template will automatically appear in the My Templates section of the new event's Email tab.