How do I link to specific parts of my event page? Follow
Splash's Navigation blocks allows you to direct people to different parts of your page with a simple click of a button! Check out the different navigation options in our Block Library, shown below.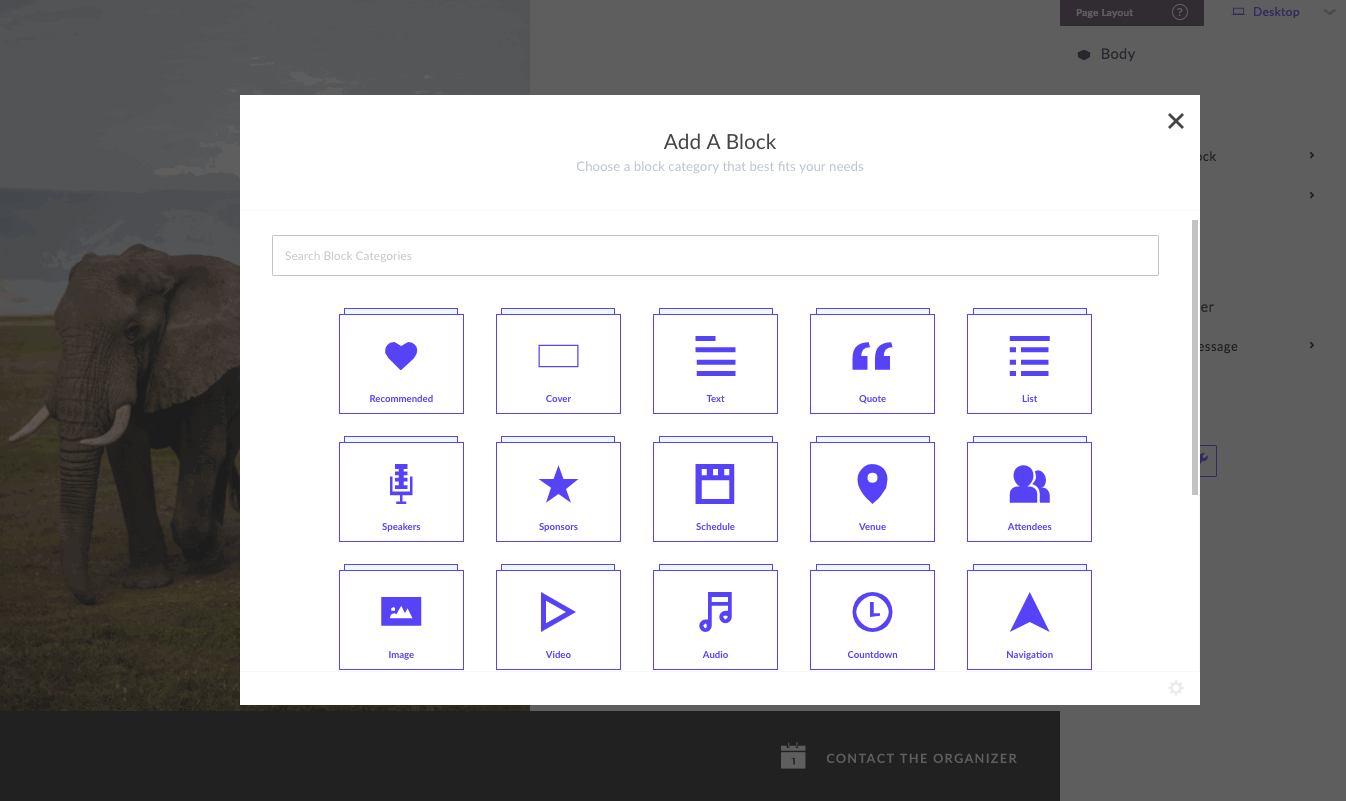 Then, open the nav element by hovering over the block and pressing edit. From there, you will have the ability to choose what parts of the page each section of the nav bar links to, and add as many sections as you like: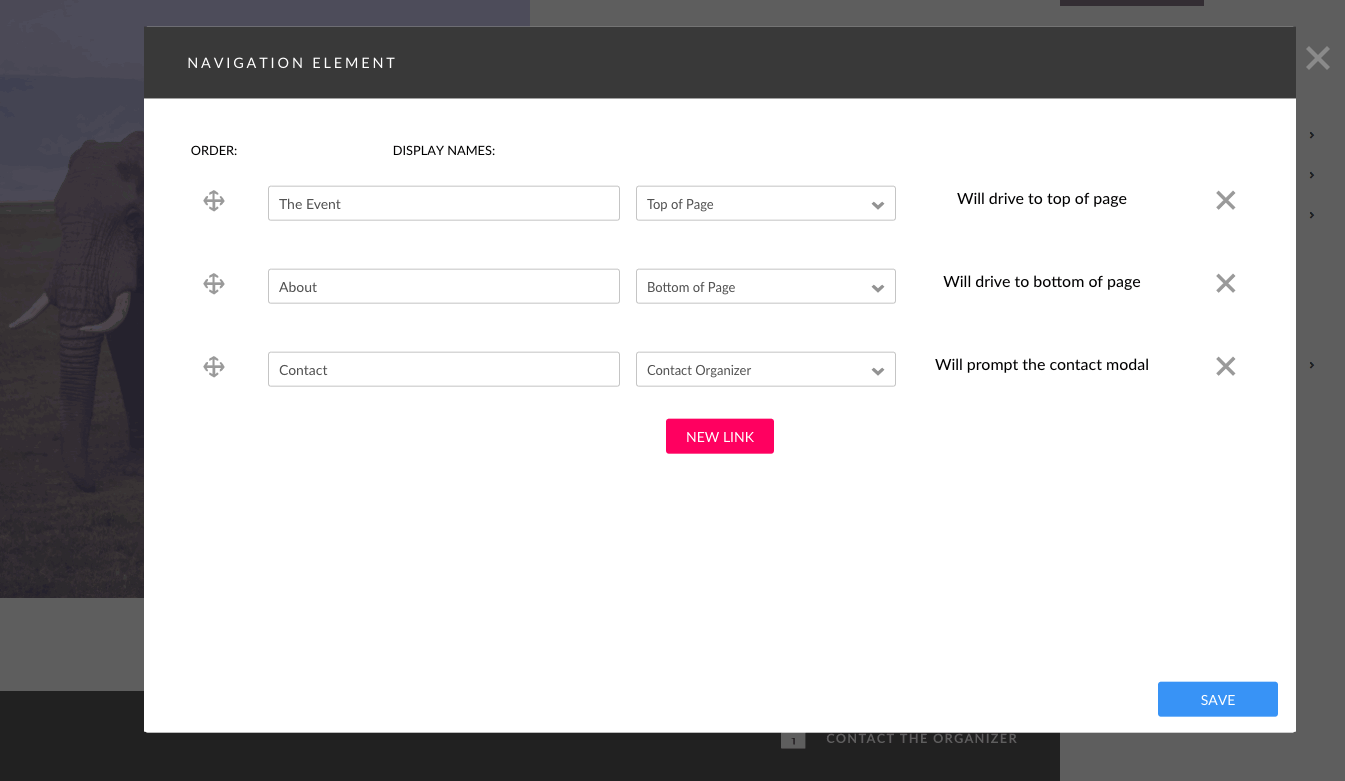 Generating Unique URLs to different parts of the page (Enterprise only)
Looking to create a URL that directs a guest to a specific part of your page in external facing communication? Send our team a note here with the event page and the block or element you're looking to point to. We'll hook you up!