How do I change my event date or time? Follow
More often than we may like, our event's date or time will change unexpectedly. The good news? It's an extremely easy change to make.

Here's how to do it:
Go to your event page, which can be accessed from your Events Dashboard.
In the left-side toolbar, click the Settings tab.
Scroll down to Date & Time section and make your changes.
Save your changes.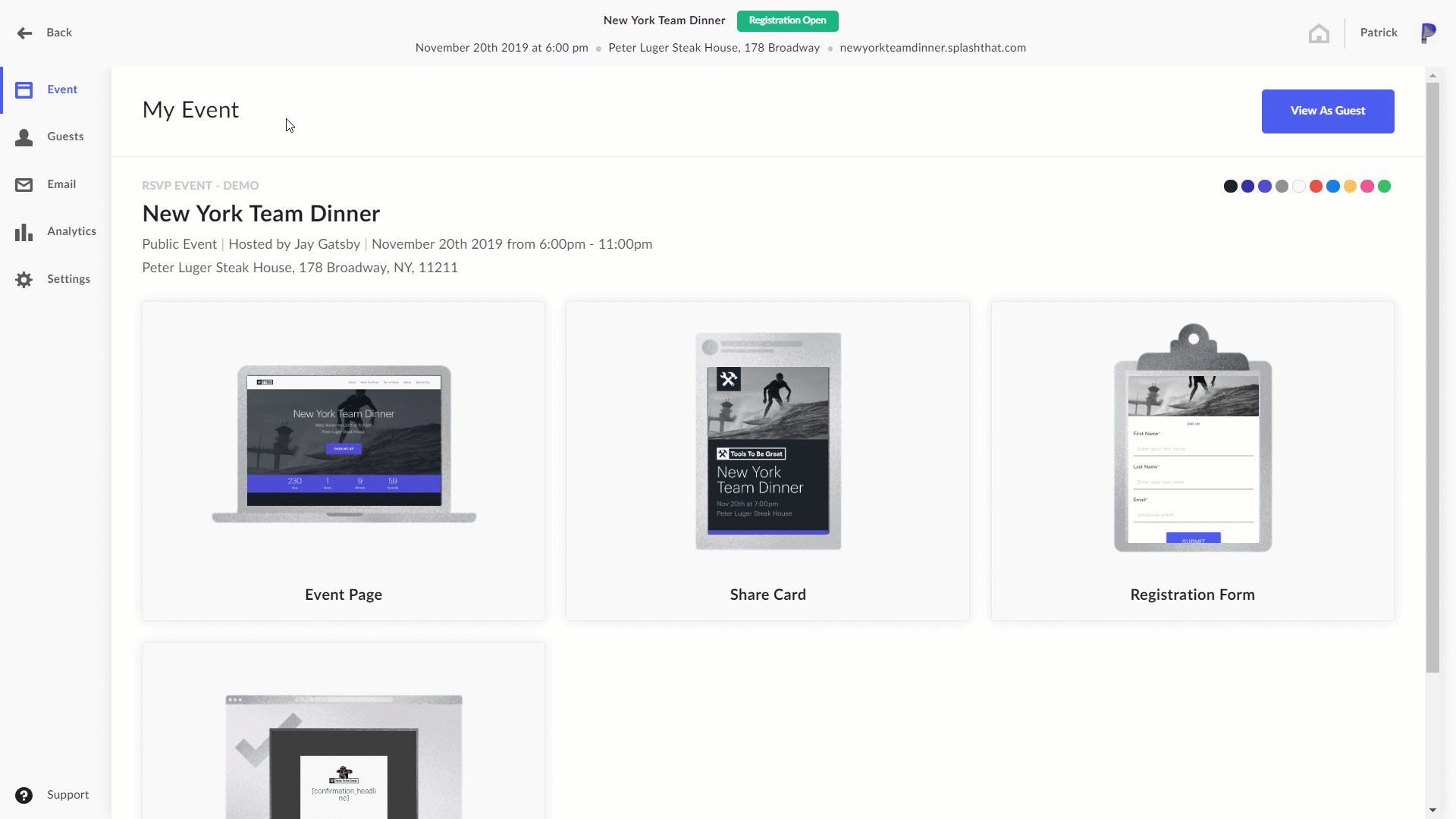 Important notes:
1. Changing your event's date or time will not automatically update people who been invited or have RSVP'd, nor will it update a calendar invite a guest has received. If your event's date, time, or location has changed, we always recommend emailing your confirmed guests.

2. After you update your event's date or time, anywhere the previously set date or time appeared on your page, calendar invites, emails, and in your event card, will be updated going forward.

3. If for any reason you manually typed the date, time, or location anywhere on your event page or Splash email, that text is not dynamic and will need to be updated.
4. If you've already sold tickets or been paid out for a Splash event, you will not be able to change the date and time for that page.