How do I edit my event's calendar attachment description? Follow
There are multiple places in the Splash experience where guests can add your events to their calendar: the on-page confirmation message, RSVP and Ticket Confirmation messages, and any email the event host chooses to attach a calendar invite.
For calendar services that allow for editable descriptions, such as Google Calendar, you can create a custom calendar description.
To edit an event's calendar description:
1. Click Settings.
2. Click Site Metadata.
3. Input your desired event calendar description. The description must be 512 characters or less.
4. Click Save.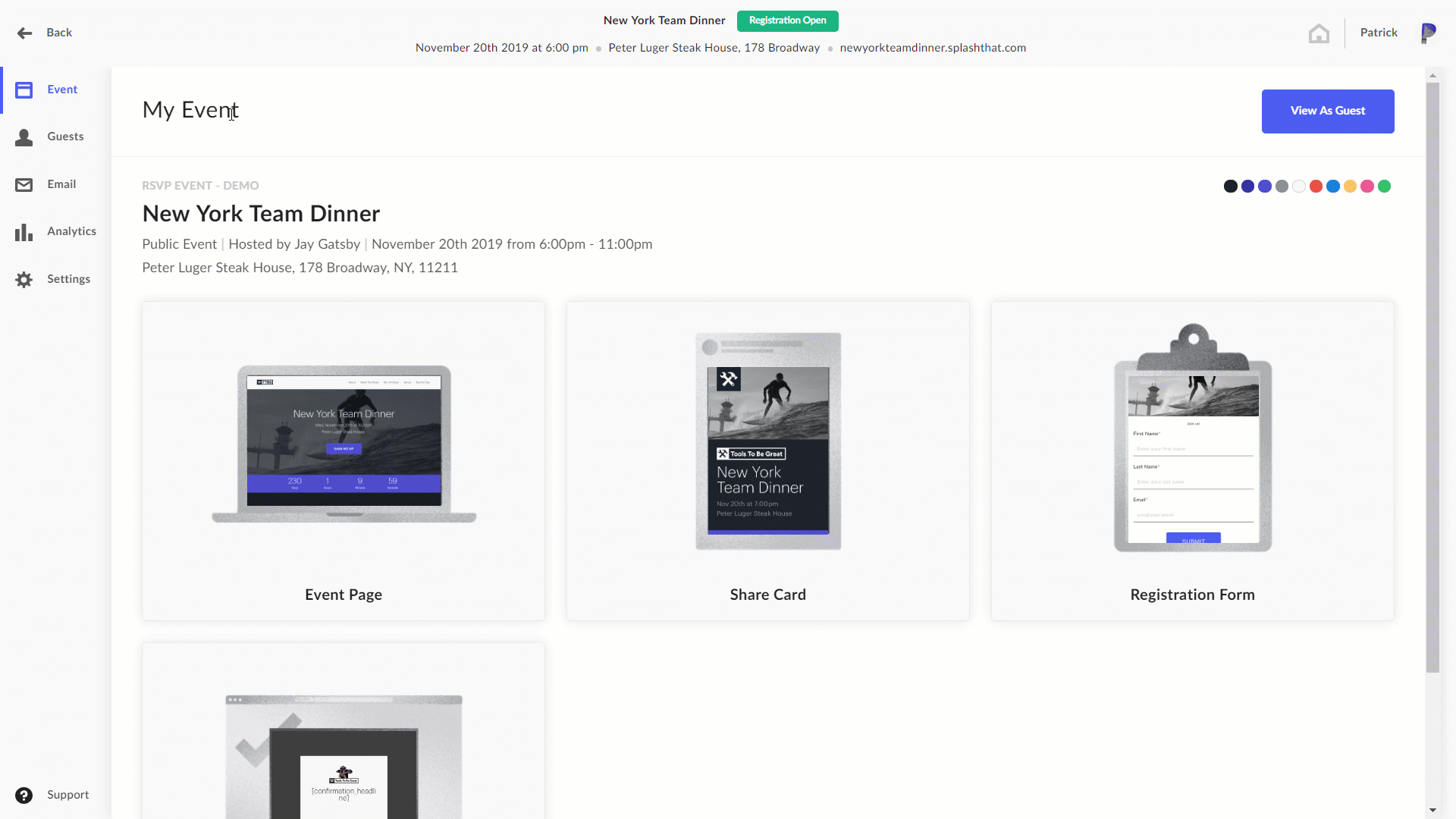 Functionality Notes:
The Event Organizer on the calendar attachment pulls from the Event Owner on the Event
Not all calendar services allow for custom calendar descriptions (i.e. Microsoft Outlook). These services will produce a generic description, i.e. "For more information, visit https://yourevent.splashthat.com."
Calendar invites

do not

update retroactively. In other words, if guests add your event to their calendars before you had the chance to customize the description, the description on their calendars will not update after you've had a chance to customize it.
With Apple's calendar, iCal, the event URL will automatically pull into the event description. At this time, there is no way to remove this from the description.
In calendar services like Google Calendarl, URLs in the calendar description do not become hyperlinked, or clickable, until after a guest has added the event to the calendar.


If you prefer the URL to be clickable before the guest adds the invite to their calendar, use some simple HTML in the calendar attachment description area. Example: <a href="www.yourlink.com">Learn more!</a>
Using the Virtual Event Page Touchpoint? Make sure to check out our recommendations for the calendar attachment description.