How do I add an Image Carousel to my event page? Follow
Using Designer Pro editing mode, you can add an Image Carousel to your Splash page, allowing your guests to toggle through photos.

Here's how:
1. Start by adding an Empty Block. You can do this by hovering on the page, hitting the appearing square "+" button, and selecting Empty Block.

Note: You must be working in Designer Pro mode to select the Empty Block.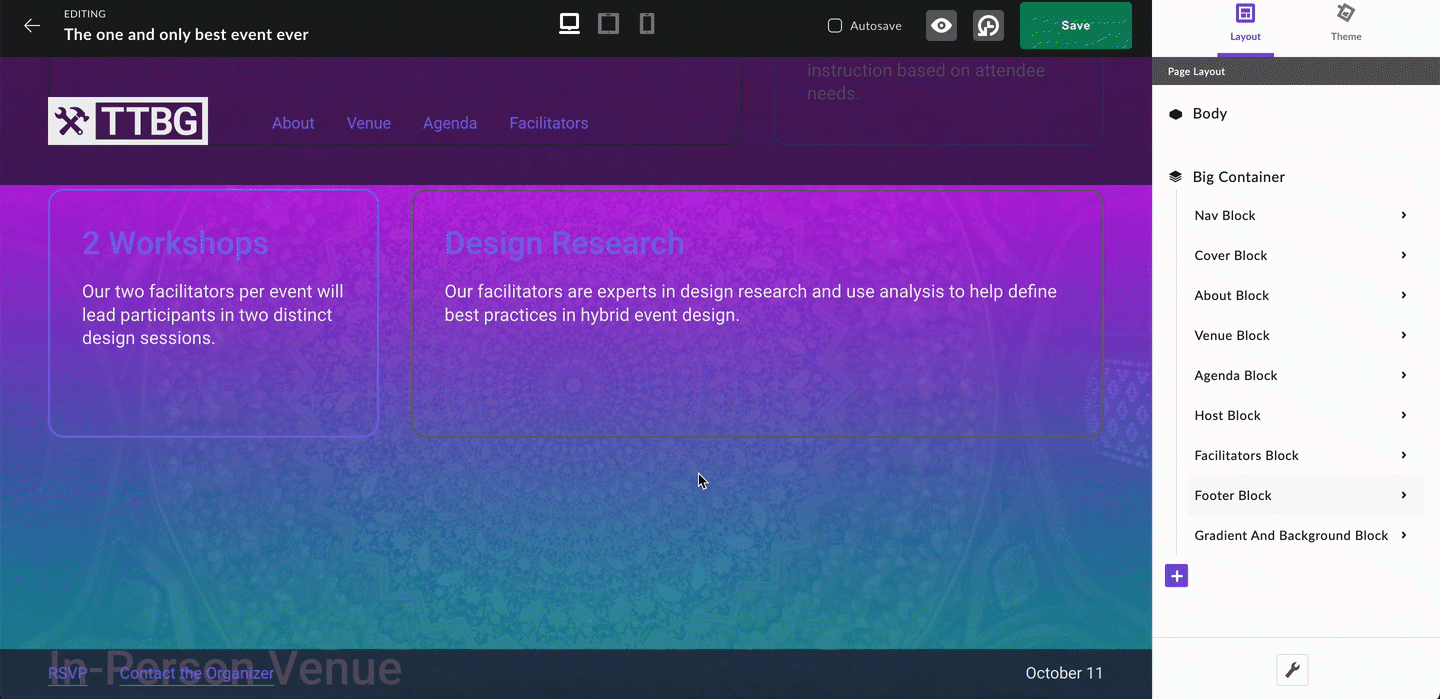 2. Next, hover atop the Empty Block and click on the circular "+" button, which will open the Element Library.

3. From the Element Library, locate and choose the Image Carousel.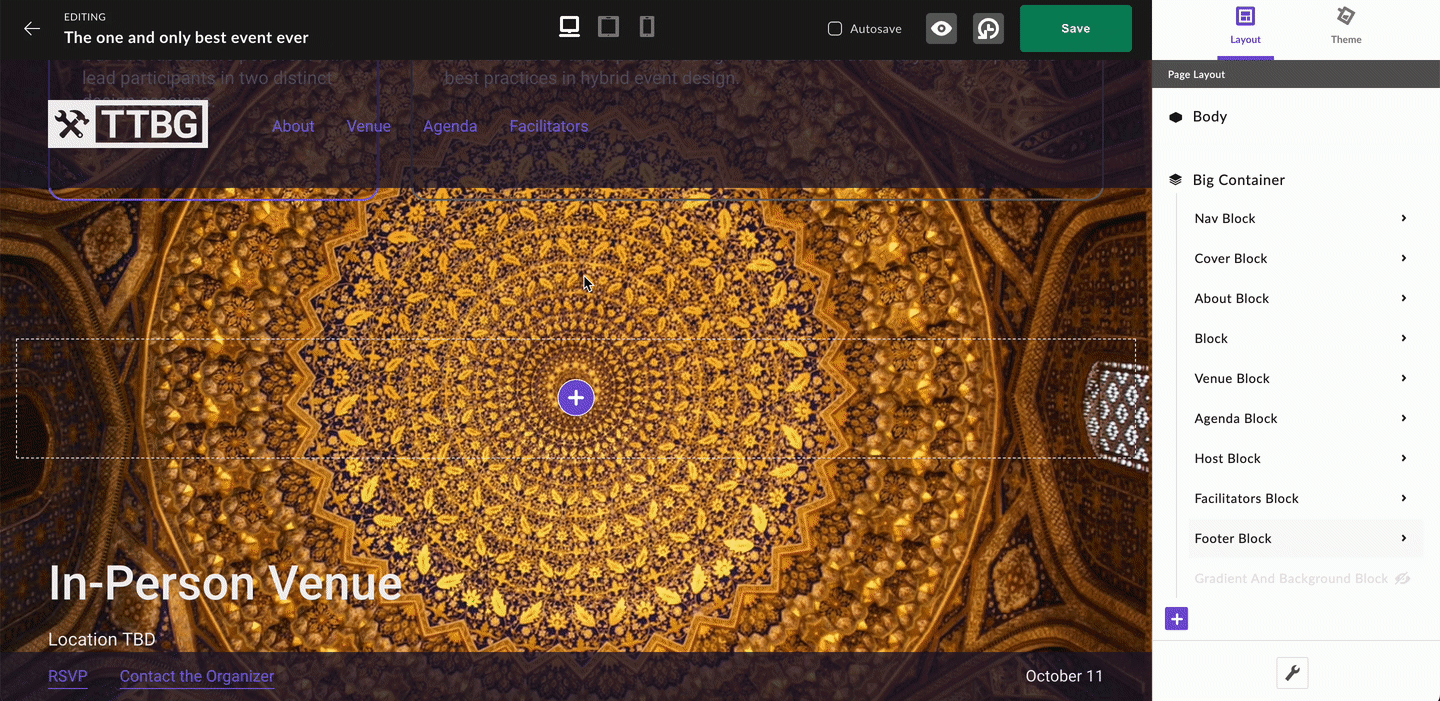 4. Once the Image Carousel is added, you can begin uploading imagery right away, including multiple images at a time.
5. Hit the Save & Publish button to officially add imagery to the carousel.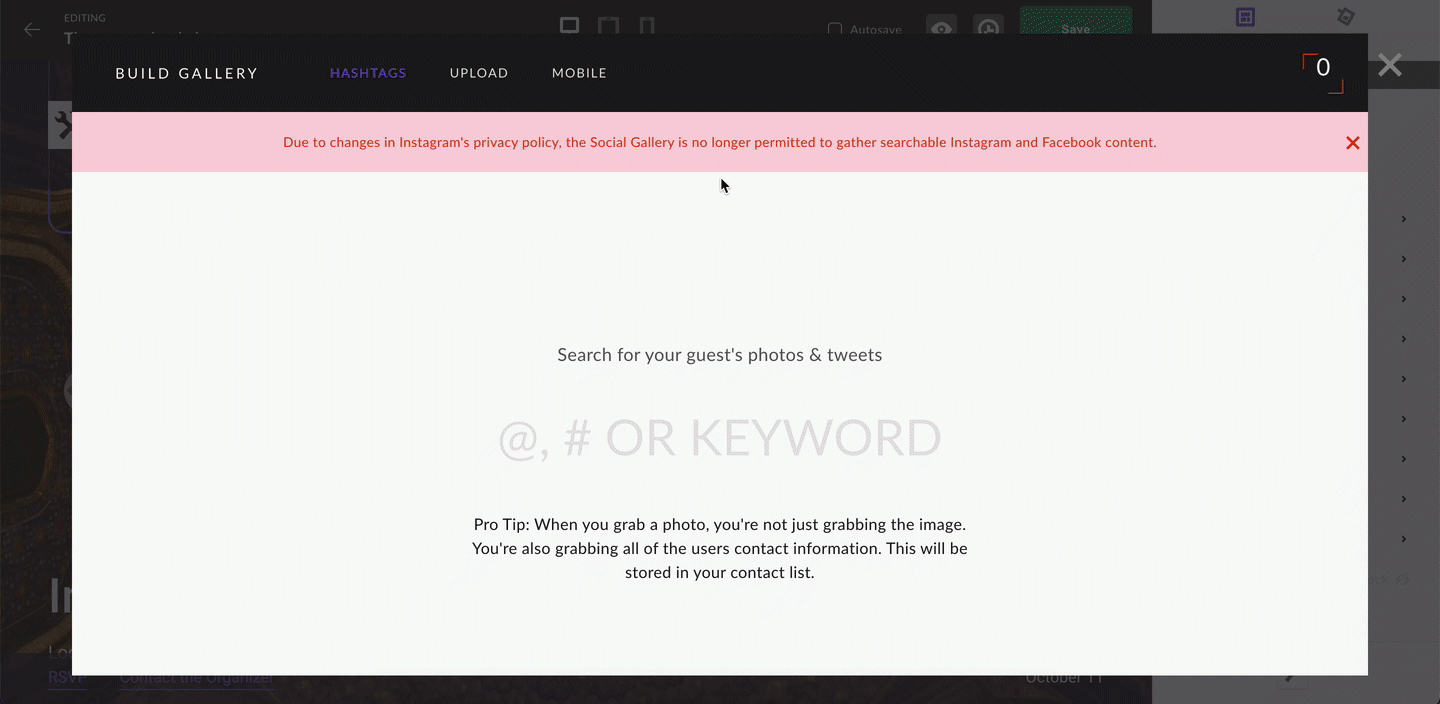 6. By locating the Image Carousel element in your Layout tab, you can add more photos or re-order published ones.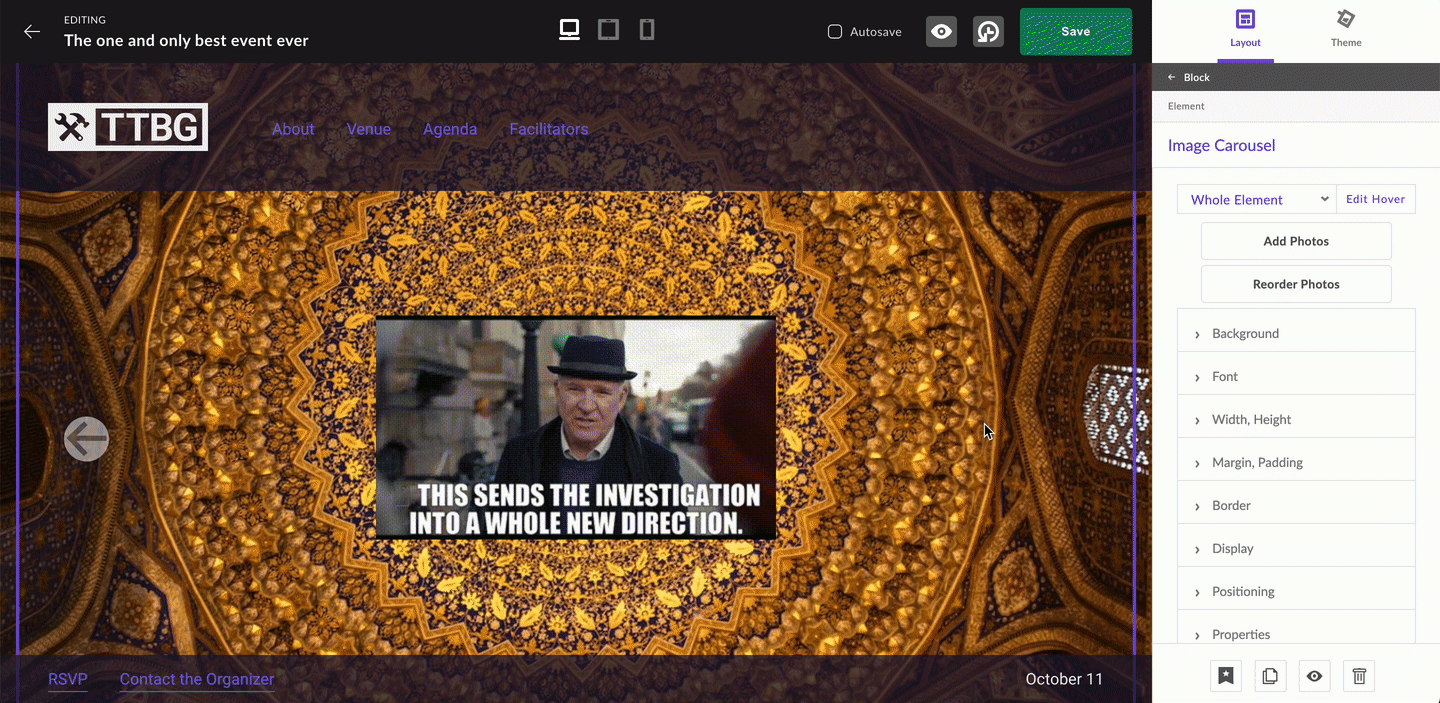 If you're looking to adjust the size of your images in the carousel, check out the steps below!
1. In the Layout tab, select the Image Carousel element.
2. Click the Whole Element dropdown.
3. Select Images.
4. Click the Width, Height dropdown to open the editor.
5. Select the Width size to select a new image size.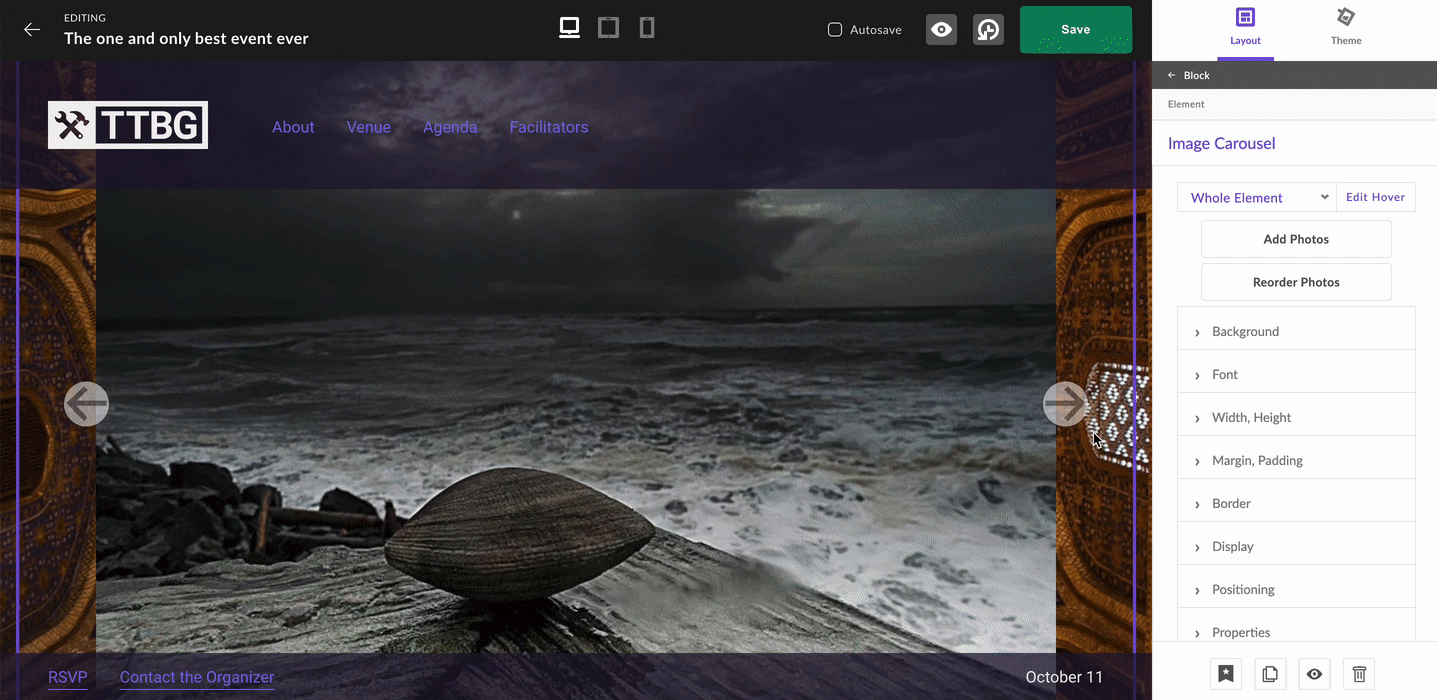 Looking for a different style? Six branded carousel options are offered at cost on the Splash Professional Services Menu to those with a paid Splash plan.
Feel free to reach out to Support to get the conversation started!