Which fonts can I use in my emails? Follow
Not seeing the special font you're looking for?
The Splash Email Sender includes the following fonts, which are all proven to render as expected across email applications and devices:
Arial
Arial Black
Bookman Old Style
Comic Sans
Courier
Courier New
Garamond
Georgia
Helvetica Neue
Impact
Lucida Console
Lucida Sans Unicode
MS Sans Serif
MS Serif
Palatino Linotype
Symbol
Tahoma
Times New Roman
Trebuchet MS
Verdana
Webdings
Wingdings
This ensures your email is consistent no matter how or where your guests view the invitation.
Side note: Websites allow for endless variety in font usage, but email is a far more restrictive medium because not all fonts render on all clients and devices.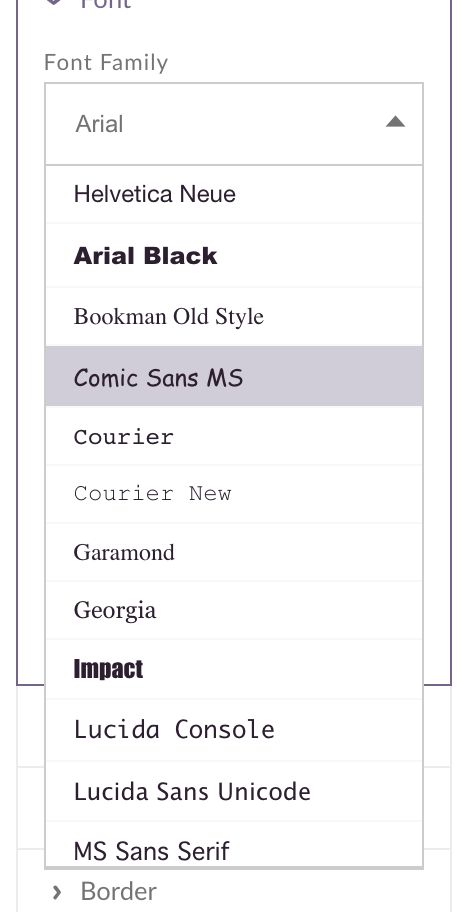 Looking to use a custom font? Our Custom HTML email template will allow you to incorporate your brand's font.