How can I upload files for my attendees to download? Follow
Option 1: With Advanced Design Tools
Splash roles with access to advanced design tools are able to upload PDFs and other files, generating a unique download link powered by Amazon Web Services.
Please note:
File upload limit via RSVP form is 100 MB.
File upload limit via the CMS is 10 MB, but we recommend against it because of load time implications.
Acceptable files to upload are: .jpg, .svg, and pdf.
For security reasons, while you may have been able to upload other file types previously, we have added restrictions to only upload the file types mentioned above!
Guest analytics on these files are not available.

To get started:
1. Click into the Event Page touchpoint.
2. Jump into your page's Layout tab.
3. Click the wrench icon to open the Developer Tools.
4. Enter the Files section, choose your file, and click the Upload button.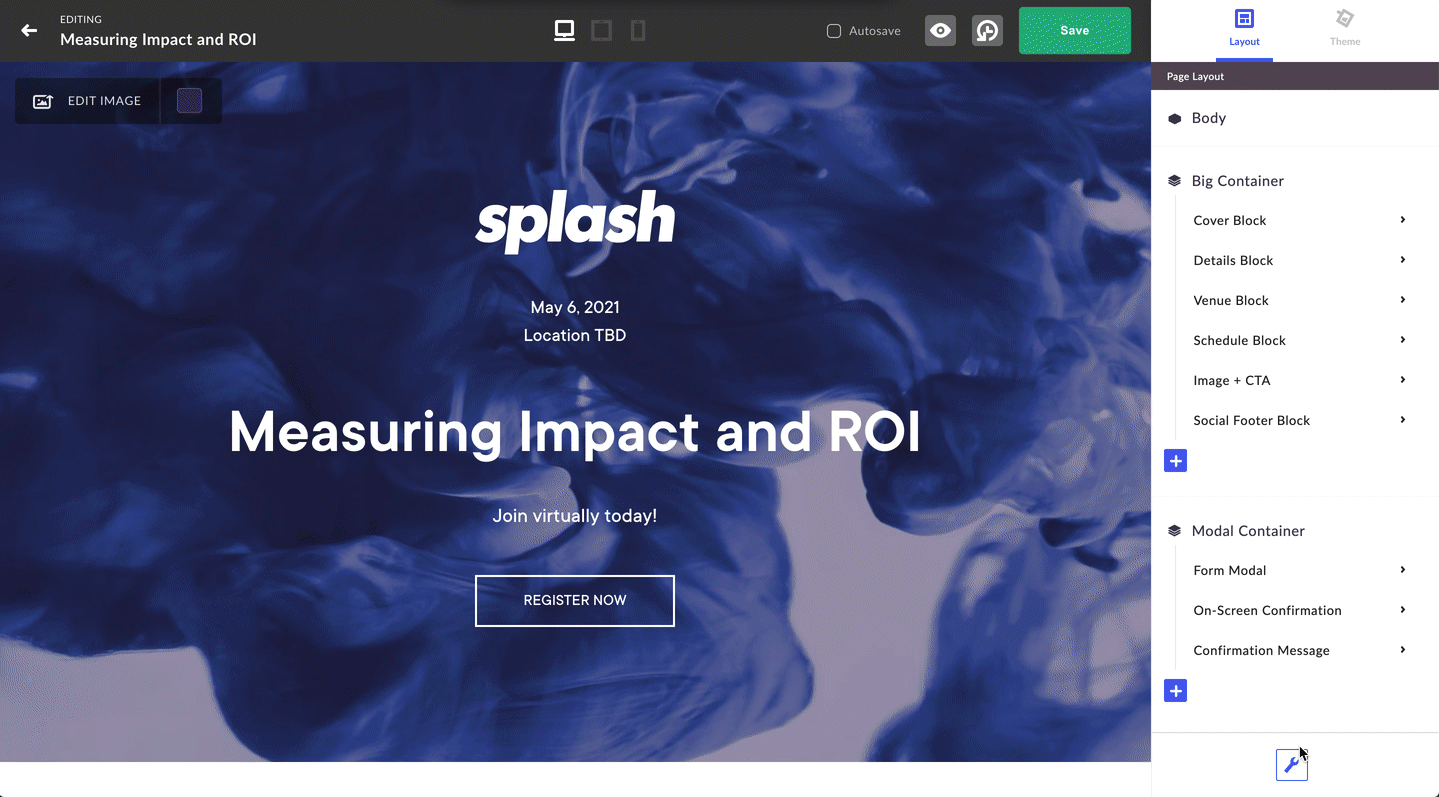 5. Click the Copy button to grab the file's unique link from the highlighted field.
6. Now that you have a file link, you can make the file downloadable from a variety of places, such as a button element (see GIF below) or by hyperlinking text — both in Splash emails or on the event page.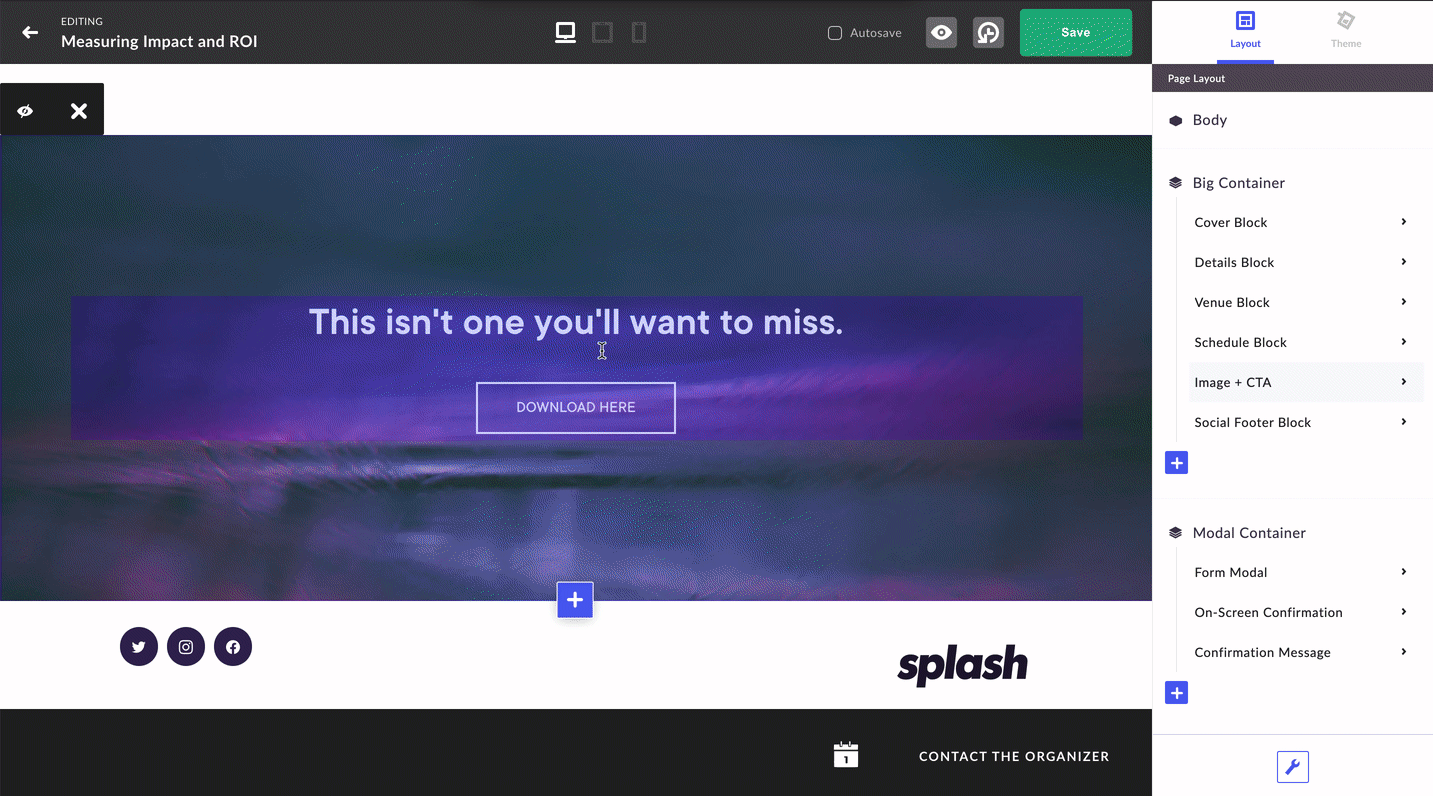 | | |
| --- | --- |
| | Pro Tip:Splash does not allow you to attach files (other than calendar invites) to emails, so download links are the most effective way to distribute materials. |
Option 2: Without Advanced Design Tools
If your role doesn't grant you access to advanced design tools, we recommend hosting your document using an online service, such as Dropbox (which is free!). From there, you can grab the file's sharing link and use it to hyperlink buttons, text, images, and more.
Here's a simple example:
After you've generated your Dropbox link, you can add a block with an RSVP button to your page.
Hover over the button and click the Edit option that appears.
Change the display text (e.g. "Download File") and the button's function to open to an external link.
Pop in the file's download link, and you're good to go!