How do I export a CSV with foreign characters in Excel?
If you're trying to import a guest list or email list that contains non-English characters, it's crucial to make sure your CSV is formatted correctly. Otherwise, your import file will be littered with broken characters that will negatively impact your import — Yipes!
When working in Excel, the key is to save your file as a CSV UTF-8, as shown shown below. 

​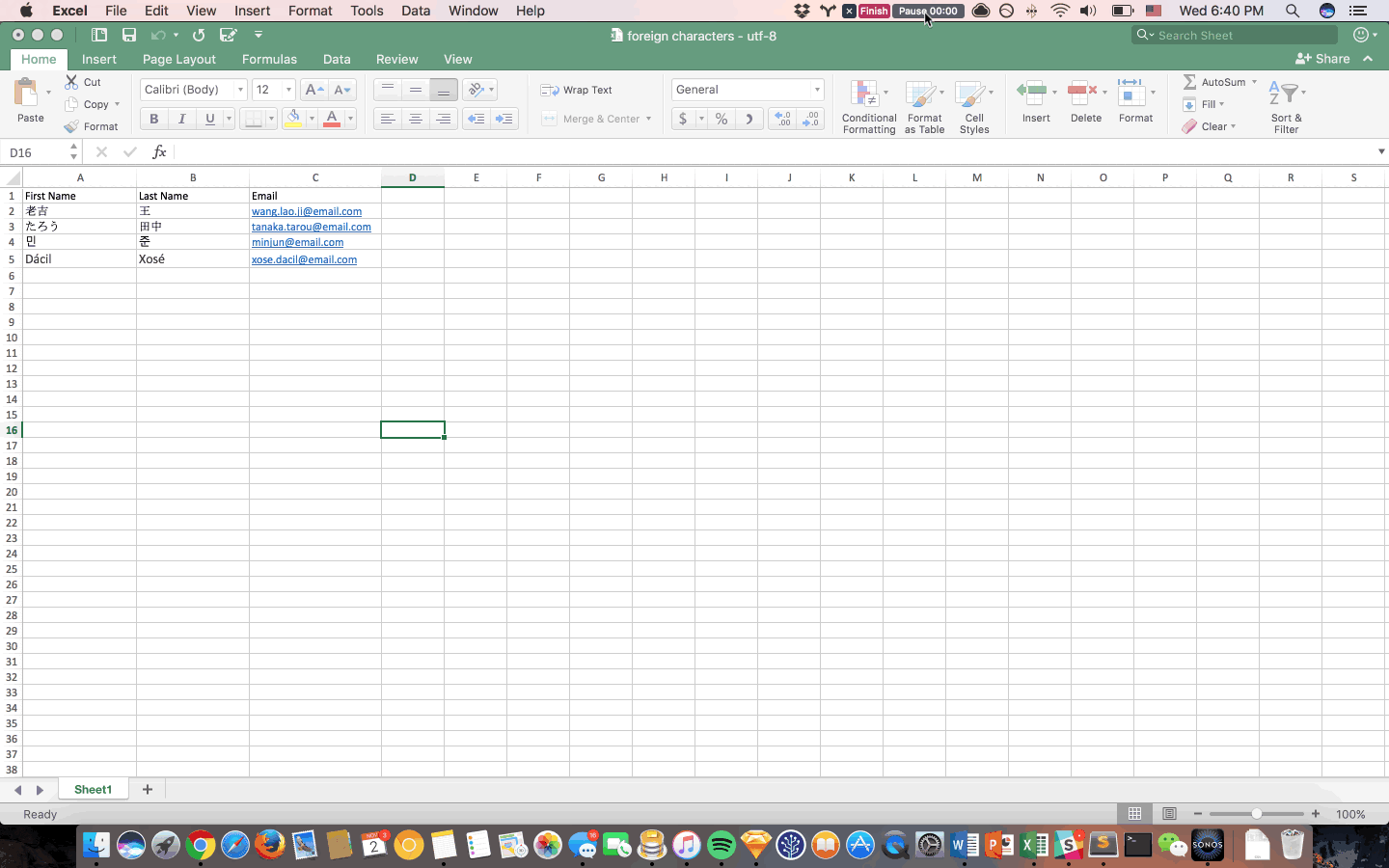 The CSV UTF-8 will allow your file to upload to Splash perfectly. But you open the new file in Excel again, it's probably going to look jumbled. Don't worry!
Just go to "Import" --> CSV--> Select UTF-8 Encoding, and it'll display just fine.